Filtered By: Lifestyle
Lifestyle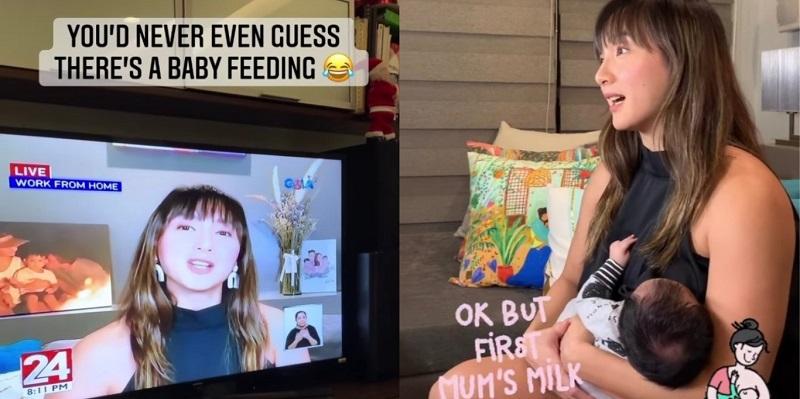 LOOK
Iya Villania reveals she breastfed Baby Alana while hosting 'Chika Minute'
Iya Villania revealed that she was breastfeeding Baby Alana while hosting "Chika Minute" on Wednesday's episode of "24 Oras."
On her Instagram Stories, Iya posted a behind-the-scenes video where she's seen carrying her newborn Baby Alana in her arms as she breastfed her.
The video panned to their television showing only her shoulders up to her face, looking as if nothing's going on while delivering the latest entertainment news.
"You'd never even guess there's a baby feeding, one of the perks of working from home," Iya wrote in the caption of her post.
Isn't she the chillest multi-tasker ever?
Iya and her husband Drew Arellano welcomed Baby Alana into the world in July. They have two other children, Primo and Leon.
Last month, Iya proudly showed off her stretch marks, cellulite, and loose skin on her fourth week postpartum. —Jannielyn Bigtas/MGP, GMA News