Filtered By: Lifestyle
Lifestyle
Disney's Filipino-themed Christmas video: Everything else you need to know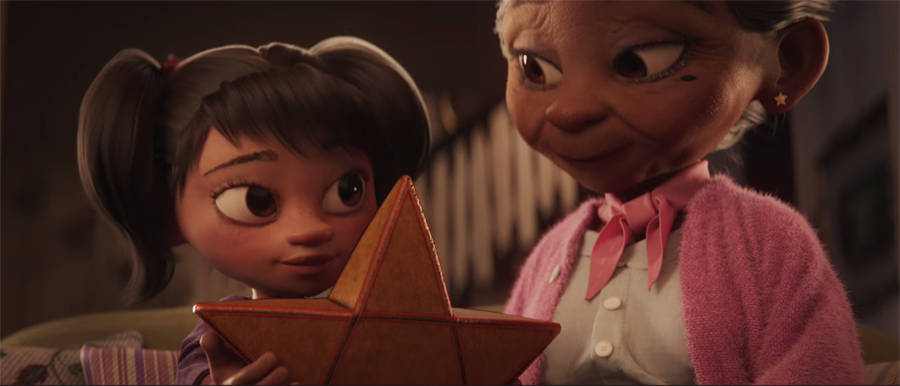 All the feels.
A few hours after Disney launched their 2020 Christmas campaign, "From Our Family To Yours," the first video has gone viral with over 100,000 shares on Facebook alone, well on its way to reaching 2 million views as of this writing.
Most of the reactions are from Filipinos here and abroad who were rendered teary-eyed by the nostalgic portrayal of family and Pinoy traditions.
The three-minute animated video features the classic jeepney, "mano po" gesture, and parol decorations.
At the heart of it is a little girl in the year 1940, who was gifted a Mickey Mouse stuffed toy by her father for Christmas.
In 2005, she is a Lola (grandmother; some non-Filipinos have confused this for the girl's name) living overseas who has handed down her much-loved Mickey to her granddaughter, along with the tradition of making a native parol.
Through the years, the granddaughter pays less attention—to her Lola, to their yearly parol-making, and to her Mickey Mouse toy, with one ear now ripped from wear and tear.
She eventually realizes that this breaks her Lola's heart. She makes up for it by surprising her on Christmas morning with more handmade parols than ever, transporting Lola back to Simbang Gabi in the Philippines, where the lanterns adorned the church and town plaza. Her Chrismas gift is the same Mickey toy, with the ear lovingly mended back on.
The video features the song "Love Is A Compass" by UK-based musician Griff, also released today as a charity single with all proceeds going towards Make-A-Wish foundation.
This partnership has been vital for the past 40 years, according to Make-A-Wish UK CEO Jason Suckley. "Disney's animated short story resonates because it's about families coming together. No one knows the importance of this more than the families whose wishes we grant."
"I was excited to get involved," says Griff. "The theme of family and loved ones are so front of mind for many of us, especially this Christmas." She adds that the song also offered hope to families during the coronavirus pandemic.
The vintage Mickey Mouse featured in the ad is available for purchase, with proceeds also going towards Make-A-Wish. Unfortunately, it's limited-edition and only available at the Disney Store or the online shop of Disney in Europe, Middle East, and Africa.
Everyone else is taking part in the campaign by sharing their past and present Christmas memories on Facebook, Instagram and twitter with the hashtag #LoveFromDisney. For every memory shared, $1 USD will be donated to Make-A-Wish until they reach $100,000 USD globally.
"From Our Family To Yours" resonates so much with Filipinos as we prepare to celebrate Christmas a little differently this year. Perhaps because it is a bittersweet reminder of the grandparents we won't be able to see or the yearly traditions we won't be able to celebrate together physically — only in spirit, where we're determined to keep them alive. — LA, GMA News