Filtered By: Lifestyle
Lifestyle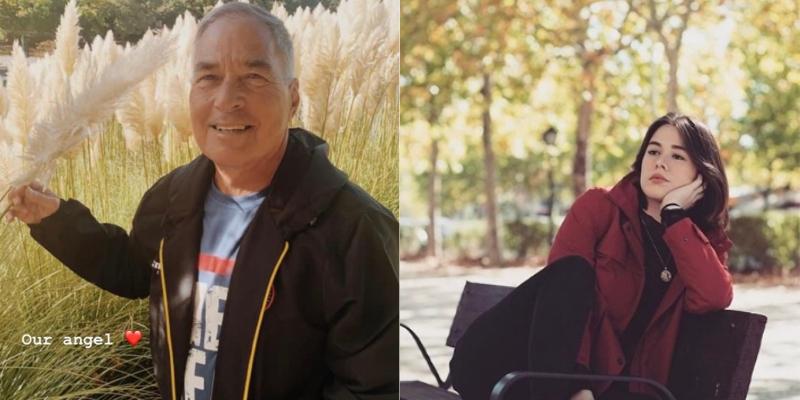 Valeen Montenegro remembers late father, Philippine football legend Iñaki Vicente
Valeen Montenegro remembered her late father, Iñaki Vicente, on his first death anniversary.
On Instagram, Valeen posted a restored family photo back when she was a child dedicating a post to the late Philippine football legend.
"Coach Iñaki — was a name that when said, automatically, you see his face, or have a word describing him. Whats yours?" she began the caption of her post.
Valeen said hers was always his "sungit face."
"And I remember him saying he likes having that sungit and intimidating reputation. But for those who really knew him... that's what's so loveable about him," she added.
Valeen said her dad taught her "to be strong, to be tough and not get bullied but at the same time, love and protect people that matter to you."
"He knew that sometimes we need to learn things the hard way, so it sticks," she added.
Valeen said "Seeing all his students and friends at his wake, I was overwhelmed by the hearts he touched, the bond he made with people he's not even related to. Thank you btw, to all those who paid their respects and loved my Dad too."
Valeen also narrated a story out of the many ways his father "would try and 'communicate' or send us a 'message'."
"My friend dreamt of him a few months after he died and told her to tell me that he can read his emails. Hahahaha So I would email him every time I wanted to make kwento an event like Gavin's bday or what we did during quarantine or even just because I missed him," she said.
Sharing his email address, the Bubble Gang mainstay encouraged those who want to reach Coach Iñaki. "Trust me, its therapeutic. And I believe he gets to read them all talaga," she added laughing.
On a trip to Spain's San Sebastian region, Valeen shared how over breakfast, she learned of his top five rules in life:
When in doubt, kick out. No toxic people allowed in our lives and learn when to say no.
Do unto other what you want others to do unto you.
Don't judge the book by its cover. You never know a person until you really get a chance to know him.
Don't stay in your comfort zone. Always test and go beyond your limits.
If a person doesn't respect your time, he wont respect you.
Valeen ended her note with a short description of how she remembers her father.
"Cheers to My Dad, Coach Iñaki, who will never stop teaching us not just football but the importance of family and respect for one another. Love you all! Love you Dad and please continue watching over us and guiding us," she wrote.
Coach Iñaki was a player of the Philippine football national team during the early years of his life. He served as the general manager of the Kaya Football Academy in his later years. He passed away in January 2020. He was 65. — Jannielyn Ann Bigtas/LA, GMA News