Filtered By: Lifestyle
Lifestyle
LOOK
Matteo Guidicelli, Sarah Geronimo share scenes from post-wedding photoshoot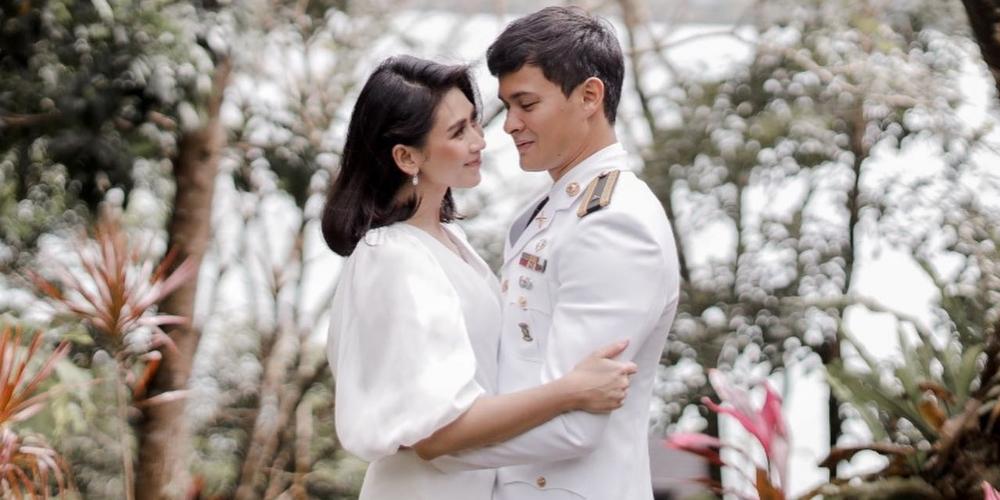 Matteo Guidicelli and Sarah Geronimo shared photos from a pictorial they had after their wedding last year.
One photo shows Sarah fixing a detail on Matteo's dress uniform with her wedding ring on, while the other pictures show the couple enjoying each other's company in an outdoor setting.
Matteo posted the pictures on social media, along with a caption congratulating his wife on her recent concert. He thanked the photography team of Pat Dy who made their post-wedding photoshoot possible.
"My wife and I would like to share with you something very special we did right after our wedding," Matteo wrote.
"I'm always super proud of you love. Congratulations for last [night's] show! INCREDIBLE! I love you so much. Thank you for being a 'tala' to everyone's lives," he added.
Matteo Guidicelli and Sarah Geronimo got married in a secret ceremony in February last year.
Fans were shocked by reports that there had been a physical confrontation related to Geronimo's mother, Mommy Divine, showing up to the wedding. — Margaret Claire Layug/LA, GMA News