Filtered By: Lifestyle
Lifestyle
Camille Prats is super proud of eldest son Nathaniel for his school achievements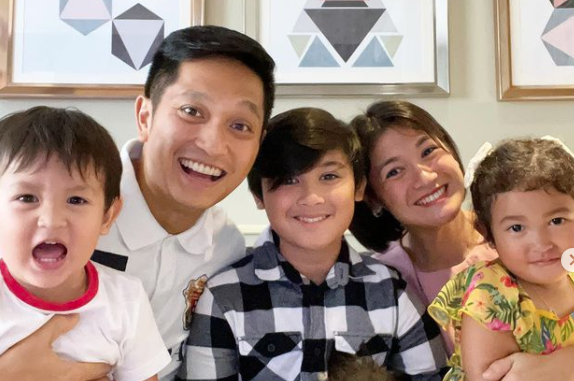 Camille Prats took to Instagram to express how proud she is of her son Nathaniel Caesar for his school achievements.
"School year done! So so so proud of you kuya Nathaniel!" Camille began her caption.
The "Mars Pa More" host said Nathaniel has been consistently getting awards "since 1st quarter until the very last!"
"Good job my love!! Always have a heart like Jesus and keep growing in faith with Him. we love youuuuuuu sooo mighty proud of you!!!" she added.
Camille shared a photo of all the awards Nathaniel received: Academic Excellence with High Honors, Consistent Christian Character Award, Consistent Academic Excellence Award, Fruit of the Spirit Award, L.I.F.E. Character Award.
Camille's eldest, Nathaniel turned 13 years old last January. He is her son with her late husband Anthony Linsangan.
Camille got married with her second husband VJ in 2017, and welcomed baby Nala in the same year. She gave birth to her third child, baby Nolan in 2019.