Filtered By: Lifestyle
Lifestyle
Photos from Dani Barretto's 2nd birthday party surface, Kier reacts as Dani clarifies interview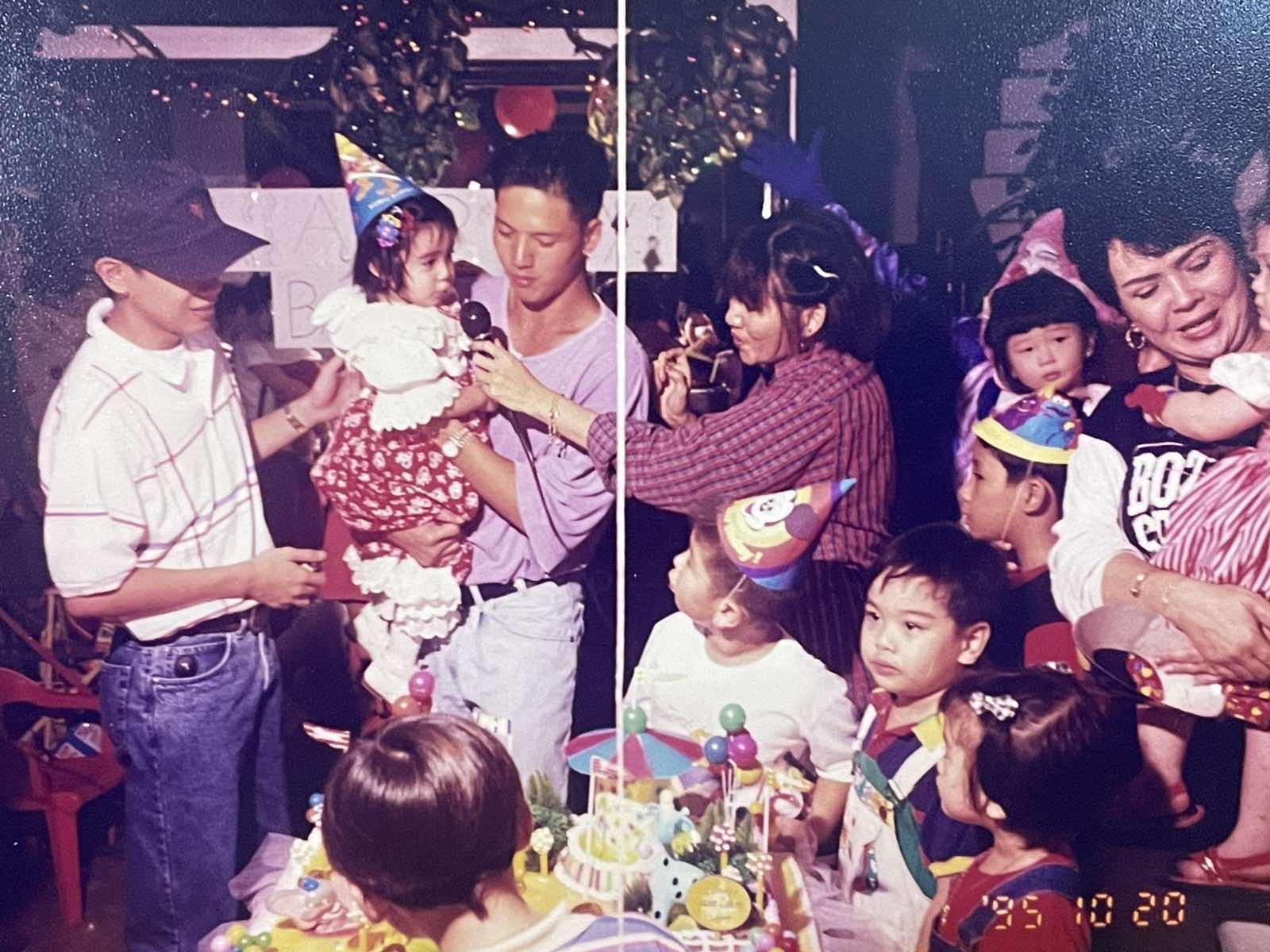 After Dani Barretto appeared on Dr. Vicki Belo's vlog and revealed a few facets of her relationship with father Kier Legaspi — such as not remembering any birthdays spent with him — an unnamed source shared with GMA News photos from her 2nd birthday party.
In one of the photos, Kier is seen carrying Dani, as another party guest held for her a microphone. In another, Dani is seen enjoying her birthday cake. The third and last photo showed her birthday cake in detail: "Daniella at the Circus," it was written, emphasizing that it was a circus-themed cake.
"Hindi ko kaya maatim na sinabi ni Dani na wala siyang naging birthday celebration na kasama ang kanyang papa," said the source, who chose to remain anonymous.
GMA News showed the photos to Kier to verify and he only had very vivid memories of the party. "I remember that," he told GMA assuredly in a phone interview on Thursday night. "Sa bahay namin yan sa Pasig. It was in the garage of the Legaspi house in Pasig."
He identified the guy on his right as an old friend, "yung nasa left ko, that's my mom," and in the photo where Dani was seen enjoying her birthday cake, Kier urged us to notice the word written in icing on the side of the cake: "Papa," it said.
"Sa photo kung saan nakatayo siya [in front of the] cake, sa kaliwa niya, pag pumasok ka, kusina namin yun," he continued.
"The photos are authentic," Kier added, saying he wanted to contact the person and ask for the photos.
Speaking to GMA News Online on Friday morning, Dani clarified there was no hidden agenda to what she said during the interview. "I was asked about him, but the interview wasn't about him," Dani wrote in a direct message on Instagram. "There was no hidden agenda to make him feel like he was being attacked."
Saying she only shared what she experienced and what she remembered growing up, Dani apologized, "if I don't remember him being at my 2nd birthday party. I honestly don't even remember having a 2nd or a 3rd birthday party. For that I apologize. I only answered what I remember and experienced, nothing more, nothing less."
In the same manner that Kier couldn't recall whether or not Dani's mom, Marjorie Barretto, was present at the party, the actor said it's completely possible that Dani could not remember an event that happened more than 20 years ago. "Oo naman! She was only 2 years old nuon. Syempre, pwedeng hindi niya maalala."
But the photos, he maintained, were authentic. "Gusto ko magpasalamat sa nagpakita ng pictures. It brought good memories."
As for Dani, she said her dad "can call me anytime."
"My dad has my number. My phone is always open, and he is also welcome to come to our house anytime to talk about these things, so he can also finally meet his granddaughter," she said.
Last weekend, Kier posted a cryptic message on his Instagram account, which many thought was his reaction to his daughter's appearance in Vicki Belo's vlog, posted on YouTube last July 15.
In the interview, Dani fielded questions about her father, meeting her husband Xavi Panlilio, being the ate to her sisters, among other things. —LA/GMA News