Filtered By: Lifestyle
Lifestyle
Doug and Chesca Kramer's daughter Scarlett tries out the violin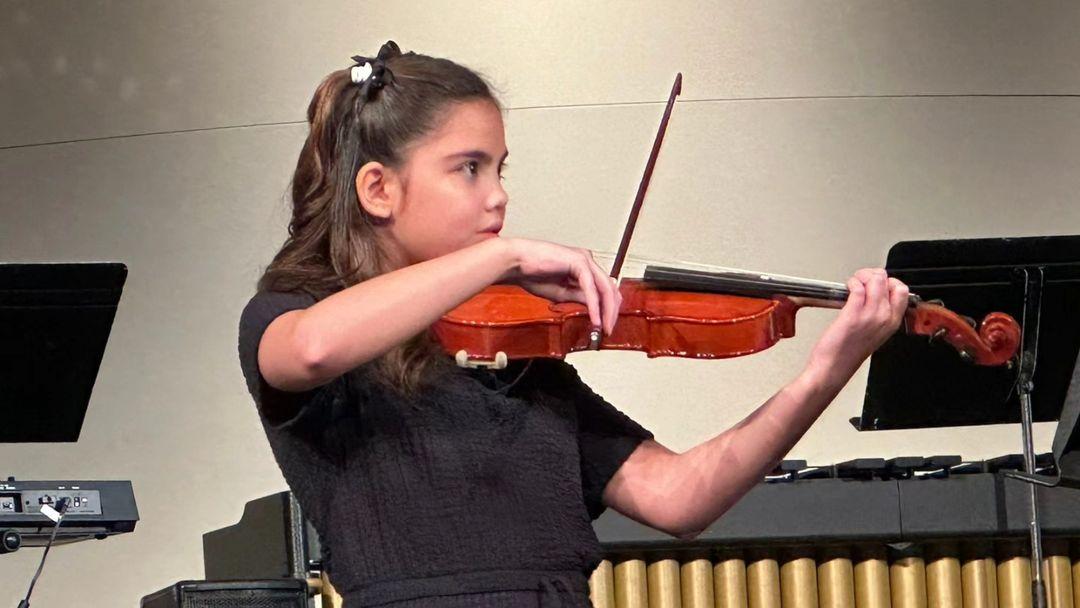 Doug and Chesca Kramer's daughter Scarlett has a new hobby!
On Instagram, Chesca posted a video of her young lady at what looks like a recital, gracefully playing the violin with an orchestra.
In her caption, the actress expressed how proud of Scarlett they are for being eager to learn.
"You are always willing to try new things, always ready to go out of your comfort zone and take on any challenge," Chesca said. "You never waste any opportunity that comes your way, even trying to get familiar with a new instrument."
The proud parents added that they can't wait to see how Scarlett will grow doing this.
"Everything you do and accomplish is an exciting and proud moment for us, your parents. We love you, Scarlett!!!" Chesca said.
Scarlett capped off her homeschooling journey this September. Aside from learning to play the violin, she has won a silver medal in a taekwondo tournament and also enjoys dancing.
Chesca and Doug have been married since 2008. They have three children, Kendra, Scarlett, and Gavin.
—Nika Roque/JCB, GMA Integrated News