Filtered By: Lifestyle
Lifestyle
ONE DAY ONLY
Erwan Heussaff is taking over a carinderia in Manila on Wednesday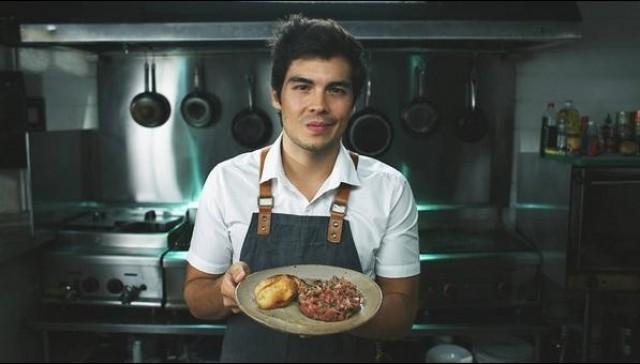 PHOTO: Erwan Heussaff | Instagram
Is Erwan Heussaff making himself—and his advocacy of affordable healthy eating—a bit more accessible to the common tao?
Shortly after getting bashed for his "privileged" outlook on healthy eating, he came up with a P150/day meal plan. And not long after that, here Erwan is setting up shop in a…carinderia!
On Wednesday, June 14, the foodie and internet sensation will be taking over a carinderia in Manila during lunch hour.
Mark the spot: It's the eatery right across the Unibersidad de Manila on Munoz Street in Ermita.
And on Wednesday, it will be renamed…Erwan's Eatery.
The celebrity foodie will be whipping up about 6 Filipino dishes for guests and visitors. The best part about all this? It's for free. Sounds perfect for a petsa de peligro, no?
What's the occasion you may ask? Well, Erwan is launching his new mobile gaming app. We'd be betting our lunch money the game will be called Erwan's Eatery, but pay day isn't until Thursday. Such budget is non-existent.
But whatever, head out early because the treat's only for an hour!
June 14, Wednesday. 12pm-1pm, A. Cecilia Munoz Street, Ermita Manila.
Erwan Heussaff's P150/meal plan: How to 'eat healthy' on a budget—LA, GMA News