Filtered By: Lifestyle
Lifestyle
LOOK
This Laguna restaurant uses handcrafted, eco-friendly pizza boxes that support local weavers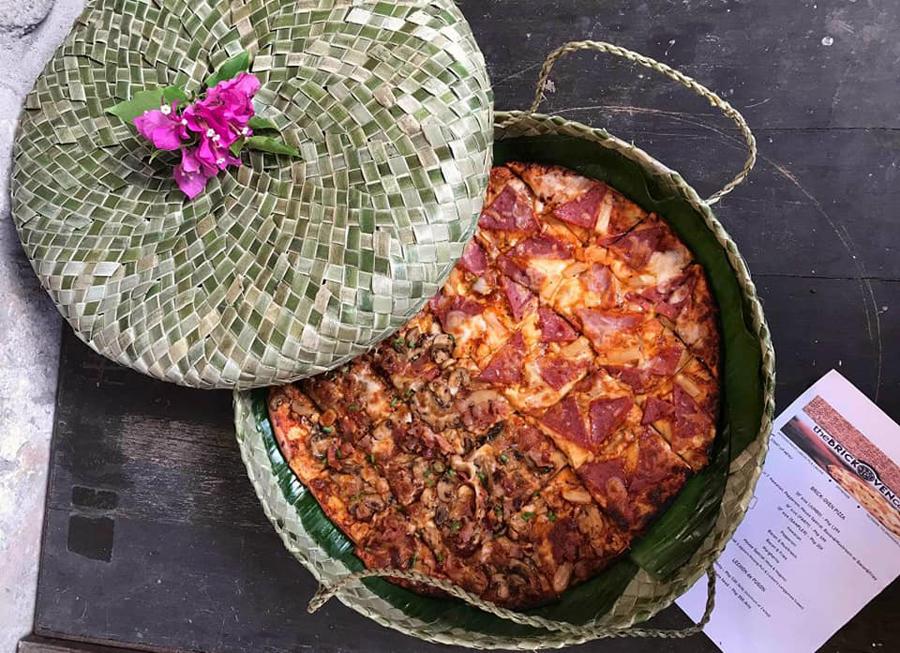 A fledgling restaurant in Barangay Labuin, Pila, Laguna is making rounds on social media, and it's not just for their mouthwatering pizzas.
The BrickOven Cafe, owned by siblings Dennise and Dhon Jhon Porca, only opened in May, but already, it's earned praise from netizens for using eco-friendly "tampipi" pizza boxes made from dried pandan leaves.
The best part? These boxes are handcrafted by local weavers in Laguna, giving them a source of income during the COVID-19 pandemic.
"Our family's line of business is construction of houses that promote restoration and recycling of old wood. I guess we were inspired by my father's eco-business practices [from] an early age," Dennise Porca shared with GMA News Online.
The reusable tampipi box is actually an optional upgrade. Porca says customers can still choose the regular carton pizza boxes, but choosing the tampipi box will net them a 3-5% discount on subsequent orders.
"We're preparing a 'Palit Tampipi' system, where they can have the discount if they can hand their old tampipi to our delivery guy."
The BrickOven Cafe offers three pizza sizes: 30 inches at P1,399, 16 inches at P599, and 10 inches sizes at P359. Upgrading to a tampipi box costs an additional P215, P95, and P75 respectively.
There are seven different flavors to choose from: Hawaiian, Pepperoni, Bacon & Mushroom, Bacon & Fries, Margherita, the House Special (meat and veggies), and the South Special (a fusion of kesong puti and Lucban longganisa toppings). Customers can mix and match flavors depending on the size they order.
The restaurant also serves brick oven-cooked lechon products with a one to three day lead time. Their pizza pies, meanwhile, are always available.
Due to popular demand, Porca says they're preparing to cater to Metro Manila residents on a limited basis. For now, orders will be delivered every Saturday, but slots are limited. Interested customers can get in touch with The BrickOven cafe through their Facebook page. — LA, GMA News
The BrickOven Cafe. Open from 10am-6pm. +63917 981 9628. Facebook