Filtered By: Lifestyle
Lifestyle
Jollibee just launched two new dessert items to satisfy your sweet tooth!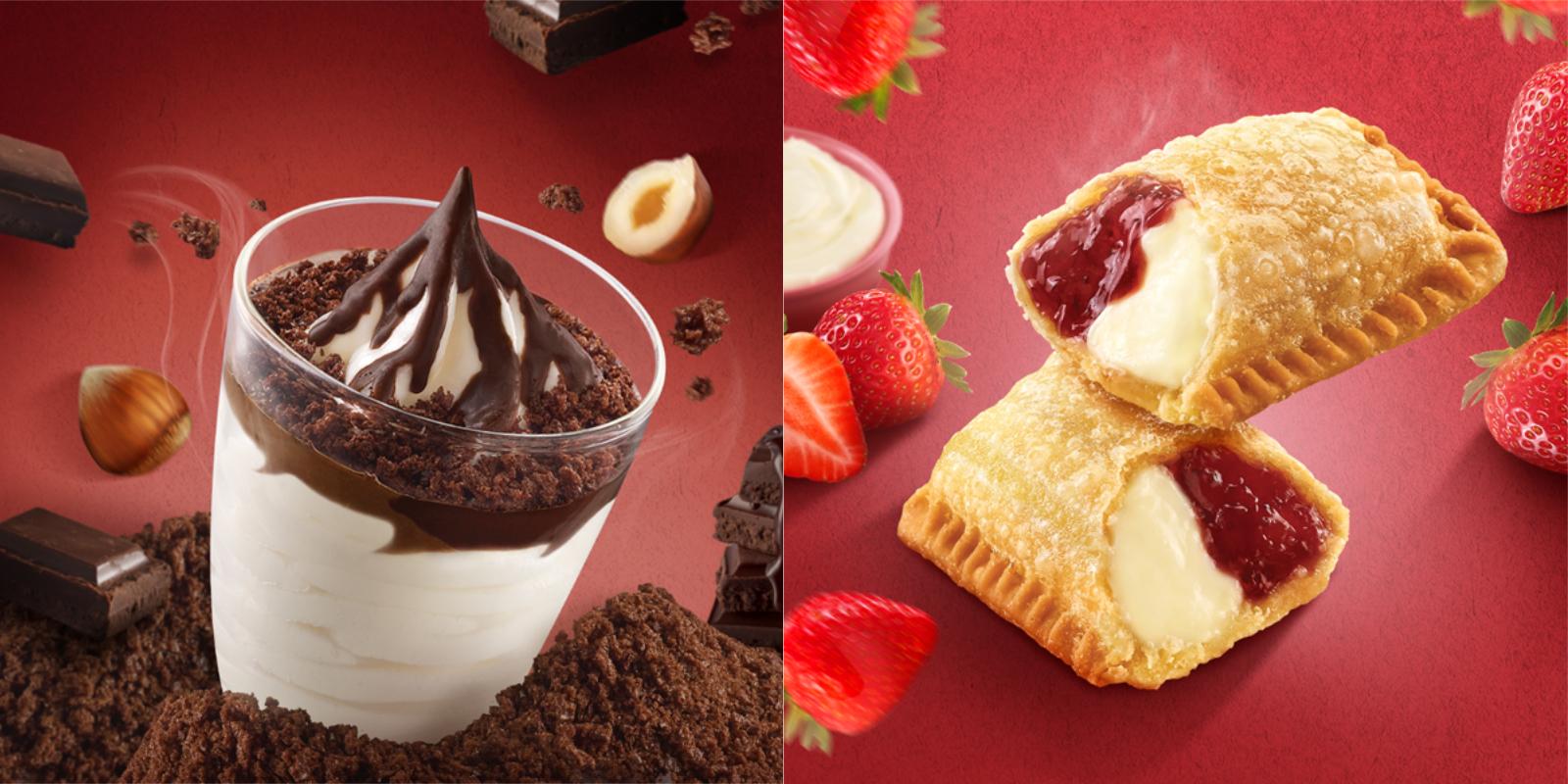 Sweet tooth rejoice! Jollibee has just launched new dessert items on their menu and it's bound to be, well, sweet!
There's the Strawberry Cheese Pie, which features a strawberry and cheesy filling inside a crispy golden pie crust.
And then there's the Choco Hazelnut Sundae, that has chocolate syrup, chocolate coating, choco malt flakes, and an additional hazelnut spread on top of vanilla ice cream.
In a statement, Jollibee Marketing's Brand Manager for Desserts Bea Bediones said, "We're continuously looking for new ways to entice and delight Filipinos looking for sweet fixes. We're excited for them to try the new delightful flavor combinations of the sweet Strawberry Cheese Pie, and the indulgent Choco Hazelnut Sundae. We're confident that these two treats will surely be everyone's new favorite desserts."
Jollibee's Strawberry Cheese Pie is available for solo order (P35), in 3's (P100), or in 6's(P199). Meanwhile, the Choco Hazelnut sundae is available for P45.
The new desserts are available in stores starting today, November 3. Note though thatVisayas and Mindanao will get a taste of the Choco Hazelnut Sundae come November 18.
Interested buyers can also order via the Jollibee App, JollibeeDelivery.com, #87000, GrabFood or FoodPanda. — Kaela Malig/LA, GMA News