Filtered By: Lifestyle
Lifestyle
Jollibee's new Chick'nwich promises to be on a whole 'new level of chicken sandwiches'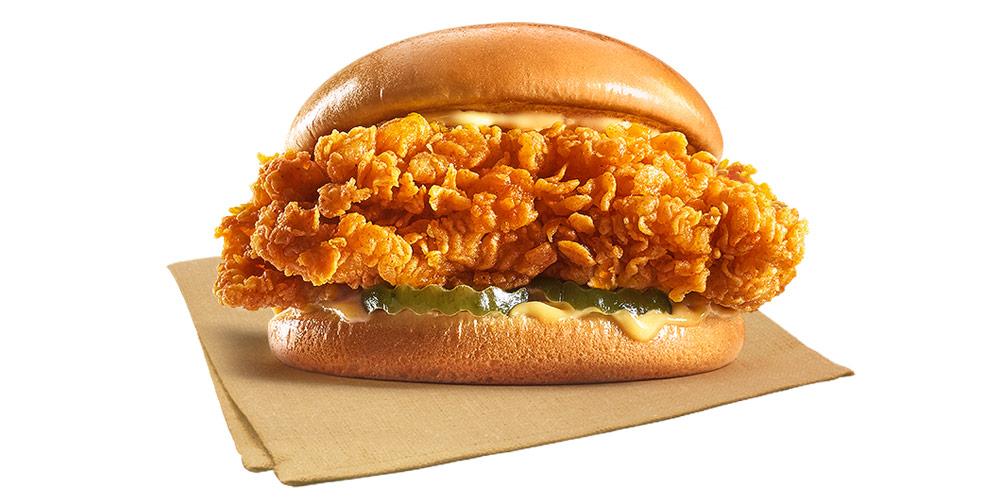 Jollibee, makers of the world-famous ChickenJoy finally has a chicken sandwich on its menu.
Meet the Chick'nwich, the fast food giant's chicken sandwich that promises to be on a whole "new level of chicken sandwiches."
According to Jollibee, the new Chick'nwich is twice the size of an average chicken sandwich. It is made up of "100% whole chicken fillet" in between a buttery brioche bun, and drizzled with a special mayo dressing and dill pickles.
Assistant Vice President, Marketing Mari Aldecoasaid, "Both our Jollibee fans and chicken sandwich fans are in for a great treat as we take chicken sandwiches to an exciting new level with the Chick'nwich. We can't wait for everyone to satisfy their cravings and try Jollibee's take on this kind of food that people just love."
The new Chick'nwich is priced at P130 for solo meals and P175 with fries and drinks. It is available at all Mega Manila stores starting on November 23 and is available for delivery, drive-thru and take out. — LA, GMA News