Filtered By: Lifestyle
Lifestyle
This brewery is bringing more fun and sweetness to craft beer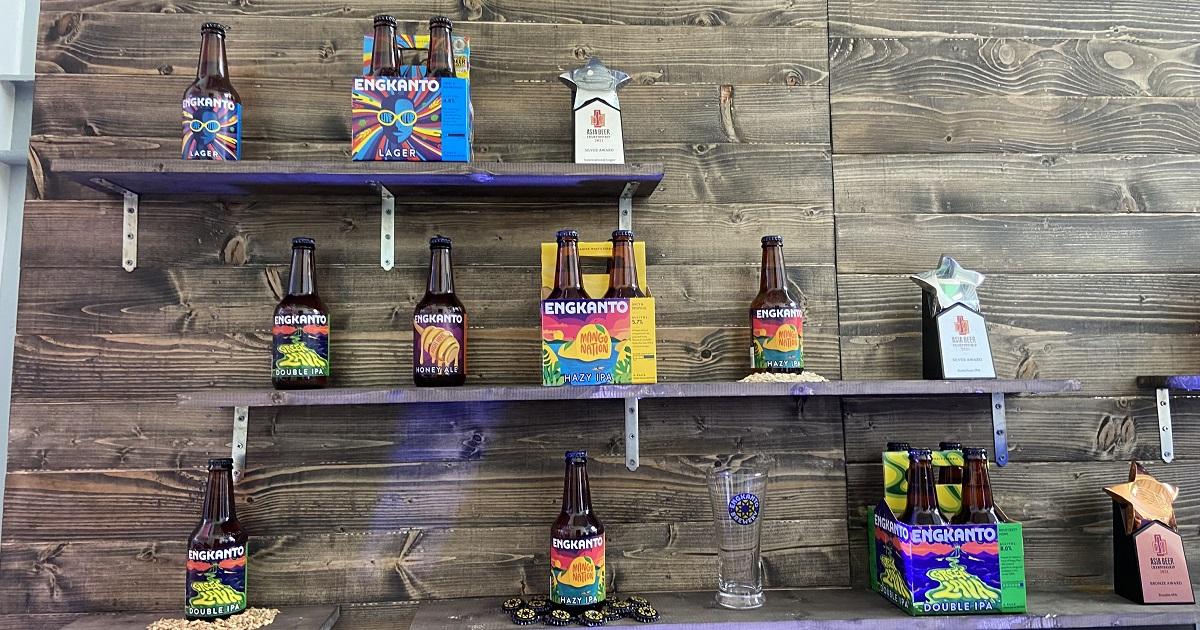 While beer in itself is already enjoyable despite its distinct bitter taste, wouldn't it be a treat to indulge in one that gives hints of fruity and honey flavors in every sip?
Since it was established in 2017, Engkanto Brewery has been dedicated to its mission to expose Filipinos to drinks that are changing the game in the country's craft beer scene.
After mastering the perfect balance between malt, hops, yeast, and water to ensure a crisp and smooth drink every time, they now also put a spotlight on local raw materials.
Apart from the brewery's well-loved Live It Up Lager and Green Lava Double IPA, it also boasts the High Hive Honey Ale and the Mango Nation Hazy IPA.
While the High Hive Honey Ale is a sweet masterpiece that stars pure honey from Baguio and Bukidnon, the Mango Nation Hazy IPA is a unique take on locally grown mangoes.
According to Engkanto Brewery's founder Ian Paradies, they consider the country a home to the "most incredible raw materials" and wanted to use craft beer to show this globally.
"We thought, 'why not use that?' Showcase that because we're proud to be a Filipino craft brewery," he told GMA News Online. "We really wanted to incorporate those kinds of products into our beers."
"Unfortunately, lots of the main ingredients of beer, you can't grow here. This is our opportunity to kinda inject something and then [let] our beer also be a representative of [the country]."
Brewmaster Michael "MJ" Jordan added that the brewery and their partner farms and apiaries have the same purpose: educating Filipinos on local products.
"We have a lot of similarities on what we're trying to do—educate people what beer can be, how craft is different. For them, it's also educating what local, raw honey [and mangoes] should taste like," he said.
Ian and MJ said they are continuously sourcing products from the Philippines to star in their drinks, and one of the things they're pretty excited about is ube.
"I find it to be a really fascinating ingredient," MJ said. "The color alone will like really shock people and this is kind of what craft brewery is all about—the culinary techniques."
Though they still have a ton of things to explore, one thing's certain: all their beers undergo a process to ensure that each bottle is delectable and worth every gulp.
From mixing the right flavors from the get-go, everything gets checked to make sure that all's on par with their standards—color, appearance, bitterness, and sweetness, among others—before bottling.
They will also keep on making efforts to help "drive the craft beer movement locally," making for a whole new beer experience for Filipinos.
"Beer is so much more than just commercial beer," Ian said. "There's so much to it. It's not just using the four main ingredients. You could also go into as what we're doing now."
"[There are] a lot who haven't tried it yet," he added. "Try it for the first time and hopefully, enjoy it and realize that there's so much to beer."
The Engkanto Brewery is available online and at select S&R, Landers, SM, Kultura, Duty Free, Rustans, All Day stores, and Ralph's Wine outlets.
—MGP, GMA News