Filtered By: Lifestyle
Lifestyle
This resto-bar brings Germany's Oktoberfest tradition to the Philippines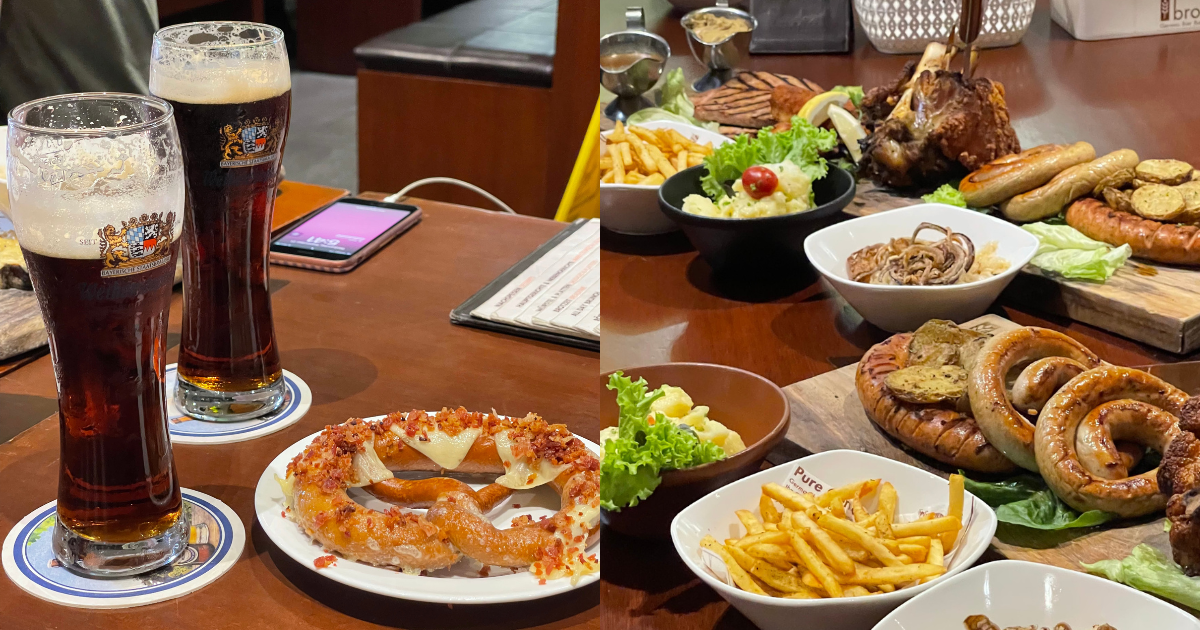 Oktoberfest is an annual beer extravaganza festival originating from Munich, Germany.
The beer-flowing event started as a wedding celebration when Bavaria's Crown Prince Ludwig married Princess Therese of Saxony-Hildburghausen on October 12, 1810. Since then, Oktoberfest has become an annual event in Germany and later became a worldwide phenomenon.
In the Philippines, several restaurants and hotel properties celebrate Oktoberfest.
But if you're looking for an authentic experience of how Germans do it, local resto-bar Brotzeit brings the German tradition to the Philippines with its month-long Oktoberfest offering.
Brotzeit has been celebrating Oktoberfest in the Philippines for nine years now. This year, it features a unique menu for the celebration, including a limited-edition "Smoky Beer," known in Germany as Schlenkerla Marzen, a one-of-a-kind smoky and bittersweet beer all the way from Bamberg, Germany.
The resto-bar also curated an Oktoberfest platter which includes Brotzeit's signature pork knuckle, nürnberger stadwurst or coarse-ground ring bologna, thüringer sausages, fried chicken, and meatloaf.
Brotzeit's Oktoberfest runs until October 29.
—MGP, GMA News