Filtered By: Lifestyle
Lifestyle
LOOK
First-ever Filipino cookbook in Dutch features authentic Pinoy stories and recipes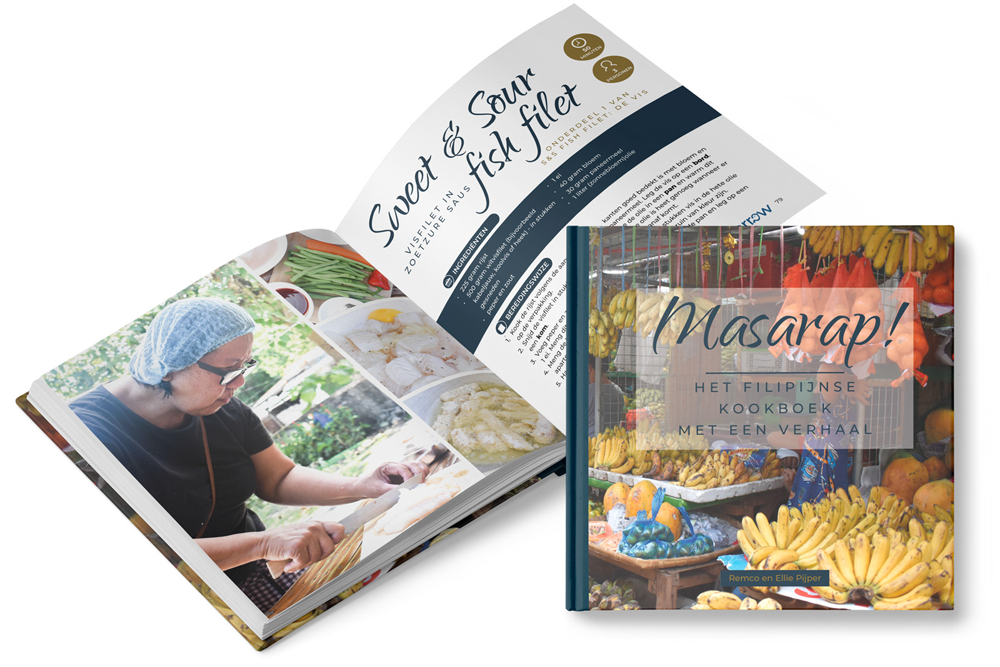 The Netherlands – Bulalo, tinola, kare-kare and turon – these are just some of the classic traditional Filipino recipes featured in the first-ever Filipino cookbook in Dutch language, "Masarap! Het Filipijnse Kookboek Met Een Verhaal."
Translating to "Delicious! The Filipino Cookbook with a Story," the cookbook is produced by Dutch couple Remco and Ellie Pijper, who lived and set up an educational foundation in the Philippines.
Remco and Ellie lived in the Philippines for nearly seven years, which allowed them to see the need to to help young children living in poverty get access to education.
In 2009, they set up the Sparrow foundation, which sponsors children's education in Oriental Mindoro, particularly in the rural parts of the province. The foundation also offers medical assistance, outreach medical consultations, and emergency aid in the event of floods and typhoons.
"We hope that by selling the book, we can raise funds for our second study house in Mindoro," said Remco.
A bridge across cultures
With more than thousands of kilometers distance, the Dutch couple saw the "Masarap!" cookbook as a way to engage the Dutch community into their mission.
"The families we are helping in the Philippines are wonderful people. But for people in the Netherlands, it is hard to relate with them. They live on the other side of the world and have a completely different culture," Remco said.
"Cooking and sharing meals connects people. The most beautiful conversations are most of the time held during cooking or at the dinner table. With our cookbook Masarap!, we would like to bring the people we help to Dutch homes."
It's no surprise that the cookbook highlights home recipes from local families in Mindoro — the recipes, after all, are from the students' families.
"The book features not only their family recipes but also their stories and what the recipe means for them. In this way we hope that people can connect with each other," Remco said.
Fond memories from the Philippines
Remco and Ellie are fond of Filipino dishes themselves, and the cookbook helps them recreate their well-loved recipes in the Netherlands.
"On the weekends, we often eat rice as breakfast, which is not usually a typical thing in the Netherlands. Our favorite recipes from the book are pancit canton and caldereta, and when we have guests we like to prepare the mango float," Remco said.
"During my visits in the Philippines, Ate Niza always cooks sweet and sour fish filet for me. Her recipe is also featured in the cookbook. As we work closely with the barangay close to the coast, we always get the fresh fish."
Reception in the Netherlands
The first edition sold out in just six weeks, with different national newspapers and media featuring the cookbook.
According to Remco, the cookbook was a hit not only to the Dutch audience, but also to Filipinos residing in the Netherlands.
"Our goal was to bring the Filipino culture and cuisine to the Dutch dinner table and make it easier to relate. But we found a lot of Filipinos living in the Netherlands are interested in the cookbook and often they recognize the recipes and the stories. It feels like coming home for them," Remco says. — LA, GMA News