Filtered By: Lifestyle
Lifestyle
BEAUTY ROUNDUP
Shoes that offer comfort and support – and even style
When it comes to shoes, I've never been particular with specifications and admittedly I have been guilty of putting style over function and form for as long as I could recall.
However, with my inborn spine condition and coming of age (a.k.a. maturing body parts and bones), I recently found myself more inclined to purchasing footwear that can alleviate health conditions and also prevent damage to one's hooves. Here are some brands I tried out:
Vionic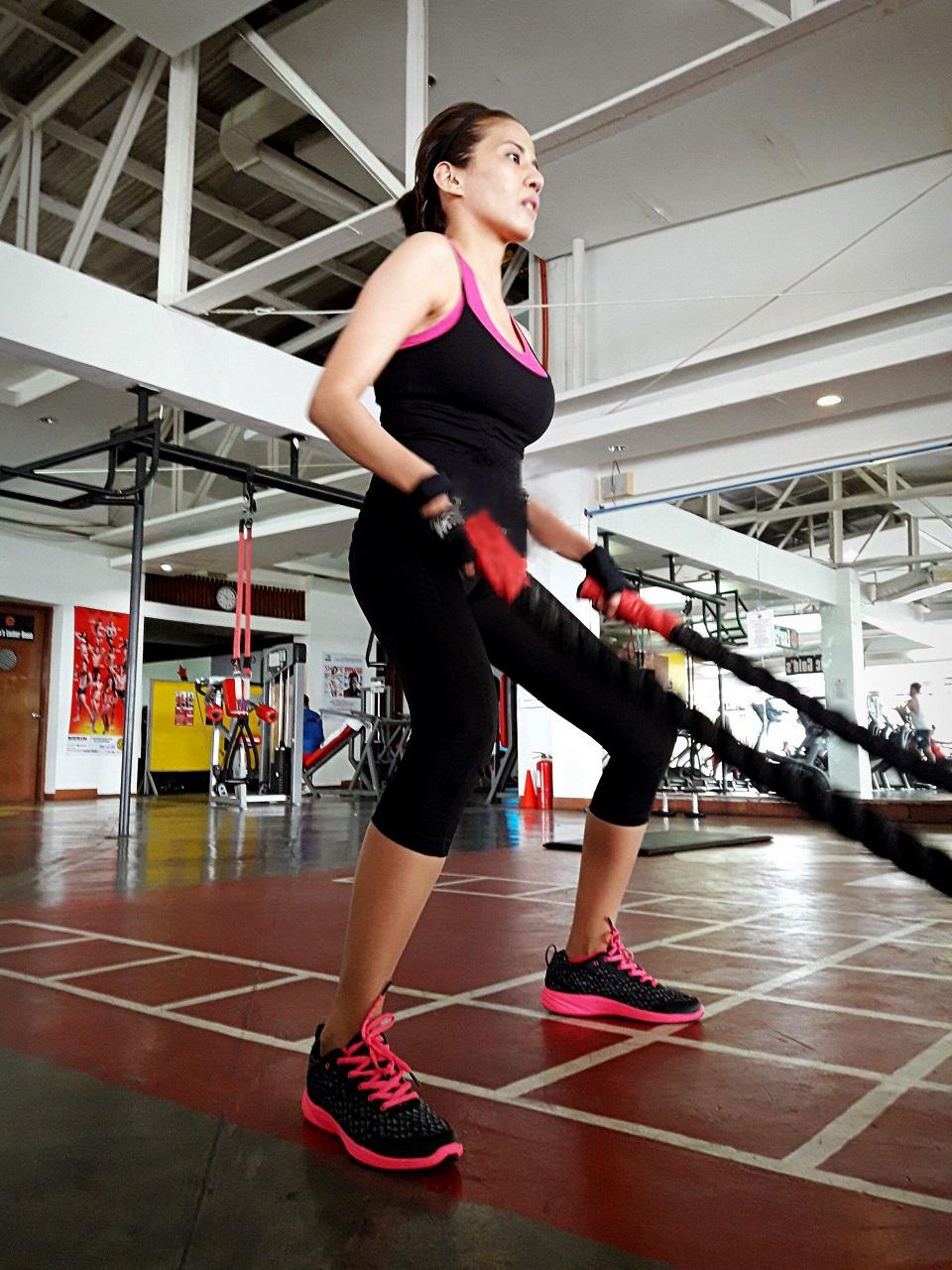 The author Author using Vionic shoes for a battle ropes workout. Photos: China Jocson
Footwear brand Vionic—founded by the late Australian podiatrist Dr. Phillip Vasyli—offers shoes with built-in orthotics (shoe inserts that provide support) that help maintain the natural alignment of the feet while standing, walking and doing activities.
The science in each Vionic product is distributed throughout various features that include deep heel cups, firm yet flexible midsoles and arch support that cradle our feet.
Curious, I gave my Vionic rubber shoes a test by using them at the gym for my weights with balancing training and my battle ropes workout.
First, with all its features, I thought the shoes would be heavier than normal, but they were surprisingly very light.
Second, with the cups and soles it felt like my feet were being hugged—not in an uncomfortable, tight manner but more like a firm, secure embrace.
Third, and quite importantly, it improved my performance at the gym. I lasted a good 15 to 20 seconds more than my usual workout and my trainer noticed that I had fewer falls.
Last (and also valuable!) the shoes were stylish and I was often complimented on them.
Vionic offers boots, slippers, wedges and orthotic inserts. The brand is approved by the American Podiatric Association.
Hush Puppies Body Shoe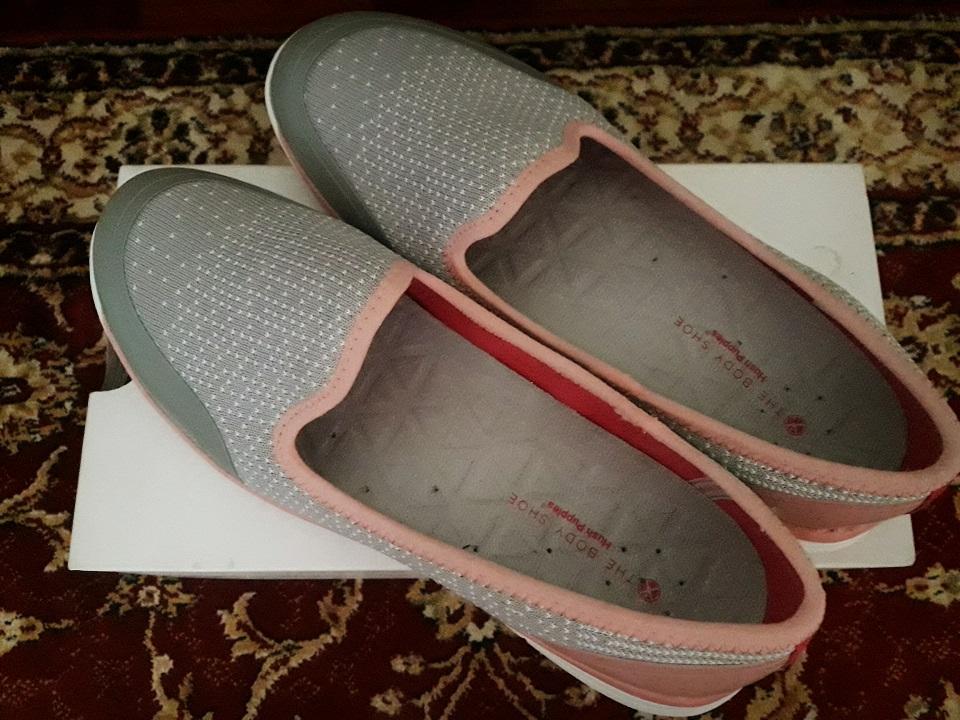 Hush Puppies' Body Shoe
Most of us are familiar with the Hush Puppies brand. It is widely available in malls and department stores nationwide and has enjoyed a loyal clientele in the Philippines for years. I was not one of those clients—until their Body Shoe line accidentally came to my attention.
Wearing my new heels at the mall, I felt the need to switch shoes but did not bring a spare pair. The first store I saw was Hush Puppies, and I reluctantly browsed their collection. To my surprise, a line of athletic casuals caught my eye.
Hush Puppies' Body Shoe line has a trademarked "bio-bevel" technology: beveled (having a slope) heels and toes that increase walking efficiency by encouraging easier, smoother and a more natural walking motion. The shoes also have foot beds, arches and foams in the heel and ball of the foot.
They are very light and comfortable, ideal for long walks. It reduced the usual fatigue I would feel when wearing ordinary shoes and my back did not hurt, as it did when wearing flats. The Body Shoe line is very casual, though, and the designs and colors are quite limited. This is definitely a "comfort over style" purchase.
French Sole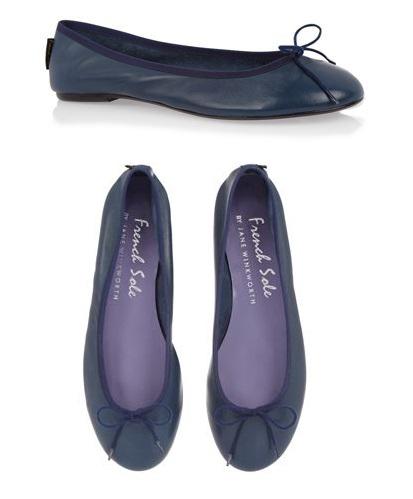 French Sole classic ballet flats. Photo: French Sole
In 2013, I featured this brand when it opened shop in the Philippines. Three years later, I am still a patron. The ballet-inspired flats are handmade in France and Spain, using nothing but European materials. The almost unnoticeable arch support that's built into every shoe, separating the brand from most ballet flats on the market.
French Sole is both comfort and style, coming out with new collection every season. The prices start at P7,000, but the shoes can last for years depending on one's use.
Here's a tip: to get the most out of your cash, stick to neutral designs that can be paired with almost everything and are considered classic, so they will not become passe in seasons to come.
French Sole has branched out from its first location in Bonifacio High Street to now another store in Asean Avenue, Paranaque.
Doctor says
"[P]roper footwear is the most reliable solution to prevent foot problems," orthopedic surgeon Dr. Roberto Gabriel Lopez told GMA News Online. "I know that people are into fashion, but sometimes health is much more important."
Dr. Lopez offered the following advice:
As much as possible, limit the use of constricting type of footwear. "If it is a must to wear them during work, remove them if you are resting and just wear them again if needed."
Always take time to look at your own feet. "[O]bserve for any deformities and calluses that have already developed."
He added, "The main purpose of product innovations like Vionic etc., is to promote proper feet alignment. With the feet in proper position, the other parts of the body will not try to compensate to be in a straight position. We recommend these product discoveries to patients with existing medical feet, bone and other physical conditions, and we encourage use of these products to everyone for prevention of possible feet deformities."
If you have foot problems, consult your doctor if you can about the best products for your feet. — BM, GMA News