Filtered By: Lifestyle
Lifestyle
7 Asian skincare products to help deal with 'maskne'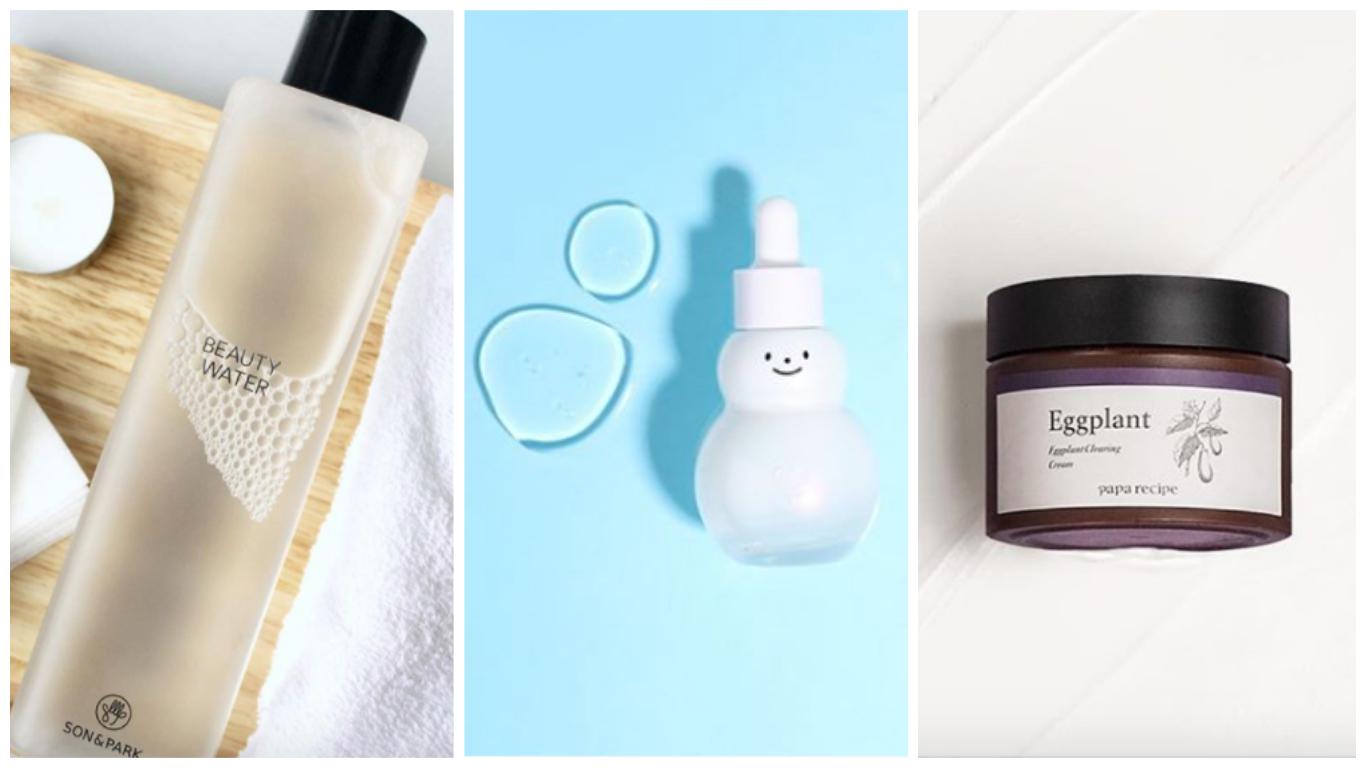 If you're dealing with pimple breakouts amid the quarantine, don't worry. It's a common reaction, due to the frequent wearing of masks.
In a PinoyMD report, dermatologist Dr. Jean Marquez explained that because one area of your face is covered for a prolonged period of time, it can sometimes cause dead skin, oil, bacteria to pool inside pores, causing inflammation.
Acne and pimple breakouts appear when sweat, oil, and dust is trapped and pressured in one space which might cause growth of bacteria and eventual acne breakouts.
To avoid the maskne problem before you even encounter it, it's important to have an effective skincare regimen using products that are friendly to the skin.
Below are few Asian products that can help prevent maskne.
1. MizuMi Smooth Cleansing Water P249 (100ml)
Said to be made from natural extracts from broccoli, chicory, and celery, MizuMi Smooth Cleansing Water promises to leave your skin with moisture and softness.
It boasts of being "5-FREE," which means it does not have perfume, oil, alcohol, parabens, and synthetic colors.
It has a double micellar formula that removes dirt, sunscreen, and even waterproof makeup but still gentle on the skin. The solution is watery which is easy to apply with less friction minimizing formation of lines and wrinkles.
2. Son & Park Beauty Water (P1,399)
Skincare gurus have called this "holy grail" as it's a 2-in-2 product that serves as a cleanser and toner. Son & Park Beauty Water promises to mildly exfoliate the skin with papaya extract; to clarify and calm skin with hazel water; and to hydrate using a cocktail of lavender water, rose water, and orange fruit extracts.
This product can both be used in the morning before applying makeup and at night to strip off leftover dirt and makeup residue after cleansing your face.
3. Acne-fighting moisturizer: Papa Recipe Eggplant (P1,099)
If you've heard of Papa Recipe, you probably already know that it is popular for its natural ingredients. The brand started with a Korean's father looking for ways to to heal his daughter's skin.
You might never have heard of eggplant as an ingredient for skincare products but this one contains 72% eggplant extract making it rich in "lupeol" which controls sebum production. It promises to balance moisture of the skin and oil levels for a healthy hydration that nourishes dry, rough, and sensitive skin.
4. MizuMi Mild Facial Cleanser P379 (100ml)
MizuMi is a Thai beauty brand that uses Japanese technology derived from Japanese words "Mizu" for water and "Mi" for beauty. The brand's belief is "skin beauty starts with water."
Their mild facial cleanser is infused with seven types of hydrating ingredients that promises to moisturize the complexion and restore a healthy pH balance to boost the skin's natural protection. It is an ideal product to be used for those with sensitive and acne-prone complexions.
5. Papa Recipe Bombee Honey Mask Sheet (P149)
Another Papa Recipe product, this sheet mask is soaked withnatural ingredients that will help moisturize, heal, and pamper the skin including honey, propolis, and royal bee jelly. It uses a natural pulp sheet mask which is perfect for those with sensitive skin types.
6. Britory Like Snow Serum (P899)
Bella Padilla recently launched Britory, a Korean two-product skincare line, which is perfect for on-the-go girls with not much time for long skincare routines.
The Britory Like Snow Serum has several ingredients, including Niacinamide, Glutathione, Arbutin, Ceramide, Neem Tree Flower Extract, Walnut Leaf Extract, and Galactomyces Ferment Filtrate — all helping your skin glow like snow .
7. Britory Like Snow Cream (P990)
Unlike most creams, Britory's is gel-based making it not icky and giving it a cooling effect on the face. The Britory Like Snow Cream have ingredients that help soften and lighten the skin including Panthenol, Lactobacillus Ferment Filtrate, Niacinamide, Glutathione, Ceramide, and Neem Tree Flower Extract.
Britory Cream and Serum are both available in Shopee, Lazada, and other leading online platforms. MizuMi, Son&Park, and Papa Recipe are available in BeautyMNL, Zalora, LazMall, and Shopee Mall.
— LA, GMA News