Filtered By: Lifestyle
Lifestyle
People have more plaque now: Dentists share how people's teeth have changed through the pandemic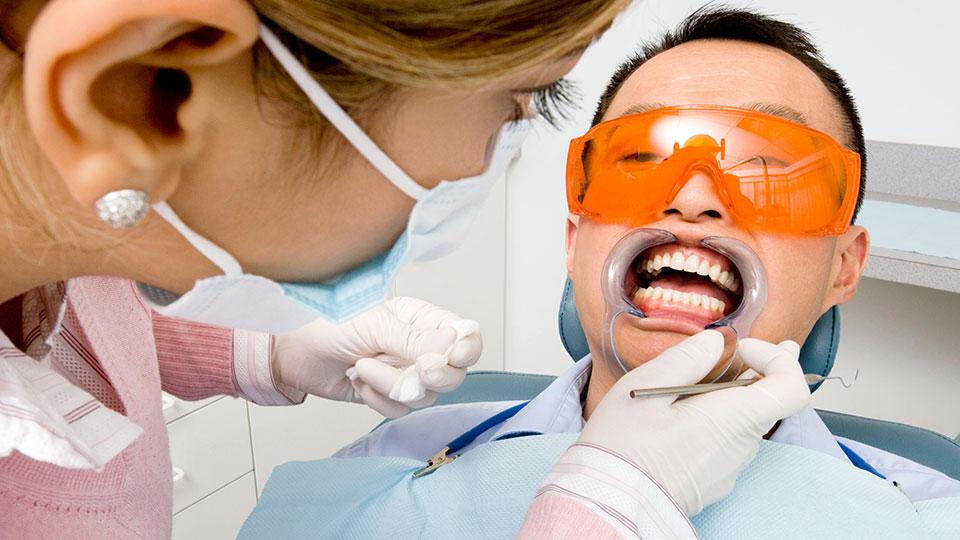 Like not wearing shoes and foregoing bras, most of us have not gone to the dentist for a year now.
In fact, a recent survey conducted by Sensodyne says that amid the COVID-19 pandemic, 70% of Philippine respondents were worried about visiting the dentist and 56% of those have reduced or did not visit their dentist at all.
The understandable apprehension has resulted in our teeth taking a beating. According to dentist Dr. Levi Azarcon, so many of his clients from his clinics in BGC, Parañaque, and Baclaran are scheduling a visit because — surprise surprise — of dental pain and emergencies.
Negligence, emergencies, and stress
"Dental health as taken a backseat," he admits. "But because oral problems that had been neglected are giving birth to more serious problems, patients are scheduling more visits and taking their dental health more seriously."
"People thought they had more time to visit the dentist but soon everything closed," adds Dr. Diane Isabel Selvido.
According to Azarcon, swollen gum tissues, scary-looking lesions, and achy teeth are among his patients' top concerns.
"There are also tooth lesions and teeth abrasions these past few months," he adds saying those problems were due to grinding.
Selvido noticed the same, with people complaining of jaw pain and exhibiting flattened tooth edges. "Those are manifestations of grinding ones teeth," she said.
Selvido is currently residing in Bangkok, where she's taking her MS but like Azarcon, she's also been accommodating patients of her Cubao clinic via teleconsulting.
"They send me photos from there and I've encountered many cases of facial swelling, both here and in the Philippines," she said.
"Ang daming emergency cases ngayon — like toothache for root canal or extractions," she noticed, adding it's probably because of quarantine binging.
Food, face masks, saliva, and plaque
Early in the lockdown, food trends exploded as people, locked up at home, kept themselves busy. There was Dalgona coffee, sushi bake, ube cheese everything, and lots and lots and lots of baking, just to name a few.
These sugary delights and carbo-loaded treats, while they may have helped people cope during the early days of the lockdown, may have made your teeth hold more plaque.
As Dr. Johanna Cabasada has observed among her patients in her Pasig and San Juan clinics, "They are a lot more plaque-y now," she told GMA News Online. "And I attribute a big part of that to a change in diet. We spend so much time at home now and what do we do at home? We eat."
Plaque is that sticky whitish substances that constantly forms between our teeth and on the gum line. "It's a combination of bacteria and by-products of the starchy and sugary food that we eat," Cabasada explains.
While brushing, flossing, and oral antiseptics can help remove soft plaque, "not cleaning them out efficiently can expose plaque to calcium and other minerals in our saliva, and make it harden," Cabasada said.
Harden plaque is called calcular deposit, or tartar, which is what toothbrushing cannot remove.
Azarcon noticed his patients haven't just developed plaque but "that a lot of patients have developed calcular deposits faster than usual. Some even developed heavier deposits than they did before the pandemic."
While he acknowledges the "increase in consumption of carbohydrates, sugar-laden and processed food coupled with negative stress," Azarcon also thinks the change in diet may have affected the quality of saliva, in turn contributing to the plaque build up. People now had what he calls dry mouth or "ropey saliva."
Azarcon thinks the quality of saliva, influenced by dietary change, hormonal change, medications and dehydration, are definitely contributing to the plaque build up.
Meanwhile, Selvido says "Saliva retention is at its peak," adding it's a factor in the faster buildup of plaque "especially on the backside of the lower teeth."
"The saliva stays in the floor of the mouth for a long time and that's why plaque hardens in that area lagi," she said.
Saliva retention, she explains, is an effect of people "talking less and wearing facemasks more."
And speaking of talking less: Selvido noticed more people have halitosis now. Uh huh, as in bad breath.
While she thinks "it's an effect of wearing face masks and having less air in the mouth" Dr. Selvida points to literature that says halitosis might have previously been under diagnosed.
What to do
If you're still not yet ready to visit the dentist, all of our respondents say you need to brush your teeth more effectively, floss, and use mouth wash more often.
But "brushing your teeth more effectively doesn't mean brushing it harder," Azaron clarifies. Not only will it destroy your teeth, but brushing harder will also have your gums receding.
Cabasada recommends using a toothbrush with soft bristles and brushing your teeth in a circular manner, while Selvido mentions the modified bass method of brushing.
According to the European Journal of Molecular and Clinical Medicine, the modified bass method will have you place the bristles of your toothbrush at a 45-degree angle from your gum line. And with short back and forth movement, you apply gentle vibratory pressure and dislodge the tip of the bristles.
Azarcon recommends changing your diet to eat less sugary/starchy food, as well as drinking more water (and not fruit/sugary fluids).
Flossing will most certainly help, they all say, with Selvido adding cleaning your tongue to your daily dental care agenda.
"You floss preferably before brushing, and then you clean your tongue either by brushing it or scraping it. Tongue scraping they say is the best but tongue brushing is better than not cleaning it at all," Selvido says.
If you find yourself with a toothache, there is always teleconsulting and if the pain is too much and you need to go schedule a dental visit, we say go ahead and book an appointment with your dentist. Rest in the fact that like most businesses, dental clinics have pivoted.
"Dental facilities have since adopted more thorough triage protocols, and more stringent disinfection measures and infection control measures," Azaron said. "It's normal for a dental office to look more like a hospital isolation room, and for dentists to look like astronauts," he said.
It's not only for the patient's protection but for the dentist as well. "Dentists work directly with patients' mouths. We are directly exposed to aerosols and potential infectious pathogen. We need to make it safe for everyone." — GMA News