Filtered By: Lifestyle
Lifestyle
Breakup leaves? This Cebu hotel offers employees going through a bad breakup up to five paid leaves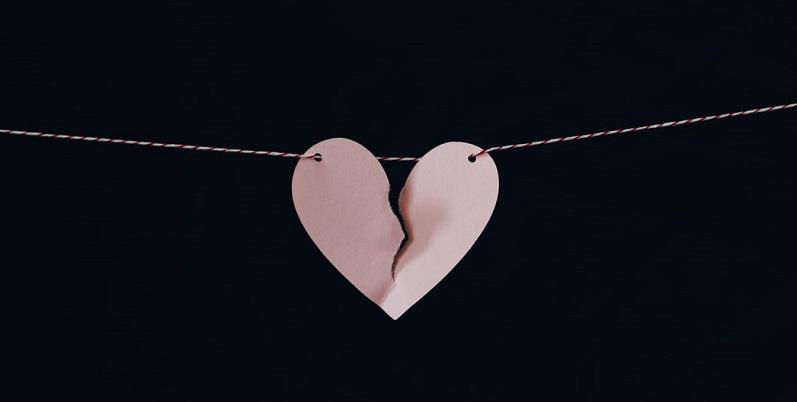 Ever been through a tough breakup and didn't feel well enough to go through a full 24 hours, much less do your best work?
Cebu Century Plaza Hotel gets it. Since January 2023, the hotel has been offering five paid breakup leaves for its broken-hearted employees.
Its CEO Ricardo Dublado came up with the idea based on his personal experiences of difficult breakups and then having to go to work. In fact, he experienced one fairly recently in 2018.
"Ako mismo galing po ako sa isang breakup o bad relationships, and for sure, affected 'yung work ko," he told GMA News Online.
"It comes from my personal experience po kasi ako po mismo, I've been through a lot of bad relationships tapos nagdu-duty po ako na medyo narag ako o lutang so it's something that na-experience ko na dati.
"I don't want na ma-experience ng mga staff ko kasi for sure, 'di sila productive sa mga trabaho nila so sayang din 'yung araw," he added.
According to Dublado, even employees on their probationary period can avail of the paid breakup leaves from day 1, but the leaves expire every year so they and regular employees have to consume all five leaves in one year.
"We believe kasi the healing period of a broken heart is five days," he explained, saying in jest that the estimate is "based from experience po."
Employees can have another five paid breakup leaves each year, provided that the breakup is with a different person. The breakup leaves are not convertible to cash.
Probationary hotel employees also get one birthday leave with P2,000 cash and a birthday cake.
Upon regularization, they also receive five vacation leaves and five sick leaves as well as 90 days maternity leave and seven days paternity leave. Only sick leaves are convertible to cash.
What's more, the breakup leave also comes with a facial beauty package which includes one facial and one body scrub with the hotel's partner beauty clinic, Skin 911. It can be availed at any branch in Cebu and the employee's local province, if available.
Dublado already helped one male employee take his paid breakup leave just last February 6. Dublado said he is Facebook friends with all of his employees, and one day, he noticed the said employee's Facebook post.
"Napo-post siya ng mga heartbreak," said Dublado, who added the employee was mentioning something along the lines of self-harm.
"Kaya we asked HR to approach the staff member," said Dublado.
As of this writing, the employee is currently completing his five-day paid breakup leave, which will conclude on February 10.
"I always value mental health," he added, also saying, "Pinahalagaan ko talaga 'yung tao kasi they work for you e. 'Yung success mo, galing din 'yun sa tao mo."
As for Dublado, he found love a year after that bad breakup in 2018.
Of his current partner, Dublado said that back in 2019, "he sent me a message, saying, 'Hi.'"
"Before replying to his message, of course, inaccess ko 'yung profile pic nya, 'yung mga pictures. Gwapo e. Nag-verify na rin ko," he said.
He and his current partner celebrated their fourth anniversary of when they said "I love you" to each other just last February 7, 2023.
For anyone going through a breakup, Dublado advised, "Look for someone to talk with. You can go to your friends or family."
That's also what Dublado said helped him whenever he had bad breakups. "I just talked to my friends," he said, adding, "Gusto ko lang may kausap."
To those experiencing breakups, he added, "Dadating 'yung araw tatawanan nila 'yan."
For any happy couple, the hotel will have a Valentine's Day set menu and soon, a February promo on their Facebook page for a chance to win special prizes.
The budget economy hotel, which opened in 1998, is PWD-friendly and known for its strategic location in the heart of uptown Cebu. It is near St. Theresa's College and four of Cebu's biggest hospitals. — LA, GMA Integrated News
For more information and updates, visit their website or their Facebook page.