Filtered By: Lifestyle
Lifestyle
#PINNED
Things to do in 2020 that can help you personally and professionally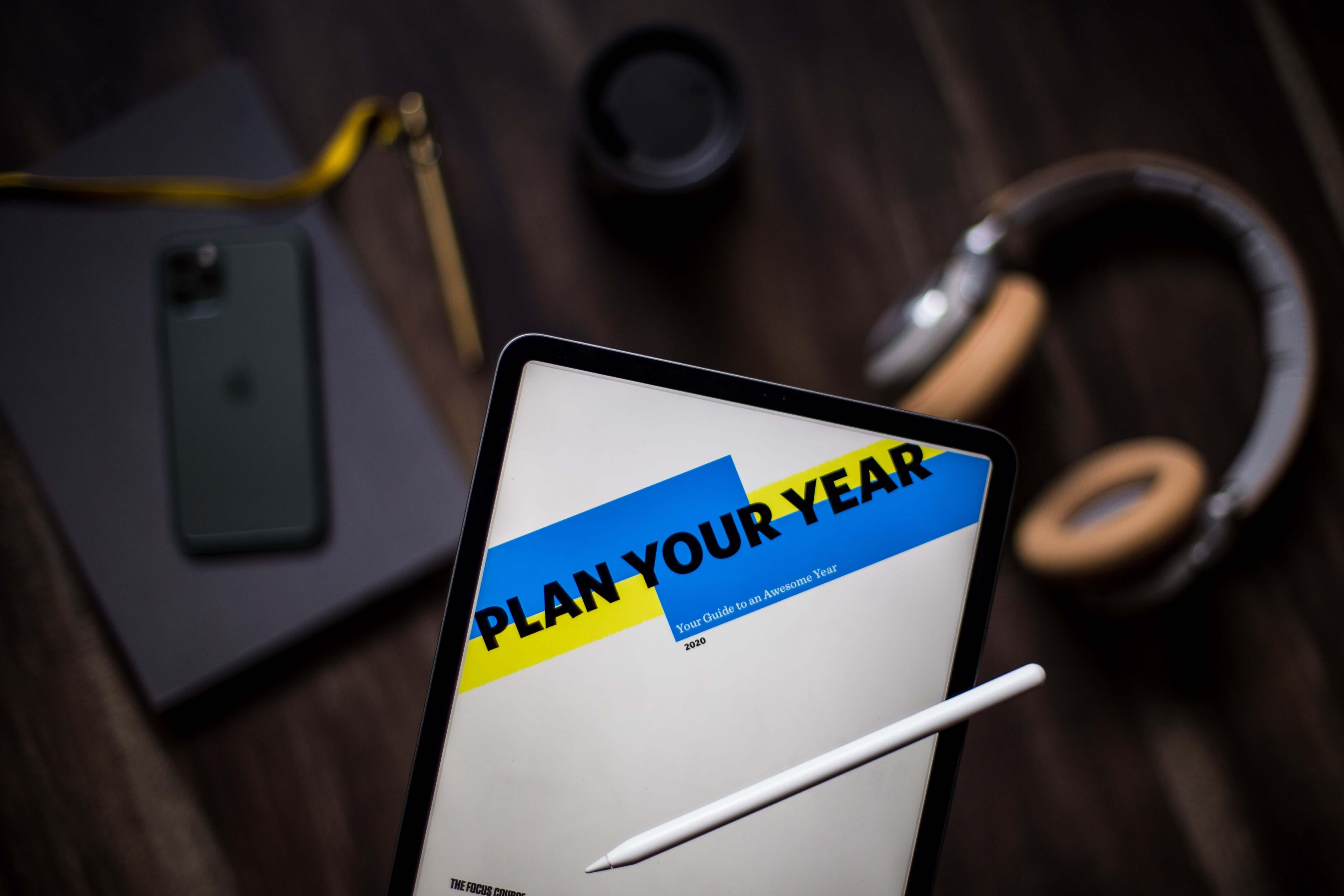 #Pinned makes it easier for the young Filipino adult to discover the latest stories about fashion, food, travel, gadgets, activities, and shopping.
All our stories are written by young creatives who made it their life mission to know everything there is to know about how fellow young adults can make the most out of their limited down time every day, every week.
---
It's version 2.0 for you this 2020.
Take a leap of faith this 2020 and do things that you've always wanted to do but never had the time nor will to do before. It's now the time to do away with tired and oft-repeated New Year resolutions, and instead focus on really improving yourself, both personally and professionally.
To help get you started with that, here's a list of things that you can do in this new decade that will help you be a better version of yourself.
1. Travel
This should be on top of your list, even if your 2020 bucket list is not titled "Things to do in the Philippines" or "Things to do on Earth." There's something about traveling, especially to places that you've never been to or places that haven't been discovered by mass tourism yet, that greatly expands perspective, making you more open-minded and accepting of other people and their culture.
You might have vague notions of how different life is for other people in faraway places but you can never really picture them accurately unless you see them. Traveling can help you discover new ideas and concepts that you hadn't really thought of before. Also, meeting new people, whether as contacts in your network or new friends, unlocks new possibilities for future traveling. You can either visit them in the future or travel with them.
For future references, you can check out Biyahe ni Drew for recommendations on places to visit in both local and international destinations.
YouTube Playlist
Instagram: https://www.instagram.com/biyahenidrew/
On the other hand, if you're in for a food trip and discovering stories on food and history, you might want to check Pinas Sarap.
YouTube Playlist
Twitter: https://twitter.com/pinassarapntv
If you're one of the adventurous kind or would really want to challenge yourself, why not travel alone? You might be soul-searching, traveling to mend a broken heart, or just want an escape from the stress at work, it wouldn't matter. You're bound to discover something about yourself that you never really consider before or you'll find that cache of inner strength that would help you take another step even if you're dead tired or be hopeful even in the face of total uncertainty.
2. Learn to play a musical instrument
There are a lot of benefits that you can get from learning to play a musical instrument, other than being able to play your favorite songs. It can also help relieve stress and even help make you more confident and smarter due to the sense of achievement that you'll feel and the improvements to memory and abstract reasoning that learning musical instruments bring.
While some might think that learning to play a musical instrument as an adult is a lot more difficult compared to learning as a child, the opposite is actually the truth. As an adult learner, you'll have more motivation and drive to learn and not just because your parents want you to or because it is a requirement in a class or course.
For adult piano lessons in the Philippines, or other musical instruments, you can check out the University of the Philippines College of Music Extension Program. You can either be part of a class or avail of their individual lessons for voice, piano, percussion instruments (flute, oboe, clarinet, bassoon, etc.), strings like guitar and violin, and other instruments. There is also a course on Music Theory for adults that you'd want to check if you're really interested in musical composition.
Website: https://music.upd.edu.ph/extension.html
Phone: + (672) 926-0024 or 981-8500, loc 2628
Email: upcmudilimanmedia@gmail.com
There's also the Music School of Ryan Cayabyab to consider if you're looking to learn music as an adult in the Philippines. They offer individual lessons in various instruments such as piano, guitar, drums, and violin. Also, they're offering courses in Music Theory, singing, and vocal performance training.
Facebook: https://www.facebook.com/themusicschoolofryancayabyab/
Phone: (02) 8 637 9840 and +63 917 909 6484
Email: info@themusicschoolofryancayabyab.com
3. Learn another language
While us Filipinos are most likely bilingual already, there's no harm in learning another language, especially if you're looking for job opportunities abroad or just interested in reading the original and untranslated works of your fave authors. Also, this can come in handy when you're traveling to other countries where speaking even a few phrases in the native language can earn you brownie points from locals.
Duolingo
Learning a new language on Duolingo is perhaps the most convenient option. Just download the app and select the language that you want to learn. As you finish levels, you can see your progress and also that of your friends. There's also a daily reminder that notifies you if it's already time to open the app and complete exercises.
Alliance Française de Manille
You can learn French in Manila through the foremost French cultural institution in the Philippines, Alliance Française de Manille. It offers courses on French culture as a whole and not just the language. There are workshops and classes available to beginners and professionals alike in weekdays and weekends.
Website: https://www.alliance.ph/
Phone: (02) 8 895 7585 and (02) 8 895 7441
Instituto Cervantes
Imagine reading the works of our national hero, Jose Rizal, in its original form or just knowing how to converse in the second most widely spoken language in the world. You can learn Spanish in Manila through the Instituto Cervantes, an organization established in 1994 that offers courses in Spanish language and culture.
Website: https://manila.cervantes.es/en/
Phone: (02) 8 526 1482
Unmei Nihongo Center
How about reading the original Japanese versions of Kafka on the Shore and Norwegian Wood? You can learn Japanese or Nihongo in Manila through the Unmei Nihongo Center. Lessons can be through a class-setup, private tutorial, or an online option.
Website: https://unmei-ph.com/
Phone: (02) 8 584 7811 (Ortigas), (049) 8 521 1827 (San Pablo City), and +63 917 955 7279 (Cebu)
4. Upskill via online courses
If you're not keen on getting retrenched or getting left behind when it comes to new job skills, then you might really need to do this one. Learn new skills such as Web Design, Search Engine Optimization, and even basic Photography through online learning websites such as Coursera and Udemy.
There are tons of online courses that you can choose from those websites and they're either free or dirt-cheap. The additional skills that you can learn from them can help you negotiate better compensation or climb your way up the corporate ladder.
5. Get a Master's degree
Okay before you scoff at this, hear us out first. We know that you're probably sick of school already upon graduation and would like nothing more than put that chapter behind you (well, apart from the fun parts of course). However, having a Master's degree can vastly improve your hiring prospects. This is a prerequisite too if you're gunning for a managerial position.
Having a Master's degree can also be your bridge when you're thinking of switching fields. You would need new experience and new knowledge that you can't really get if you're starting from scratch, the learnings you'll get from your Master's degree can be the key that unlocks this new field for you. Also, you're never too old to learn something new, right?
6. Volunteer
Giving back to the community and making a difference in the lives of people are just two of the many benefits that you'll definitely get when you volunteer. The sense of purpose that you'll get will be worth all the hard work that you'll put in when volunteering. Also, this can help expand your network through connecting with the community and fellow volunteers.
Check out our feature story of volunteer organizations that can set-up events for you and your group.
Take advantage of the new decade to grow as a person and as a professional. Learn skills that you've always wanted to learn but always demurred, having one too many excuses. Grow your network through traveling or meeting new people in classes. Discover more of the world and of yourself. Basically, move ever forward.
Believe in yourself and then take a leap. Trust us, you'll be amazed at how high you'll soar and the heights that you'll eventually reach.
* cover photo by Isaac Smith on Unsplash