Filtered By: Lifestyle
Lifestyle
#PINNED
2020 predictions according to your zodiac sign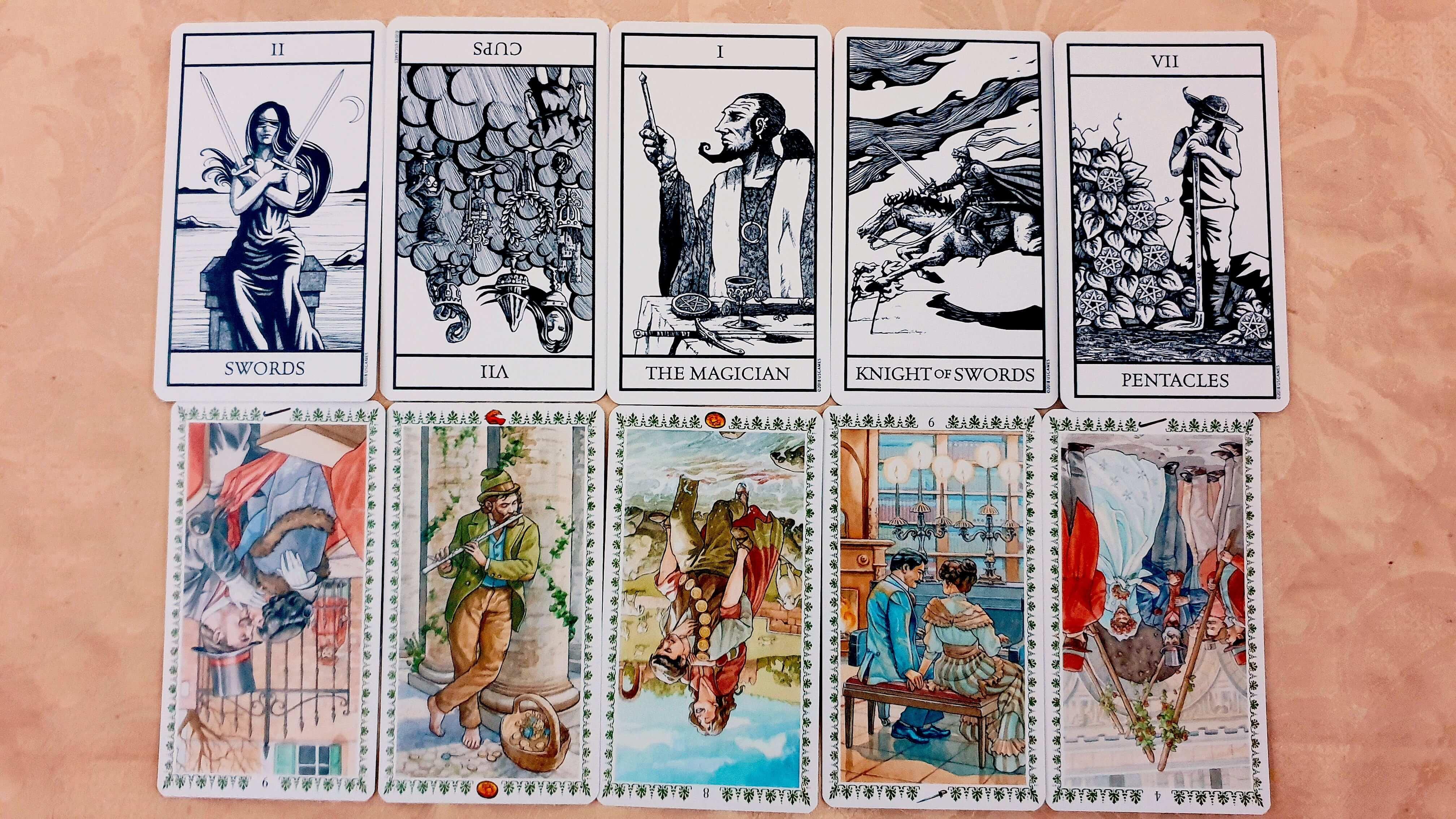 #Pinned makes it easier for the young Filipino adult to discover the latest stories about fashion, food, travel, gadgets, activities, and shopping.
All our stories are written by young creatives who made it their life mission to know everything there is to know about how fellow young adults can make the most out of their limited down time every day, every week.
Yes, 2020 is here. All over social media, people are posting about fresh starts and claiming that this year will be theirs. Well, whatever that means, we think the key to actually owning a year is a carefully thought-out action plan that will achieve your goals.
Easier said than done, right? Luckily, #Pinned reached out to The Messy Oracle for a fearless forecast per zodiac which may help guide your decisions this year. The Messy Oracle has been practicing tarot reading for 17 years.
For reference, Winter season is from December 21, 2019 to March 19, 2020. Spring is from March 20 to June 20. Summer is from June 21 to September 21 and Fall is from September 22 to December 20.


Career: Job change can be seen sometime in Fall period for those who are unhappy with their current workplace. Weigh job offers clearly because the grass may not be greener on the other side for some. Check the fine print in your contract! For others, the new job is the parachute you've been waiting for to get away from unfulfilling work. Those intending to stay with their current company, watch out for stagnancy and get involved in more creative projects to boost your profile with upper management. Overall positive year for money and those in the creative field.
Wealth: Good news for finances! Some will receive an increase in income during the Summer period. But for others, no dip in finances is foreseen. Those who had financial difficulties in 2019 will find some reprieve in 2020. As always, be careful not to overindulge.
Lovelife for singles: There may be an opportunity for love during the first quarter of 2020 that you may pass up on then regret later. They're never coming back again. Sure they are not your usual "type" but why not give them a chance? Clearly, your past patterns didn't work out. Your relationship potential this year depends heavily on fixing past relationship issues—which stems from your own issues that need dealing with.
Lovelife for couples: Drama alert—fights, ego, and a weak foundation in love will take its toll in 2020. If it's not working out, time for a clean break. Leave for good reason, not because of a third party. Working things out? Be brave enough to sit your partner down so you can meet eye-to-eye and fix your individual issues for the betterment of the relationship.

Career: Tough year for work in the first half of 2020, with victory seen towards the end of Spring. Be a problem solver at work to avoid being overlooked by your boss. Problematic situations involving miscommunication at work that you've had to deal with in 2019 will return in the Summer. Make a show of your achievements to boost your profile at work.
Wealth: Avoid risky investments as loss is seen in Fall and Winter period. Walk away from bad financial decisions or investment that may pop up in the Summer. Some reprieve in Spring, but careful financial management is needed for the rest of the year.
Lovelife for singles: Single and ready to mingle? Check that your communication isn't being misunderstood because there's a big potential for coming off harsh or cold. Stay away from individuals with unhealthy connections to their ex—they'll be popping up to mess things up. Avoid giving in to temptations with attached individuals—things can get beyond messy for your image. Flirt up a storm in Spring and don't mess things up in the later half of the year.
Lovelife for couples: Communication is key to solidifying the union in 2020. Keep the love playful and don't fight dirty. Words can be cutting this year. For some, a temptation may pop up in the Fall, but don't ruin what you have now. For those in an unhealthy relationship, someone new will pop up in Fall but will only pursue you romantically next Spring. They aren't ready for the drama yet.

Career: Starting a new venture? Spring is the best time to go for it so you can maximize luck during the first quarter of 2020. Check the fine print to make sure you're not getting bamboozled out of your deal. Drama, pay freeze, and clashes with colleagues may dominate the second half of 2020. So, keep a cool head, stay out of everyone's radar and approach disagreements objectively. A change in management or department head is seen for some, which will be a breath of fresh air.
Wealth: Extra caution with spending is required. Money issues will be popping up throughout the year except during Spring. If you're expecting a pay increment at the end of the year, sadly, it's not going to happen with your current workplace.
Lovelife for singles: Workplace romance is in the cards but tread carefully, as the saying goes: don't dip your pen in the company ink. If you want to proceed, think things through so this won't get messy. For some who's been single a while, 2020 is the time to get out of the mental prison you've placed on yourself. You're not as bad as you think yourself to be. Someone is noticing you, so let loose and get out there.
Lovelife for couples: Unhappiness in a relationship is seen in some couples. Get out of your fears and angers and talk things out coolly. If you're in an unhealthy relationship where one is domineering and controlling, it's time to cut your losses. If things are not so severe, then it's time to reignite the spark of romance in this relationship. Remember how passionate you both were during your early days of dating? Relive those moments.

Career: Bored with work? Snap out of it. Missed opportunity to shine will have undesired effect on your reputation. For some looking to jump ship, the end of Spring will bring good news. Just don't trash your current company to your new employer. Time to strategize on getting those sought-after assignments to boost your profile at work. You may or may not get a raise, but it definitely will give you a sense of personal fulfillment.
Wealth: Careful planning is required to reap the reward of a boost in income. For entrepreneurs, avoid overindulgences or overspending in your venture's marketing budget around Summertime. Modest flow of revenue throughout the year, with a bigger boost towards the end of Spring. For employees, increment is directly tied to performance as perceived by your bosses - make a show of your accomplishments.
Lovelife for singles: There's nothing wrong with being single while you put other aspects in your life in order. Potential love connection is seen towards the end of 2020. Focus on self-love and working on improving your self before a love can enter your life this year.
Lovelife for couples: Ready to take that next step in love? Start having a deep conversation with your partner to see if you're ready to start your next chapter. Marriage? Family? New house? Growth is seen but strong foundation is required before proceeding. For some who are feeling unsure about their relationship, break away from routines to reignite the passion once more.
Career: Sorry Leos, some of you may find yourself out of a job this year towards the end of Spring. But have no fear, a new opportunity is right around the corner and is the right fit for you. It has better pay and long term potential. Se? All things happen for a reason. For some of you, get ready for a step up in your workplace. 2020 is a time to shine where your efforts will be noticed and rewarded. Pop the champagne!
Wealth: Fantastic time for finance this year! Wealth is seen to increase and with a good salary boost in Winter. Entrepreneurs will find lucrative joint ventures and partnerships in Spring that will bring in the money towards the end of 2020. Just treat your business partners with respect and professionalism. Their network will take notice.
Lovelife for singles: A short-term love affair is seen, which will end cleanly. On the other hand, look out for unhealthy behavioral patterns preventing you from having a meaningful relationship.
Lovelife for couples: Delayed marriage is seen for those looking to take it up a notch. Watch out for illicit affairs tempting you to undo your union. These may be exposed publicly. 2020 is a time to get rid of unhealthy obstacles that hinder a better partnership.

Career: Change is going to come no matter how much you hate it. Some will move on to better opportunities because of unhappiness with organizational changes. You'll receive great professional support to see you through tough times at work, but decisions have to align with your priorities and goals. Success is seen despite stumbles in early part of 2020.
Wealth: Time to prioritize what is essential and what is frivolous. Money issues will be resolved only with proper resource management. Minor increment in salary seen, but only with a change in the workplace. For entrepreneurs, unexpected changes will come and interrupt your plans in the first half of the year. Adapt and ensure that decisions made will have less impact on your revenue stream to prevent further losses.
Lovelife for singles: Exciting new love—or two—coming into your life in Spring! Don't let it get to your head. Check that they are able to fulfill your emotional needs and look past their charm. Potential for a long-term relationship is seen.
Lovelife for couples: A family makes three! There is potential for a child this year. Is it a welcome surprise? Movement in a relationship status is also seen. Take that next step for a wonderful growth in 2020.

Career: Uh-oh. Incoming drama at work. Defend your achievements and projects if you have to because the competition is heating up. Don't take stumbles as signs of failure and a hint to move on to better opportunities. Stop. Reflect. See what the issue is and fix it. Your hardwork will pay off and a reward is seen for your efforts in defending your vision.
Wealth: Reap what you sow in 2020. Hard work equals big rewards. Mediocre work equals unsatisfying paycheck. Flexibility is directly linked to your flow of income.
Lovelife for singles: Series of loves will be coming your way but nothing will stick for now.
Lovelife for couples: For some, endings can be a blessing. Time to work on yourself and accept a better love that makes you feel appreciated. For others, it's a time for renewal. The season of fighting is over. Have an open communication so both of you can appreciate what each can bring to the table. Let go of fears and ego for your union to grow.

Career: Sometimes, things don't go our way. If you find yourself out of a job, know that another one is coming. This time, be sure to set your foundations right so your next employer can truly see what you can bring to the table. A new job opportunity may come for some in Summer.
Wealth: Steady flow of income may be disrupted this Winter. You will encounter a new source of income which you may not see the potential for yet. Have faith and see how it turns your situation around for the good.
Lovelife for singles: Single no more in 2020! Be flattered by the attention from admirers you'll be getting but don't get carried away with the romance. If you're looking to commit, 2020 is your year to see who is the right fit. Don't rush it, though, because commitment is seen at the end of 2020. This is your year for romance. Embrace it!
Lovelife for couples: Reap what you sow when it comes to your relationship. This spells a breakup for couples with no happiness or passion anymore. For others, it's a chance to take your love to the next step. Growth and passion take a front row seat in 2020—so pay attention to what you both want in this union and open that new chapter together. Stability is seen for those in a happy relationship, so don't worry about anything.

Career: Sometimes good things come in droves, so don't question the bounty from the universe. For some, job offers will be plenty but don't waste too much time weighing your options or they will be gone as quickly as they came. Be decisive of what you want and don't let fear take over. You have what it takes to take your professional career to the next level. Just be careful of office communications via emails—keep nastiness to a minimum. If seen by the wrong eyes, it can spell disaster for your professional life.
Wealth: Slow growth in finances is seen this year, culminating with a modest increase towards the end of 2020. Slow and steady is better than a dip. Avoid risky and impulsive decisions when it comes to finances and investments—that will spell disaster or financial loss.
Lovelife for singles: Are you sure the one you're with is single as you? Watch out for unscrupulous individuals in your love life. Romance is seen but use your logic to discern if they're the right fit for where you are in your life right now. If both of your priorities align - celebrate the love.
Lovelife for couples: For some, enough is enough—perhaps being single is better than being unhappy in a relationship. It's a positive time to move on and a much better person may enter your life in Fall. For others, remember that too many cooks spoil the broth. Forget other people's inputs on your relationship. Reconnect with your love and lay down the foundation of what you both require to be happy.

Career: Don't be a wallflower at work, it will not be beneficial to you. Remember that disagreements at work is part and parcel of a healthy professional life—so stand your ground and don't be afraid to take risks.
Wealth: Effort is required to ensure financial security this year. Being irresponsible in finances will bring unfortunate news regarding your income this 2020.
Lovelife for singles: New workplace may even bring in new love of a different professional ranking. A love starting from friendship is seen to blossom.
Lovelife for couples: Marriage is in the cards for those looking to take their relationship to the next step. Positive signs are showing good for starting a union.

Career: Workplace feeling stagnant? A move will do you good. But don't expect a major shift in career growth. Be appreciative with what you have in 2020. Focus on good communication with your colleagues, pay attention to details, and snap out of laziness. A new opportunity will present itself in Fall.
Wealth: An opportunity for extra income will come in Fall, but will most likely be modest in nature.
Lovelife for singles: An admirer will make themselves known this year. How the potential for this union goes will be up to your goals and personal needs. Be sure to look past the charm and flattery to see if this is what you need at this stage in your life.
Lovelife for couples: Sudden changes may interrupt the flow of love in a relationship. Issues of secrecy need to be addressed to ensure happiness is restored. It's not as bad as you think, just make sure that both of you can proceed and be emotionally fulfilled in the process.

Career: Not one, but two job offers may come in 2020. Both are surprisingly good for your professional development. Be sure to look at professional goals and ambitions before accepting any new offers. For some, a promotion is on the way. For others, a competitor is noticing your effort in your current workplace and may make you an offer.
Wealth: Stellar year for finances this year. Expect investments to pay off with positive yields. Change of job or position will bring in much needed boost in income. Entrepreneurs will find joint ventures or new projects to be fruitful throughout 2020.
Lovelife for singles: Current singles who are dating will have their love be put to test. Is it emotionally fulfilling? If not, expect both parties to mutually part ways. At the end of Spring, a potential new love will enter your life and provide stability.
Lovelife for couples: Stability and constancy may seem boring but aren't those what you need in a healthy relationship? If you're happy, stay happy. No change is a positive thing indeed.
No matter what the cards say, your fate rests on your actions. Keep an open mind and enjoy the start of a new decade. That is how you can make the most of 2020. Happy new year!