Filtered By: Lifestyle
Lifestyle
#PINNED
Romcom movies to watch on Valentine's Day even if you are single and alone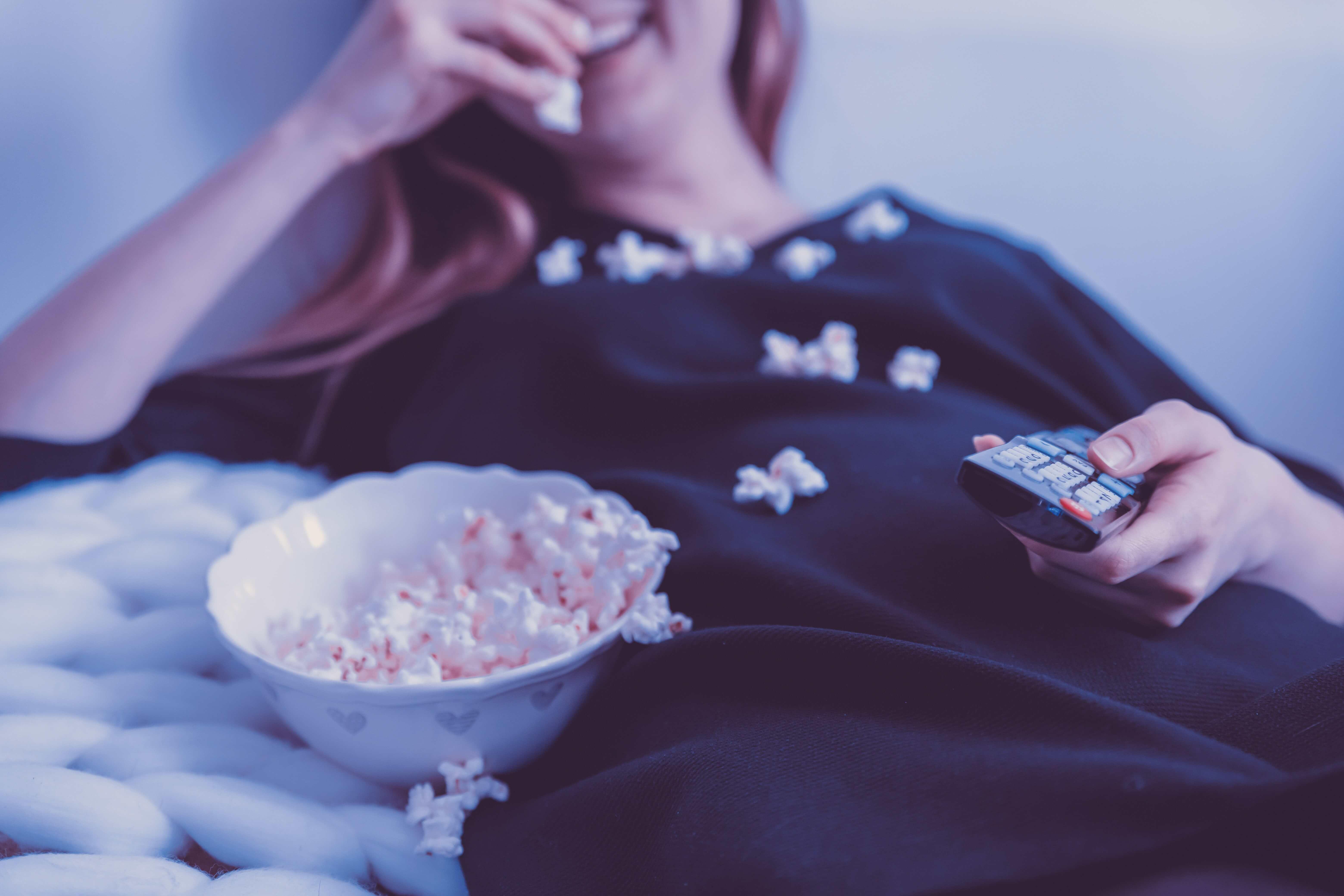 #Pinned makes it easier for the young Filipino adult to discover the latest stories about fashion, food, travel, gadgets, activities, and shopping.
All our stories are written by young creatives who made it their life mission to know everything there is to know about how fellow young adults can make the most out of their limited down time every day, every week.
---
Oh, it's that time of the year again. When the world wouldn't stop reminding us of our misery – from shopping deals to chocolates, and even movies. Especially movies. Single ladies, friends, brace yourselves – it's Valentine's Day once more.
Seeing pictures of your friends on dates and stories of romantic gestures on your social media feed can trigger some sort of inggit. But who says singles can't enjoy this day of love too? February 14 falls on a Friday and one of the things that you can do as a fun activity to kick-off that weekend, even if you're single -- or as Emma Watson would say "self-partnered" -- is by watching romantic comedy movies for your kilig but fun fix.
Here are some feel-good romcom movie suggestions that never fail to make you believe in love:
You've Got Mail
Boutique bookstore owner Kathleen Kelly (Meg Ryan) is at war with a more corporate bookstore chain owned by Joe Fox (Tom Hanks). However, on the online world with their anonymous identities, they're falling for each other. Set in beautiful New York City during the early years of dial-up internet, this hilarious film with its perfect music soundtrack will make you want to log-in and hope that your Bumble or Tinder match will be as good as this one.
Bonus: If you enjoy the Hanks-Ryan pairing, you may also want to check out their other romcom movie, Sleepless in Seattle.
My Best Friend's Wedding
Julianne Potter (Julia Roberts) and Michael O' Neal (Dermot Mulroney) are best friends and made a pact that if both of them are still single by the age of 28, they will marry each other. However, things become complicated when Michael surprises her just a few days before her 28th birthday that he's engaged to a girl named Kimberly (Cameron Diaz). This fun movie will truly make you want to say a little prayer for a happy ending to happen.
Bonus: Other Julia Roberts romcom movies you can include in your playlist -- Notting Hill, Runaway Bride.
Roman Holiday
Before the likes of The Princess Diaries, Chasing Liberty, and First Daughter, this 1953 romcom classic made its way to the silver screen and helped jumpstart Audrey Hepburn's film career. Overwhelmed with her sheltered royal life and duties, Princess Ann (Audrey Hepburn) escapes while on a tour in Rome and tries to disguise herself, so as not to reveal her true identity. An American reporter Joe Bradley (played by Gregory Peck) however discovers her secret but still lets her experience everything the city has to offer. The movie is in black-and-white format but this will not stop you from feeling oh so happy.
Bonus: Love the classics of Audrey Hepburn? Watch (or rewatch) her other films like Funny Face and Breakfast at Tiffany's.
While You Were Sleeping
Lucy Moderatz (Sandra Bullock) saves her crush Peter (Peter Gallagher) from a subway accident but sadly still led to his coma. His family however mistook Lucy as Peter's fiancée and welcomes her to the family. As she becomes close to them, she also forms a bond with Peter's brother Jack (Bill Pullman) and feelings between them ensue. There's no dull moment in a Bullock comedy film, so no one will fall asleep here for sure.
Bonus: Enjoy other Sandra Bullock's such as The Proposal, Two Weeks Notice, and Miss Congeniality.
To All the Boys I've Loved Before
Lara Jean Covey (Lara Condor) wrote secret love letters to each of her crush but were only meant to keep them to herself. But problems and panic arise when someone sends these out and now, all those guys know what her true feelings are, including her sister's ex-boyfriend (Israel Broussard) and schoolmate's ex-flame (Noah Centineo)!
Bonus: Catch the sequel "To All the Boys: PS I Still Love You" premiering this February 12, 2020!
Just Like Heaven
David (Mark Ruffalo) moves in to a San Francisco apartment but he later finds out that it's being haunted by the spirit of its previous tenant, Elizabeth (Reese Witherspoon). He tries to get rid of her but she's just not going anywhere. They finally begin to understand one another and feelings begin to arise -- but is love between two worlds even possible? This fun comedy will make you pray to the heavens to hopefully send you the right one you've been waiting for.
Bonus: Reese Witherspoon is no stranger to romcoms. Check out her other films like Legally Blonde and Sweet Home Alabama!
Love Actually
Set during the Christmas holidays, follow the stories of eight couples all undergoing the same problem – love. From a kid dealing with his school crush, to a wife doubting her husband's fidelity, to a British guy trying to score American ladies, all these convey one basic message – all you need is love.
Bonus: This movie has a star-studded ensemble, including Emma Thompson, Hugh Grant, Liam Neeson, Colin Firth, and Keira Knightley, that you won't need anyone else!
My Sassy Girl
When a male college student Gyeon-Woo (Cha Tae-Hyun) encounters a young woman (Ji-hyun Jun), his life becomes a rollercoaster ride as he tries to keep up with her crazy antics and requests. This 2001 South Korean film is a classic romcom favorite that will surely make you laugh and reach for the tissues all at the same time.
Bonus: Fan of the Korean romcom? Check out Oh My Ghost, Strong Woman Do Bong Soon, and My Love from the Star (which had a Philippine adaptation starring Kapuso Jennylyn Mercado and Gil Cuerva! Watch the full episodes here)
The Wedding Singer
Robbie Hart (Adam Sandler) is, well, a wedding singer, and meets Julia Sullivan (Drew Barrymore) in one of his gigs. He even helps her with her plans for her own wedding with arrogant, playboy fiancee Glenn (Matthew Glave). Robbie however becomes conflicted when he starts to develop deeper feelings for her. Backed with awesome '80s songs throughout the movie, you'll definitely also wish for someone to grow old with you.
Bonus: Sandler and Barrymore as a pair is always a hit in the romcom arena with their other movies like Blended and 50 First Dates.
This is just the tip of the iceberg of the multitude of romcom movies out there in the cinematic universe. Just remember, if you're single or not (yet) in a relationship, don't be too hard on yourself.
You are your own creator of happiness and there's absolutely no pressure. You're the star of your own romantic comedy movie, complete with the happy ending that have eluded you for so long.
---
Ina San Luis is a true Gemini with a wandering mind and an eager spirit to explore the world. Having been in the advertising scene for quite some time, she then ventured into digital marketing, but still keeps the "titaness" amongst her friends and colleagues. Aside from being a Star Wars and Wizard of Oz fan, she also happily grew up following the Calvin and Hobbes comics and FRIENDS TV series.