Filtered By: Lifestyle
Lifestyle
Turn your plastic waste into cash via 'Aling Tindera' in Manila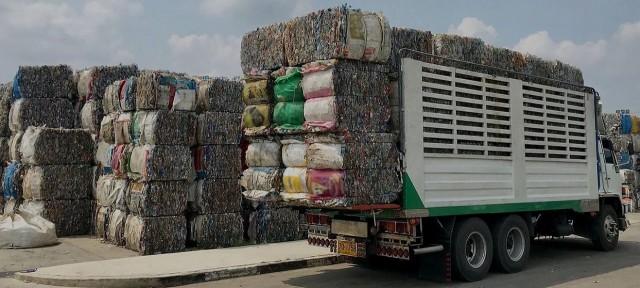 The Manila City government and a global non-profit plastic offset organization have launched a program that allows consumers to earn money by selling their plastic wastes to their next-door sari-sari stores.
The "Aling Tindera" waste-to-cash program, created to address the mounting plastic waste crisis in the country, was recently introduced by the Plastic Credit Exchange (PCEx) and the Manila City government , with support from PepsiCo Foundation.
Under the program, PCEx incentivizes women-owned sari-sari stores to become collection points for post-consumer plastic waste and establishes the community infrastructure for the "aggregating, storing and efficient" transport of the waste to partner processing facilities.
According to PCEx, among the benefits of this project are increased income opportunities for women micro-entrepreneurs and city residents, a more organized informal sector of waste collectors, a cleaner environment and improved health conditions.
To jumpstart their new micro-enterprise, PCEx will provide each "Aling Tindera" a 20-foot container, one manual baler, and a starting capital.
The container will serve as an aggregation hub where members of the community may sell post-consumer plastic by the kilogram, PCEx said.
Meanwhile, using the manual baler, the "Aling Tindera" will compact the plastics she buys into blocks that are easier to store and transport. Once the container is filled, offset partners through PCEx will purchase the lot from her and "ensure they are processed using environmentally sound technologies."
PCEx founder Nanette Medved-Po and Manila Mayor Isko Moreno signed a memorandum of agreement to roll out 100 network partners over three years covering the city's 897 barangays.
"We couldn't be happier to work with the mayor and his team who have passionately demonstrated their commitment to the improvement of Manila. We hope that our program will have a positive impact on the city's citizens and on the environment that we all share," Medved-Po said.
Meanwhile, Moreno said he chose to partner with PCEx because its waste-to-cash program is "applicable, doable and sustainable."
"Malaking bagay ito for the environment," he said. "We are very grateful to (PCEx) as it will also generate some income for the community and encourage more sensible and responsible citizens to participate." -MDM, GMA News