Filtered By: Lifestyle
Lifestyle
10 K-Drama 'good boys' who will make you feel better this Valentine's Day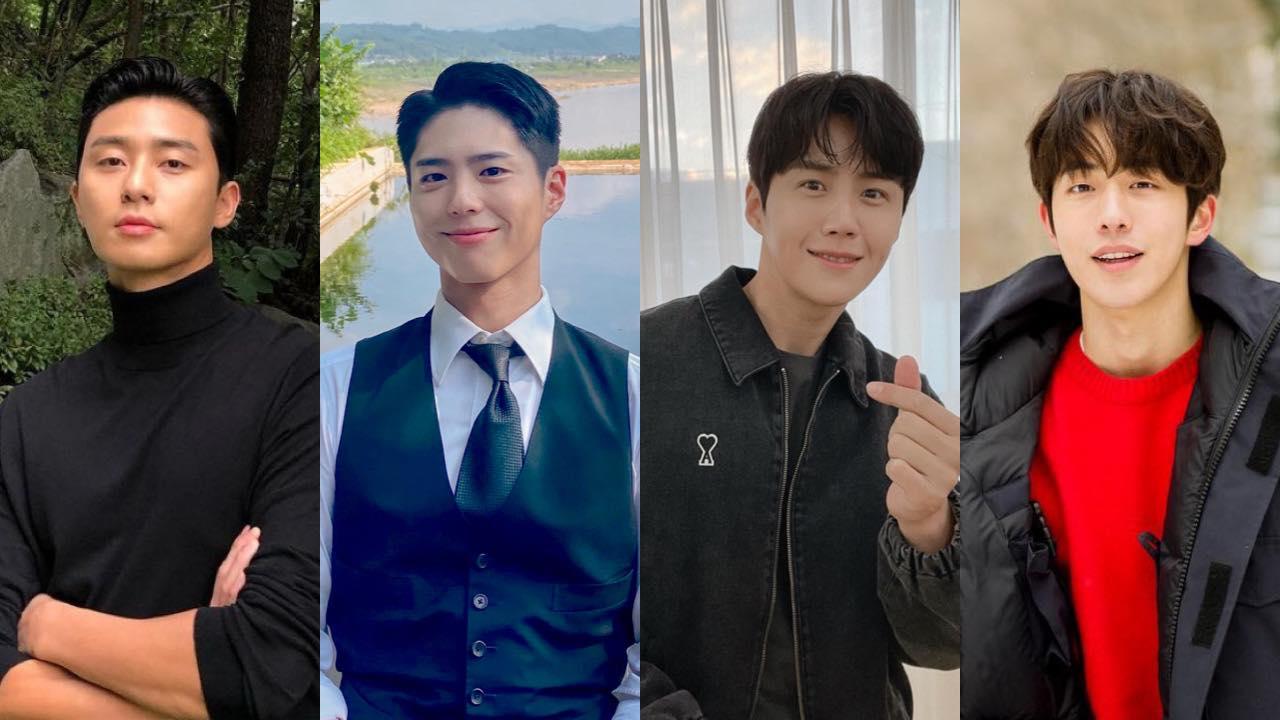 Let's be honest: It's pretty hard to get excited about Valentine's Day if you're single and not loving it.
The same thing goes for those who just had their hearts broken or are currently trying to get out of a toxic relationship.
Lucky for us in 2021, streaming sites are filled with beautifully-written Korean dramas with characters who always manage to be there for their significant other, listen to their problems and assure them that everything is going to be fine.
Here are just some examples of these K-drama "good boys" you can meet on Netflix:
1. Han Ji-pyeong from "Start Up"
Han Ji-pyeong from "Start Up" is the type of guy even your grandmother will love.
Kim Seon-ho plays a smart and straightforward business executive who secretly has a heart of gold. He's the infamous "Good Boy" that sparked an intense online debate on whether who the main character, Seo Dal-mi (Bae Suzy), should end up with.
2. Sa Hye-jun from "Record of Youth"
In "Record of Youth," Park Bo-gum plays an aspiring model and actor named Sa Hye-jun.
His pure-hearted character, who falls in love with a hardworking fan named Ahn Jeong-ha (Park So-dam), sticks to a solid mindset and a family-oriented code of ethics despite his difficult situation and the harsh industry he works in.
3. Ki Seon-gyeom from "Run On"
"Run On" tells the story of a hardworking subtitle translator named Oh Mi-joo (Shin Se Kyung).
She meets a former track star named Ki Seon-gyeom (Im Si-wan) who appears to be socially awkward at first but is really charming, caring and does not hesitate to show Mi-Joo his true feelings.
4. Nam Do-san from "Start-Up"
Nam Do-san, played by the one and only Nam Joo-hyuk, is the other "good boy" you'll fall in love with on "Start Up."
He might seem awkward and nerdy, but he makes up for it by doing his best to help Seo Dal-mi (Bae Suzy) as both her software engineer and potential prince charming.
5. Moon Gang-tae from "It's Okay to Not Be Okay"
Kim Soo-hyun plays a caretaker at a psychiatric ward named Moon Gang-tae.
Thoughtful and empathetic, he takes good care of his older brother with autism while carefully navigating his feelings for Ko Mun-yeong (Seo Yae-ji), an author who suffers from antisocial personality disorder.
6. Cha Eun-ho from "Romance Is a Bonus Book"
In "Romance is a Bonus Book," Lee Jong-suk plays an accomplished writer and editor in love with his long-time friend Kang Dan-i (Lee Na-young).
When Dan-i hits rock bottom following her divorce and eviction, Eun-ho acts as her biggest cheerleader and supports her as tries to rebuild her life.
7. Yoon Ji-hoo from "Boys Over Flowers"
How about a throwback?
Apart from the handsome Gu Junp-yo (Lee Min-ho), let's not forget that Geum Jan-di (Koo Hye-sun) also fell in love with another F4 member: The helpful and angelic Yoon Ji-hoo played by Kim Hyun-joong.
8. Kang Shin-woo from "You Are Beautiful"
"You Are Beautiful" (2009) is about an aspiring nun (Park Shin-hye) who suddenly has to live her twin brother's life as part of an all-male rock band.
When her band-slash-housemates give her a hard time, the handsome and gentle bassist Kang Shin-woo (Jung Yong-hwa) often swoops in to help.
9. Park Sae-ro-yi from "Itaewon Class"
Park Sae-ro-yi, played by one of our favorite oppas Park Seo-jun, is an admirably principled heartthrob.
The world hasn't been kind to him, but he doesn't seek revenge. He also gives marginalized people a second chance.
10. Hong In-pyo in "The School Nurse Files"
Due to her special ability to see jelly-like monsters, school nurse Ahn Eun-young (Jung Yu-mi) is tasked to protect her students from dangerous creatures roaming the campus.
However, even a bad-ass monster-slayer like nurse Eun-young needs someone to watch her back and act as her "personal charger," which happens to be school teacher Hong In-pyo's (Nam Joo-hyuk) special skill. – RC, GMA News