Filtered By: Lifestyle
Lifestyle
Song Joong-ki learned Italian for his mafia consigliere role on 'Vincenzo'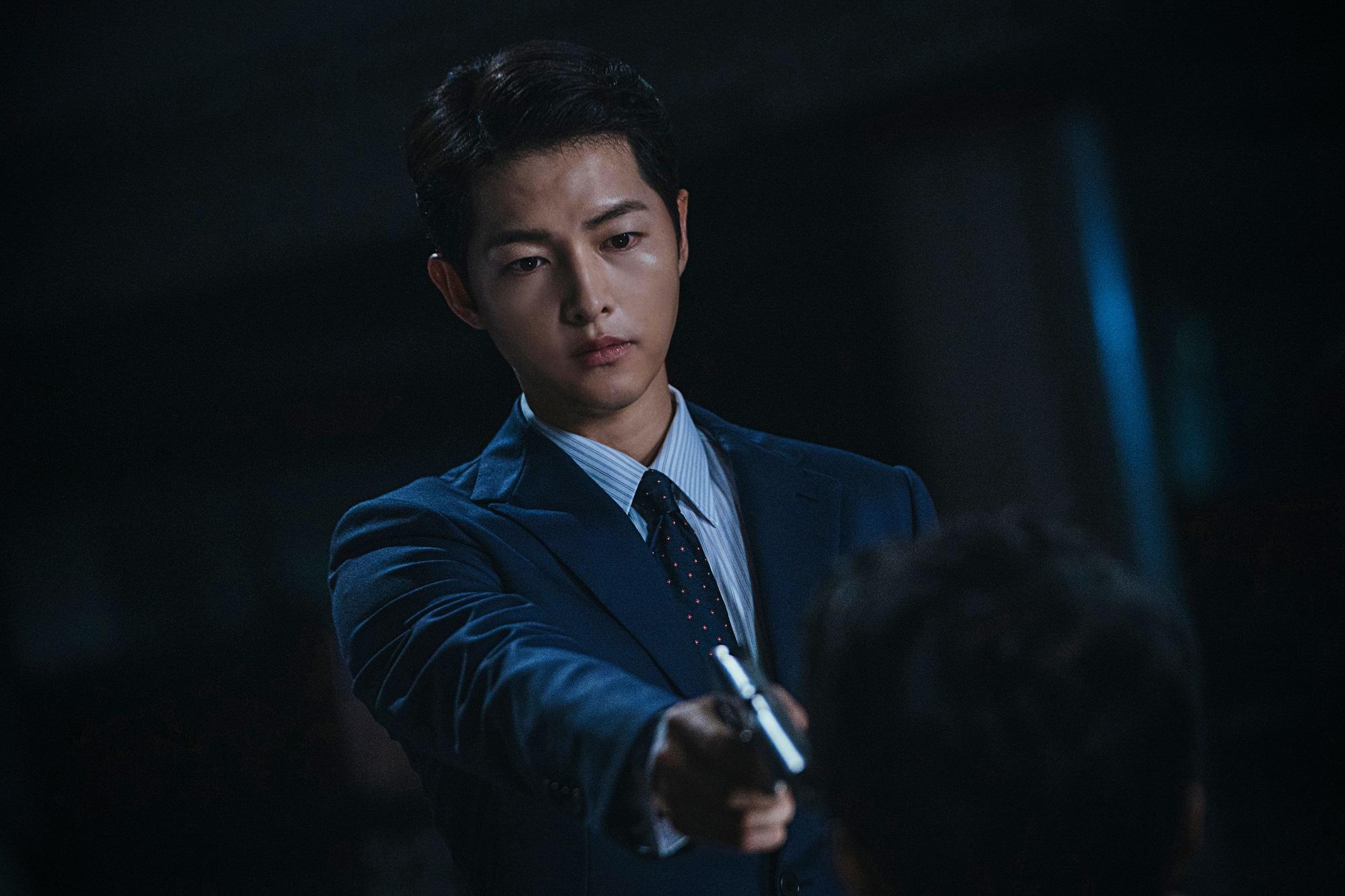 Who's excited to hear Song Joong-ki's sexy Italian?
Song Joong-ki revealed that he learned the language for his role as an Italian lawyer and mafia consigliere on the upcoming Netflix series "Vincenzo."
In a roundtable interview with the press, he said their director Kim Hee-won wanted to portray "the difference that arises as he comes to Korea and meets, as we say, the typical Korean people."
Song Joong-ki said that for them to be able to express that "otherness and that difference between the two, there are many scenes and elements where we try to incorporate something that's uniquely Italian."
He said one and "obviously the easiest way to do that is through language, so I have worked very hard along with an Italian tutor and yes I have studied Italian."
At a separate press conference, Joong-ki admitted that Italian "is a very difficult language."
"I thought it would be easy since I learned Spanish for the film 'Bogotá' and I thought they would be somewhat similar. However, they're very different languages," he said.
The actor also shared that although he was playing a character who is a lawyer by profession, he tried to "focus more on the person that he is, the sentiments that he has, and his emotional background."
"He's a character that lived in Italy all his life and he comes to Korea which is his mother's homeland and there is a sense of loneliness, solace, and concept of otherness that exist in his character as he looks in himself against all of the other people that he meets upon his arrival in Korea," he said.
Joong-ki said this was what he tried to focus on in portraying Vincenzo, more than the character being a lawyer.
Also present at the interview were his co-stars Jeon Yeo-been and Ok Taecyeon.
"Vincenzo" follows the story of Vincenzo Cassano, the charismatic anti-hero who works as a lawyer for an Italian mafia. He ends up traveling to Korea to execute villainous tactics to take down enemies.
Hong Cha-young (Jeon Yeo-been) will join forces with him to fight the nefarious Babel group, and the two will face plenty of trouble as Vincenzo points his gun at someone.
"Vincenzo" premieres on Netflix Feb. 20 at 10 p.m., with new episodes every Saturday and Sunday. – RC, GMA News