Filtered By: Lifestyle
Lifestyle
Ben&Ben releases much anticipated 2nd album 'Pebble House, Vol. 1: Kuwaderno'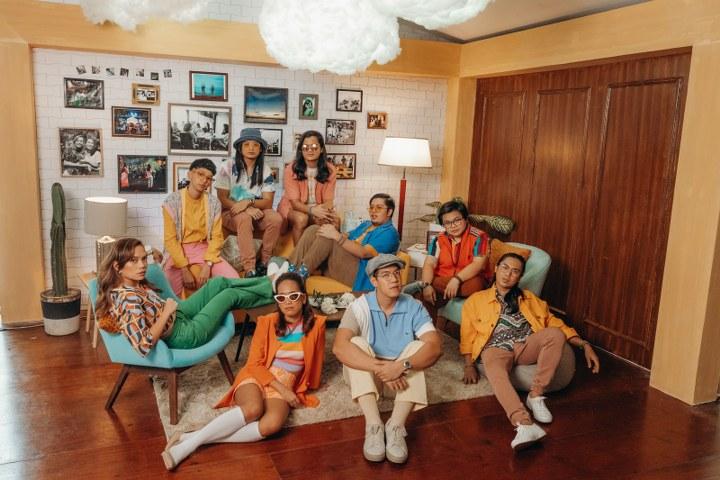 Ben&Ben finally released on Sunday their highly anticipated sophomore album "Pebble House, Vol. 1: Kuwaderno."
Their new 13-track album, which follows their debut release "Limasawa Street," features all-Filipino songs that speak about themes and emotions close to the heart.
During a press conference on Friday, the nine-member band shared that the songs on the new album were like a "collective journal" of "thoughts, feelings and memories" they had for the whole year.
The band's vocalist Miguel Benjamin Guico said the first few tracks in their album were "very playful" and "evoke emotion that comes with exploring freshness" because these summed up how they were before the pandemic and the first few months when all the members moved in together.
The other songs, however, tackle deeper and heavier themes such as moving on from a lost love, the feeling of suffocation, the power of a woman, and our Filipino identity.
Comparing their new album to their first, percussionist Andrew de Pano said, "The biggest difference is the weight of the themes we chose to tackle here, the depth of the tackled said themes. And when our listeners get to hear all of these songs they feel like these songs likewise accompany them sa pinagdadadaanan nila (in what they are going through)."
Like what the band has teased in the weeks prior to their album release, "Pebble House Vol. 1: Kuwaderno" also features songs in collaboration with renowned Filipino artists such as "Swimming Pool" (Feat. Chito Miranda), "Pasalubong" (Feat. Moira Dela Torre), "Lunod" (Feat. Zild and Juan Karlos), "Sabel" (Feat. KZ Tandingan), "Kapangyarihan" (Feat. SB19), and "Sugat" (Feat. Munimuni).
Their second album, released under Sony Music, can now be streamed in digital music platforms. – RC, GMA News