Filtered By: Lifestyle
Lifestyle
Dr. Hook makes debut in 'Voltes V: Legacy,' Dr. Smith bids goodbye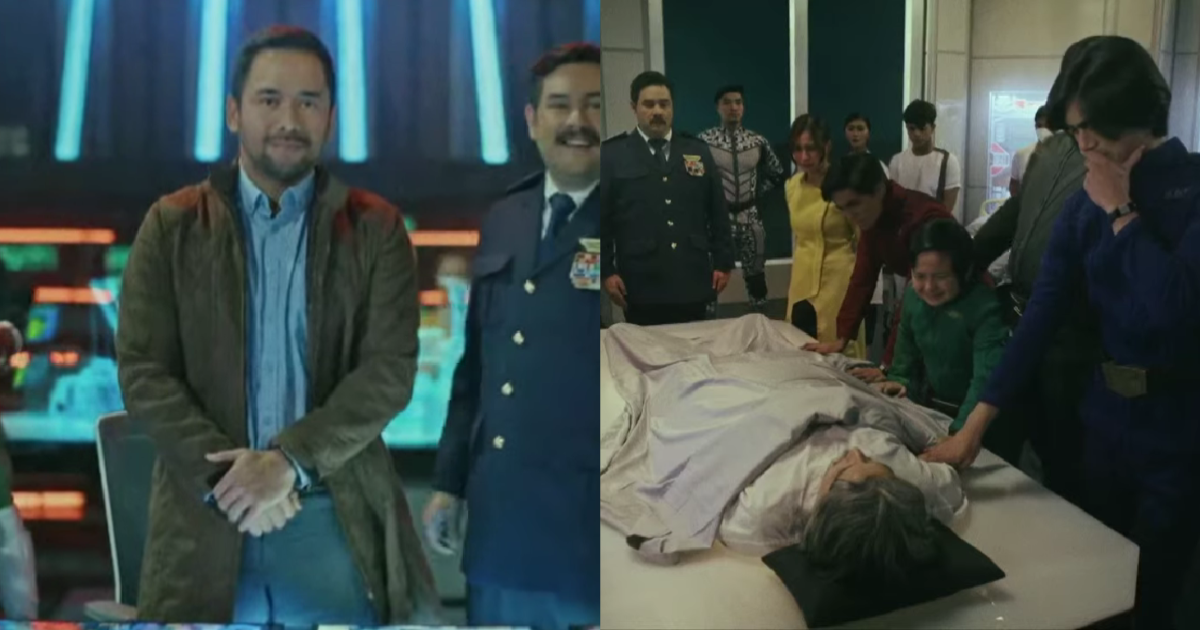 Neil Ryan Sese has finally made his debut as Dr. Hook in "Voltes V: Legacy!"
On Thursday's episode, Camp Big Falcon is under attack by Boazanian forces after the infiltration of Prince Zardoz's humanoid spy, who pretended to be Ned Armstrong.
The camp is in danger because its barrier won't activate due to all the damage they have taken.
The engineering department estimates that repairs will take over two hours to activate the barrier, but a savior arrives in their darkest hour: Dr. Hook.
General Oscar Robinson (Gabby Eigenmann) passes command of CBF to the newcomer, who gives the technicians emergency configurations to activate the barrier without making repairs.
Little Jon, who returned to the camp after the Volt Frigate sustained some damage, agreed with his solution when the technicians doubted if it will work.
After implementing the new configurations, CBF's barrier successfully went back online and protected the camp from further assault.
Dr. Hook's arrival, however, comes after the death of Dr. Richard Smith (Albert Martinez) at the hands of the humanoid spy.
The Voltes V team are grieving their loss, as Dr. Smith acted as a father figure for most of them. They give him a final salute after paying respect to his remains.
On Instagram, "Voltes V: Legacy" director Mark Reyes said goodbye to the beloved character and applauded the actor for playing the role so well.
"Sayonara Dr. Richard Hamaguchi Smith... And thank you @albertmartinezph for your awesome portrayal. We salute you," he said.
"It was a pleasure working with you... your passion, your brilliance as director and for mounting such a monumental project... hats of to you... thank for making [me] a part of this legendary project.. cheers!" Albert replied.
"Voltes V: Legacy" airs weekdays on GMA Telebabad at 8 p.m. after "24 Oras." It is also livestreamed on the GMA Network Youtube channel and GMANetwork.com/KapusoStream.
Here's where to watch "Voltes V: Legacy" if you can't watch in real-time or you are out of the country.
—MGP, GMA Integrated News