Filtered By: Lifestyle
Lifestyle
#PINNED: Catch these exclusive 11.11 online deals for 24 hours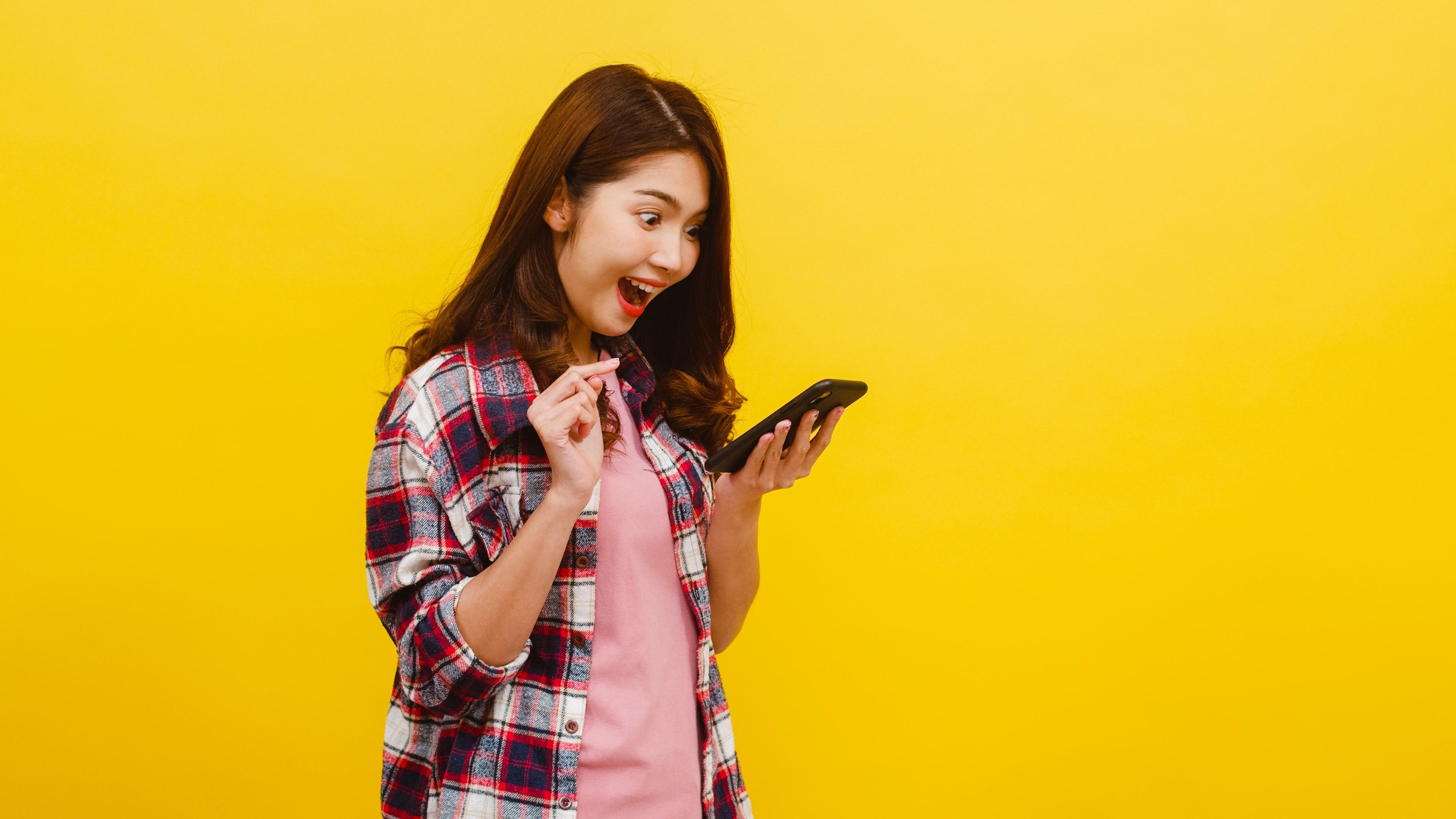 #Pinned makes it easier for young Filipinos to discover meaningful and enriching content and stories that will help them separate music from the noise, wheat from the chaff, and flowers from the weeds.
All our stories are written by young creatives who made it their life mission to know everything there is to know about how fellow young adults can make the most out of their limited down time every day, every week.
---
If there's one thing that might distract us from the usual heavy feeling that we've come to accept as part of our everyday life since the lockdown in March, it has got to be this monthly online sale event that reminds us of the wonders of retail therapy. Despite the delayed gratification part because of, you know, the time it would take for that sweet, sweet product to reach our house.
Well, it's November and what we have now is the biggest online sale event of them all before the Christmas season, 11.11! E-commerce websites and all kinds of brands are pulling out all of the stops to make you part with your hard-earned ayuda money. We've seen the ads (or well, we're targeted by them) that they are running now on our favorite social media platforms and we thought of curating the deals that we think would really fill the existential voids inside our quarter-life crisis hearts, that is, until the next online sale event at 12.12.
Electronics
The legit brands like Apple, Huawei, and DJI are all having massive markdowns on some of their bestsellers for the 11.11 sale.
What we're really excited about are the AirPods 2 and the AirPods Pro. The former would be sold for PHP 6,999 from PHP 9,590 on November 11 while the latter would go for PHP 11,111 from PHP 14,990. We need the noise-cancelling earphones to tune out the world as we work, sue us.
Check out the Apple Store on Lazada to see their 11.11 offerings here.
We're eyeing Huawei's bundles more than the markdowns. For 11.11, Huawei is throwing in a laptop backpack plus their Freebuds 3i (worth PHP 5,990) for every purchase of the MateBook D14. Also, you'll get the Freebuds plus a dope colorful speaker (worth PHP 1,390) for every purchase of the Huawei Watch GT 2 Pro.
For Huawei, you can check out their online store here to see their 11.11 deals.
While it would be a long time before we could even think of travel, we're eyeing the gizmos that we'd want to have with us when that time eventually comes. Enter DJI. We're looking at the massively discounted DJI Osmo Pocket which is now at PHP 13,690 at the official DJI Shopee store. There's also the Osmo Mobile 2 at PHP 2,590 or the newer Osmo Mobile 3 at PHP 5,190. These DJI products would go well with our planned Murakami pilgrimage and backpacking across Europe once travel is safe again.
If you're into vlogging or just making videos, you might want to check out DJI's 11.11 deals here.
Books
Remember the meme that basically says reading and buying books are two vastly different things? That hit us pretty hard. Because, well, you can never have too many books. Buying them, that is. Reading the books that we bought takes a different kind of energy that we sadly lack these days. Nevertheless, we're still going to buy a lot of books this 11.11 because of the cool deals that these online publishers are putting up for this sale.
There are discounted titles on Ateneo University Press' Lazada shop that we couldn't wait to get our hands on like Pasyon and Revolution and An Anarchy of Families. We'd also like to time-travel through these books that are also available on Ateneo University Press' Lazada shop: Colonial Manila 1909-1912: Three Dutch Travel Accounts and A Visit to Manila and Its Environs. Other than the markdown in prices, Ateneo University Press is also offering FREE SHIPPING and 20% cashback with a PHP 199 minimum spend.
Check out Ateneo University Press' Lazada store here.
For 11.11, Adarna House is offering bundle discounts wherein you can buy a bundle of children's books for a marked down price. These books might just be the perfect Christmas gifts for your godchildren or nieces and nephews that are probably needing a kid-friendly escape through books while boarded up inside the house. Check out the details of their bundle discounts here:
This offer is exclusive to the Shopee store of Adarna House. Check them out here.
Ah, Anvil Publishing, our go-to publisher for our history and Filipiniana books. You can get discounts up to 30% on their Shopee store. You can snag Nick Joaquin's critically-acclaimed books like A Question of Heroes and Culture and History there.
Check out Anvil Publishing on Shopee here.
Bags and Footwear
Like what we mentioned above, travelling is not really something that we can do now. That doesn't mean, though, that we also can't dream about it. Or prepare. Check out the marked down bags from The Travel Club on their website here.
You can find a vast selection of bags that you can use flaunt once travel restrictions are lifted. Their marked down items include Herschel and The North Face bags.
For footwear, this might be the right time for you to finally purchase those DM boots that you've been eyeing all year. Dr. Martens is slashing as much as PHP 3,000 from the retail prices of some of their bestsellers like the 1460 boots. Other deals include a bundled Wonder Balsam with the Classics and up to 50% off on some of their other designs.
Check out Dr. Martens' Lazada store here to see their other offerings for 11.11.
You can also check out Traffic Footwear's website for their 11.11 deals. They also have a sweet selection of footwear ranging from leather boots to loafers. For 11.11, Traffic Footwear is offering a 15% off discount on regular-priced Palladium Boots and a 20% off discount plus free socks for their Kartel selections.
Check out all of Traffic Footwear's deals on their website here.
Lastly, for apparel, our trusty Shopee shops for low-cost yet trendy clothes is offering FREE SHIPPING for 11.11. Check out Fashion District here and Fashion Talk here for all your get-up needs.
Food
If all the online shopping got you hungry, then rejoice, for there are also deals for food this 11.11. First is McDonald's, which offers a variety of food deals that are exclusive on its app this November 11. Check them out below:
Download the Mcdo PH app here:
Google Play Store
Apple App Store
Of course, you'd need something healthy and organic to counter all of that tasty yet nutrition-deficient fastfood. This is where OurGanics MNL enter. This online store at Shopee offers a variety of nutritious and natural options that help promote personal and planetary wellness. All of their products are organic and homegrown as well. For 11.11, OurGanics MNL is offering FREE SHIPPING with a minimum spend of PHP 199 and 20% cashback.
You can check out Ourganics MNL on Shopee here.
*VOUCHER ALERT*
For those who do not have an account on Lazada yet, this is the perfect time for you to create one. Lazada, in partnership with GMA Network, is offering a PHP 111 discount voucher for first-time customers.
With a minimum spend of PHP 500, you'll get a PHP 111 discount if you're a new customer. Just keep in mind that this voucher can only be used on November 11, 2020. Also, this is not applicable to digital items.
While we're not going to stop you from spending your money however you see fit, it's your money after all (that is, unless you're a thieving government official living off corruption money), we're not really sure about doing big purchases in the time of a pandemic. Yes, things will get better eventually but we don't know when will that time be. Having a safety net, an emergency fund or savings to tap into when the proverbial four-letter word hits the fan might be a more important endeavor than getting those dope noise-cancelling earphones or that fitness smartwatch that would look so, so good on your wrist.