Filtered By: Lifestyle
Lifestyle
30 minutes with the most photographed Ivatan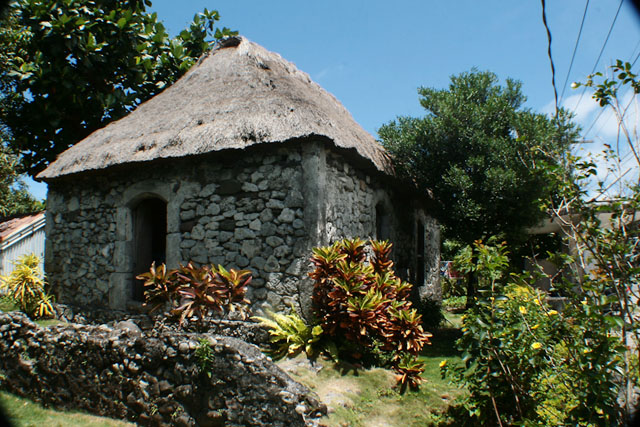 The House of Dakay is the oldest structure in Batanes.
It was 11:20 a.m. that Sunday, and the sun kept reminding us it's summer. An old lady sat near the door of a stone house, and looked at two photographers and a tour guide standing outside her home.
"Pwede kaya pumasok? Mukha siyang galit," I asked Noel, our tour guide.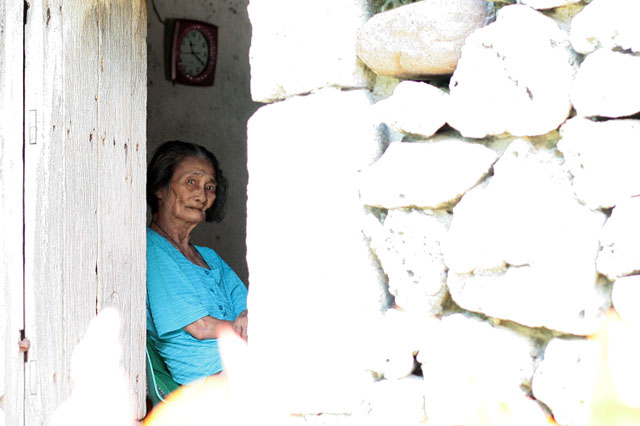 Florestida Estrella, 85, is on a constant lookout for visitors to her home.
After getting a nod, we slowly approached the home's owner and asked if we can take a look inside. Then her blank face showed a smile.
"Pasok po kayo. Huwag na po kayo magtanggal ng sapatos ninyo. Ayos lang," she told her surprise guests.
But we had to ask, "Hindi ho ba kami nakakaabala?"
"Ganiyan naman talaga araw-araw," she said.
We left our footwear outside the door and stepped barefoot on the cold wooden floor since we didn't want to bring dirt inside. Besides, her home was no ordinary one: it's the oldest and perhaps most photographed structure in Batanes.
The owner, also known as Lola Ida, is also believed to be the most photographed Ivatan in Ivana.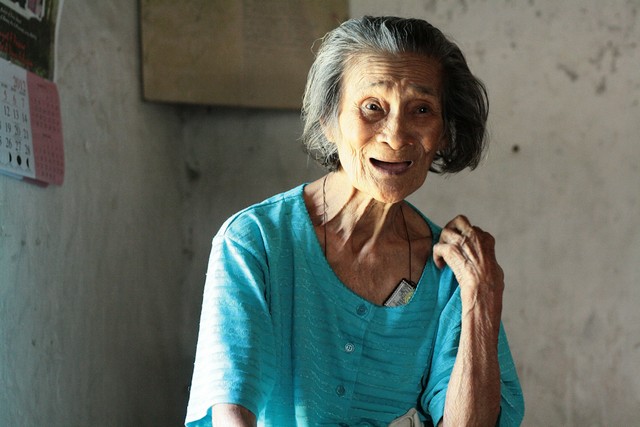 Lola Ida, who moved to Batanes from Negros Occidental in 1935, is the most photographed Ivatan.
"Bakit ba nila ako gustung-gustong kunan ng litrato? Matanda na ako eh," she joked as we settled inside. "(Laging tinatanong) kung kailan ipinatindig itong bahay. Sabi ko, 'Di ko alam. Mas matanda sa akin ito!'"
Built in 1887 by Lola Ida's grandfather, Jose Dacay, the House of Dakay was one of the five surviving structures in the 1918 earthquake. It's the last one still standing today.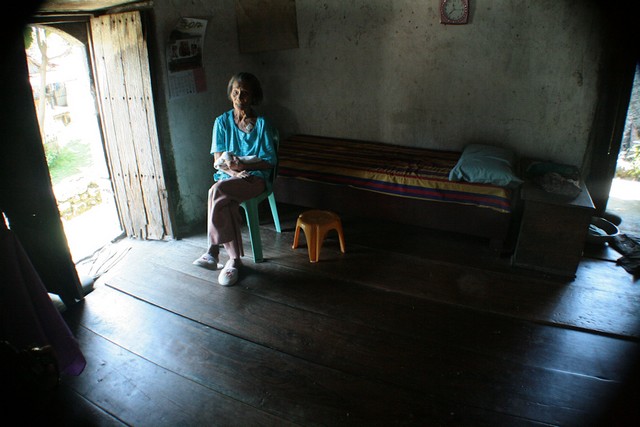 Lola Ida lives alone in the 125-year-old house.
"Ako lang mag-isa dito," she told us. "Itong kama, bigay ito sa akin pero hindi ko ito magamit."
"Bakit ho?" we asked.
"
Malambot eh. 'Yung kutson mainit sa likod
," she said, before pointing to an old bed at the other side of the room. "
Iyan, mas komportable sa likod
."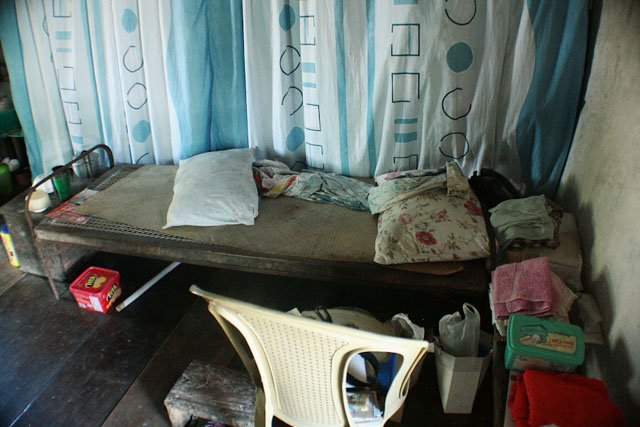 Lola Ida finds comfort in this old bed. She claims that the softer bed given to her was too hot for her preference.
The 85-year-old house owner, who transferred to Batanes from Silay, Negros Occidental in 1935, was in a good mood that day. She gets visitors every day, though some would get to her nerves.
"Kailangan sana, (magsabi ng) 'Tao po.' Ayun sana. Pero hindi. Punta na lang sila dito," said Lola Ida about some tourists' and guides' lack of courtesy. "Nagugulat ako minsan. 'Ano kayo, aso? Umayos kayo diyan, nagagalit 'yung matanda.'"
Although it was near noontime, the house was remarkably cool inside that we forgot about the sun.
"'Malamig pala dito 'yung loob,' sabi nila," shared Lola Ida. "Sabi ko naman, 'Paano kasi, may air conditioning itong bahay ko.'"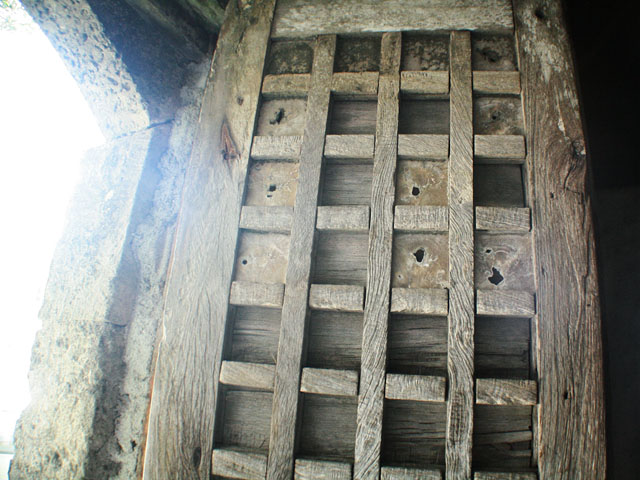 Capiz shells: a Spanish influence on the native Ivatan structure.
Old Ivatan houses are made of volcanic rocks, coral fossils, and cogon roofs. Instead of cement, locals use limestone as mortar.
"Limestone kasi hindi kasindikit ng cement, kaya tumatagos 'yung hangin," explained our tour guide.
In between laughs and tales, she would pause and look outside to check if someone else is coming in. Ten minutes before the clock struck 12 noon, a couple of tourists showed up in front of her house, and we knew it was our time to leave.
"Ayos lang, dito muna kayo kung gusto ninyo. Hayaan niyo muna sila," she told our group, but we had a schedule to keep. So we left Lola Ida with her new guests who came in with sandals as we rode off to discover more about Batanes. –KG, GMA News Disclosure: The author's trip was sponsored by the Batanes Cultural Travel Agency