Filtered By: Lifestyle
Lifestyle
Going on a pilgrimage? Pack light, be on time, and other rules to follow
Making a pilgrimage to another country used to be a dangerous thing. One leaves the safety and security of home to travel for an unknown period. The journey is difficult, and there is plenty of uncertainty along the road.
Centuries ago, going on a pilgrimage meant risking your life. There was a big chance you wouldn't even get to your destination, since thieves were likely to attack pilgrims to steal their possessions.
Things are quite different now. Going on a pilgrimage is not as dangerous, and in many ways, it resembles a vacation. You take time off from work and visit new places, taste new food and buy souvenirs to bring back home.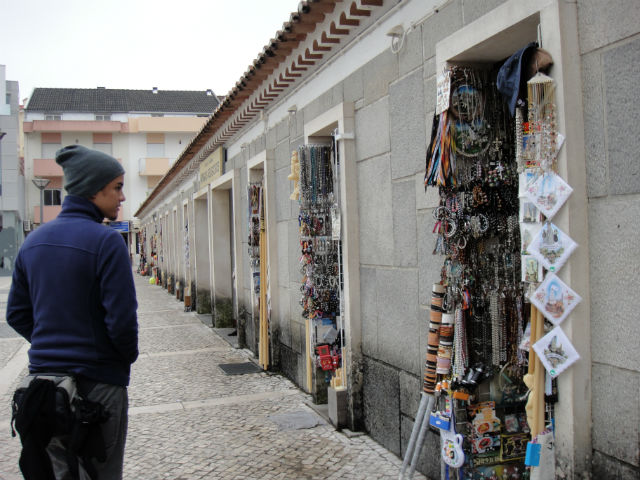 When there's free time, pilgrims can shop for pasalubong, too.
Of course, the journey is not only physical but spiritual. The idea is to get rid of all the distractions, and devote yourself to the pilgrimage, whatever your purpose may be.
People go on pilgrimages for different reasons. Often, the journey is religious, as in ancient quests to seek wisdom from oracles, or the Islamic tradition of visiting Mecca. Some pilgrims have no specific reasons, but go on the journey simple to meditate.
Today, many pilgrims travel in groups. There are guides, and everything is planned, from how to get there, where to stay, and what to do. All the prayers and songs are in a handbook, and everything is arranged down to the last detail.
Pilgrimages can cost very little, like the
Way of St. James
in Europe, which most pilgrims follow on foot. But they can also cost quite a lot, and because of this, a group of pilgrims isn't likely to include young people who can't afford to spend so much.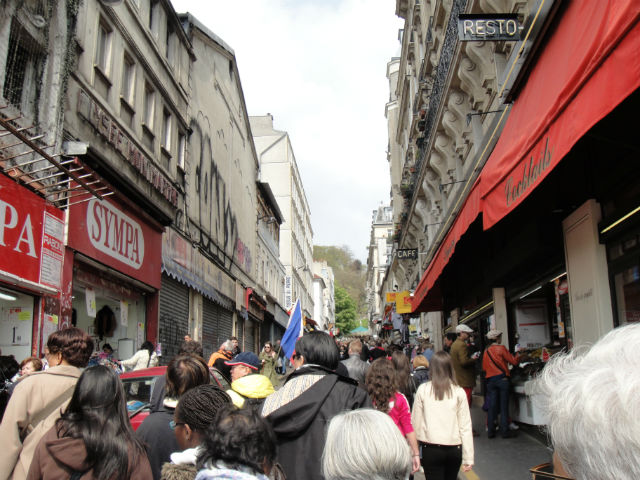 When traveling with a group, don't wander off without letting your leader know.
A Marian pilgrimage in Europe
We were fortunate to join a Marian pilgrimage in Europe last summer, which was organized by Executive Resources Inc. As we discovered, pilgrims today are quite comfortable, with hotel accommodations, breakfast buffets, and shopping breaks.
"We're going to pray," our guide Millard Villaverde would say when asked what the group would be doing in Europe. "Ang sosyal niyo naman, magdadasal lang pupunta pa ng Europe!" would be the understandable response.
Of course, it's entirely possible to read about the different churches and the lives of saints, and to pray the prescribed prayers. It seems like a huge luxury to go all the way to Europe to learn about the messages of the Virgin Mary, but like anything else, it is different when you experience it firsthand. Whether or not you believe in apparitions, when you are in a sacred place you can sense its significance. As our pilgrimage chaplain Fr. Melvin Castro emphasized, the focus should not be on the miracle, but on the message.
The thing about going on a pilgrimage is it's easy to forget that you're not there to see the sights, or to go shopping. Our guide would often say, "We are pilgrims, not tourists."
Pack light, be on time
Like tourists, pilgrims follow travel tips like packing light and being on time. It's also important for pilgrims to prepare. Spontaneity is not recommended, but flexibility is. The schedule is usually well-organized, but if there are any changes, pilgrims must be able to adjust.
Although a modern pilgrimage is quite convenient, with a driver, a spacious tour bus, hotel porters, and filling meals, pilgrims don't get to make decisions that tourists can. You can't decide to skip the next item on the itinerary, or stay longer at a place. The food is already chosen for you, and so are your rooms.
Read the itinerary, and read about the places you'll go to. The day is usually packed, and the group moves quickly from one destination to another. Reading in advance will allow you to plan everything you want to accomplish. For instance, if you plan to line up for the baths at Lourdes, you may not have time for lunch, so you may want to eat a heavy breakfast.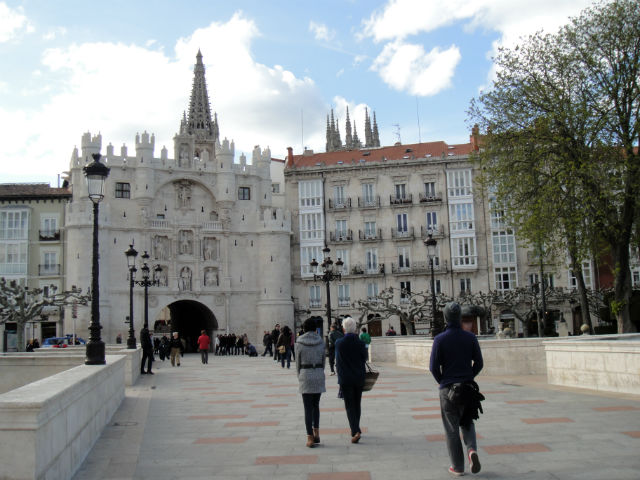 In Spain, the group makes a quick stop at the Plaza de Santa María in Burgos before heading to Salamanca.
Lastly, pilgrims must think about others. Although there are assigned prayer partners, there's no harm in trying to help everyone as much as they can. When pilgrims pray, they pray for others.
Pilgrims are also reminded that whatever they gain from the experience is meant to be shared.
Although it was a Marian pilgrimage, our first stop was not an apparition site, but the birthplace of
Schoenstatt
, an international movement. Schoenstatt was founded in 1914 by Father Joseph Kentenich. With a few students, Kentenich sealed a "covenant of love" with Mary. People from all over the world visit Schoenstatt, which is believed to be a place of grace.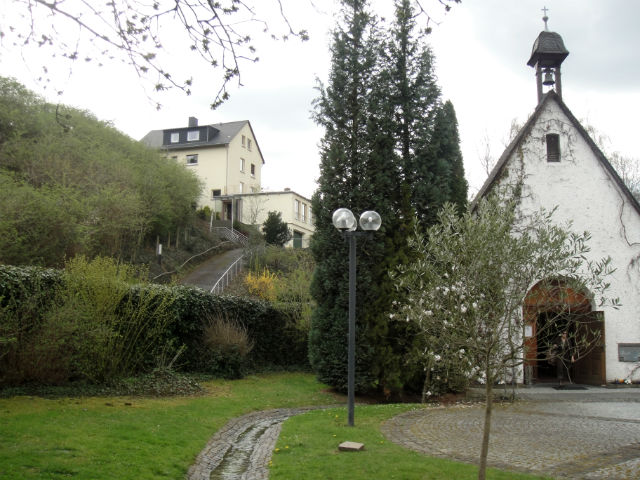 The pilgrimage began at Schoenstatt Original Shrine.
As Sister Maria Julia explained to us, one of the graces the Virgin Mary bestows on pilgrims to Schoenstatt is apostolic fruitfulness. "We are meant to spread this grace to others," she told us as we began our journey. For the next 15 days, we visited apparition sites including
Lourdes in France
, and
Fatima in Portugal
. We spent one day as tourists in Paris, taking pictures beneath the Eiffel Tower and exploring the
city at night
.
For the rest of the pilgrimage, we squeezed in some shopping for pasalubong whenever we could, and slept less so we could see more.
It was definitely a far cry from the way pilgrimages used to be, but every time we would arrive at an apparition site, we could imagine all the pilgrims before us, and how they might have felt the same mixture of wonder and awe to be so far from home, and so close to something sacred. –KG, GMA News