Filtered By: Lifestyle
Lifestyle
Soup No. 5 in Manila cited in CNN's most scenic Chinatowns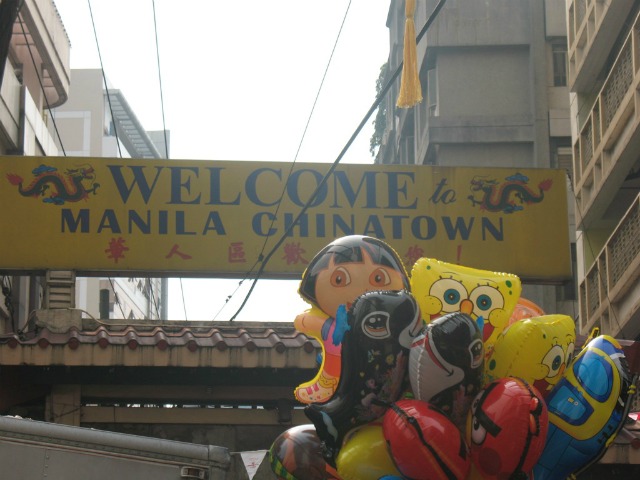 Binondo in Manila, established in 1594, is said to be the world's oldest Chinatown. Sophia Cuevas
Sneer at it all you want, but the "infamous" Soup No. 5 has been cited by an international travel guide as among the notable features of Manila's Chinatown.
Manila's Chinatown district was tagged by Cable News Network's CNNGo as one of the nine most scenic Chinatowns in the world.
It recommended the "infamous Soup No. 5, made from a bulls' testicles," as its
Dish to Order
.
Because of the main ingredient, the dish is believed to be an
aphrodisiac
.
On the other hand, CNNGo also recommended that visitors dine at Café Mezzanine above the Eng Bee Tin Chinese Deli across Binondo Church.
While Eng Bee Tin is famous for its hopia ube and other flavored hopias, CNNGo noted part of the restaurant's income goes to Binondo's fire volunteers.
The Ube Engine, the fire volunteers' iconic machine, is parked beside the Binondo Church.
Other features of Manila's Chinatown that CNNGo cited included the dragon decor in the area.
It also recommended that the best place to start a tour is on Carvajal Street, also known as "Umbrella Alley" due to the umbrellas at the small street stalls.
CNNGo also cited the Big Binondo Food Wok tour run by
Old Manila Walks
, co-owned by tour guide Ivan Man Dy.
"Each participant on the guided walk is given a souvenir Big Binondo Food Wok Map, which lists restaurant and shops, as well as coupons for businesses in the area," it said.
The Binondo Church itself was cited as another feature by CNNGo, which described it as the home of the Santo Cristo de Longos (Crucified Christ).
"In the 16th century, a deaf-mute Chinese supposedly regained the power of speech after finding the image," it said.
Other scenic Chinatowns cited by CNNGo were in:
Havana, Cuba
Kolkata, India
Bangkok, Thailand
Johannesburg, South Africa
Melbourne, Australia
Vancouver, Canada
San Francisco, US
London, UK
–CGL/KG, GMA News