Filtered By: Money
Money
Chinese envoy says only feasibility study on Sangley Airport project canceled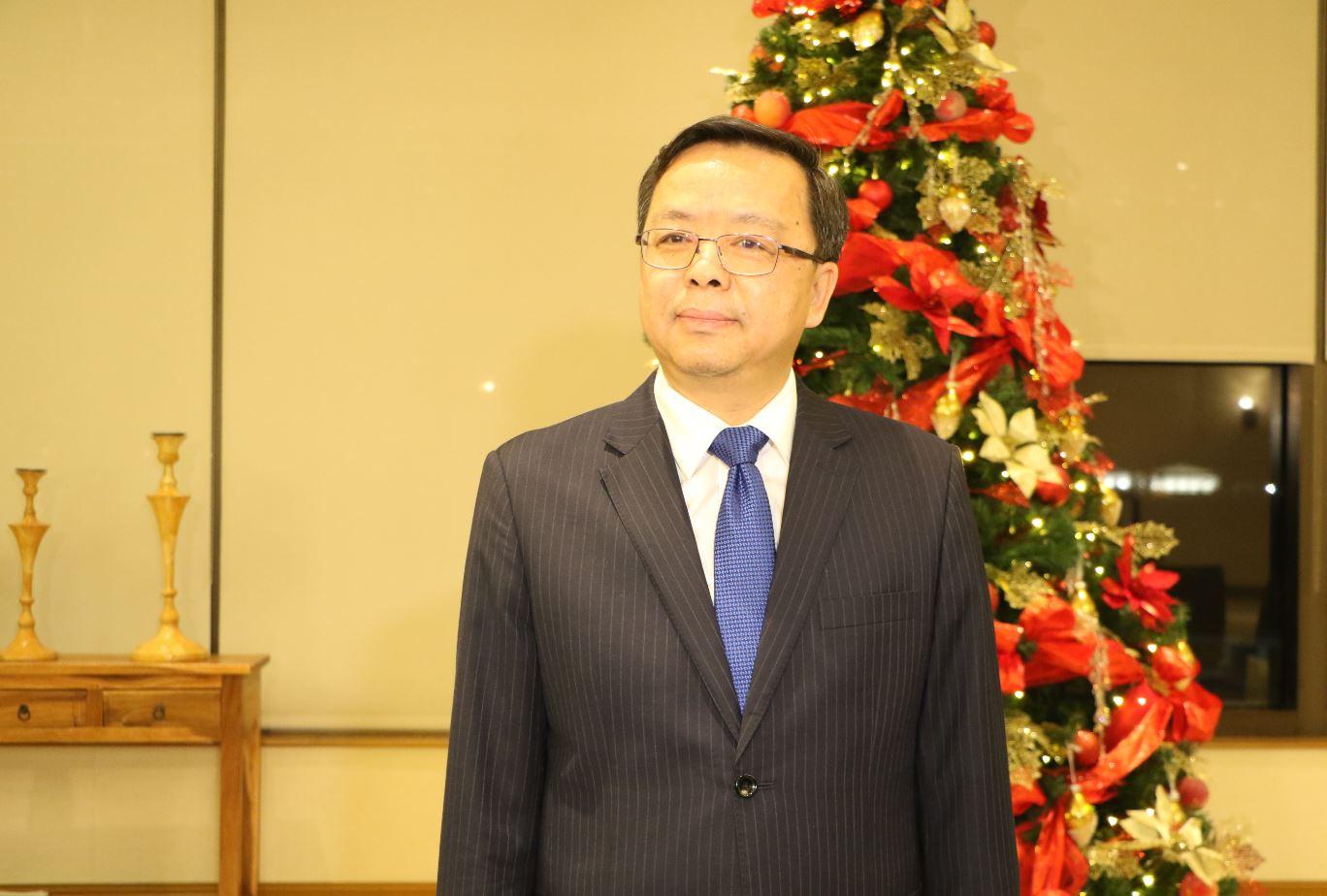 Chinese Ambassador to the Philippines Huang Xilian on Thursday denied that the Cavite provincial government has canceled the award granted to China Communications Construction Co. Ltd. (CCCC) and Lucio Tan's MacroAsia Corp. for the Sangley Point International Airport Project.
Huang issued the remark after Cavite Governor Jonvic Remulla said he has approved a recommendation urging the non-approval of the redevelopment of the former airbase "due to various deficiencies of the submission of requirements to conclude the Joint Venture Agreement."
"I have noticed some reports and speculation on this issue and would like to make some clarifications and share some views with you," Huang said in a statement.
"Firstly, what the Cavite Provincial Government canceled was the feasibility study project of the Sangley Point Airport, not the so-called $10 billion project," he added.
Huang said that based on the agreement of both sides, the winning bidder was supposed to invest $20 million within a certain period of time and that they would conduct a feasibility study of the construction of the project for the Cavite provincial government.
"Due to the impact of the COVID-19, the feasibility study has not been launched yet and is canceled at this stage. Obviously, some reports were not accurate," Huang said.
"Secondly, the feasibility study project between the Cavite provincial government and the joint venture is a pure commercial project and not related to the Central Government of the Philippines or the Chinese Government," he added.
In February 2020, the local government of Cavite awarded the P208.5-billion contract for the phase 1 of the Sangley Point International Airport Project to the consortium of MacroAsia and CCCC.

The envoy also said that China understood the local government's desire to promote large-scale infrastructure projects.
"Thirdly, China understands the desire of the Philippine local government to promote large-scale infrastructure projects. Large-scale infrastructure projects however require big investments and long periods," he said.
He also urged Chinese companies to "take part in the commercially feasible projects in the Philippines."
"And at the same time, we hope that related Philippine local governments will create a favorable business environment for them as well, so as to continue increasing its attractiveness to foreign capital, and strengthen the confidence of Chinese companies who invest in the Philippines," he said.—Joahna Lei Casilao/LDF, GMA News