Filtered By: Money
Money
Century Pacific forays into plant-based meat products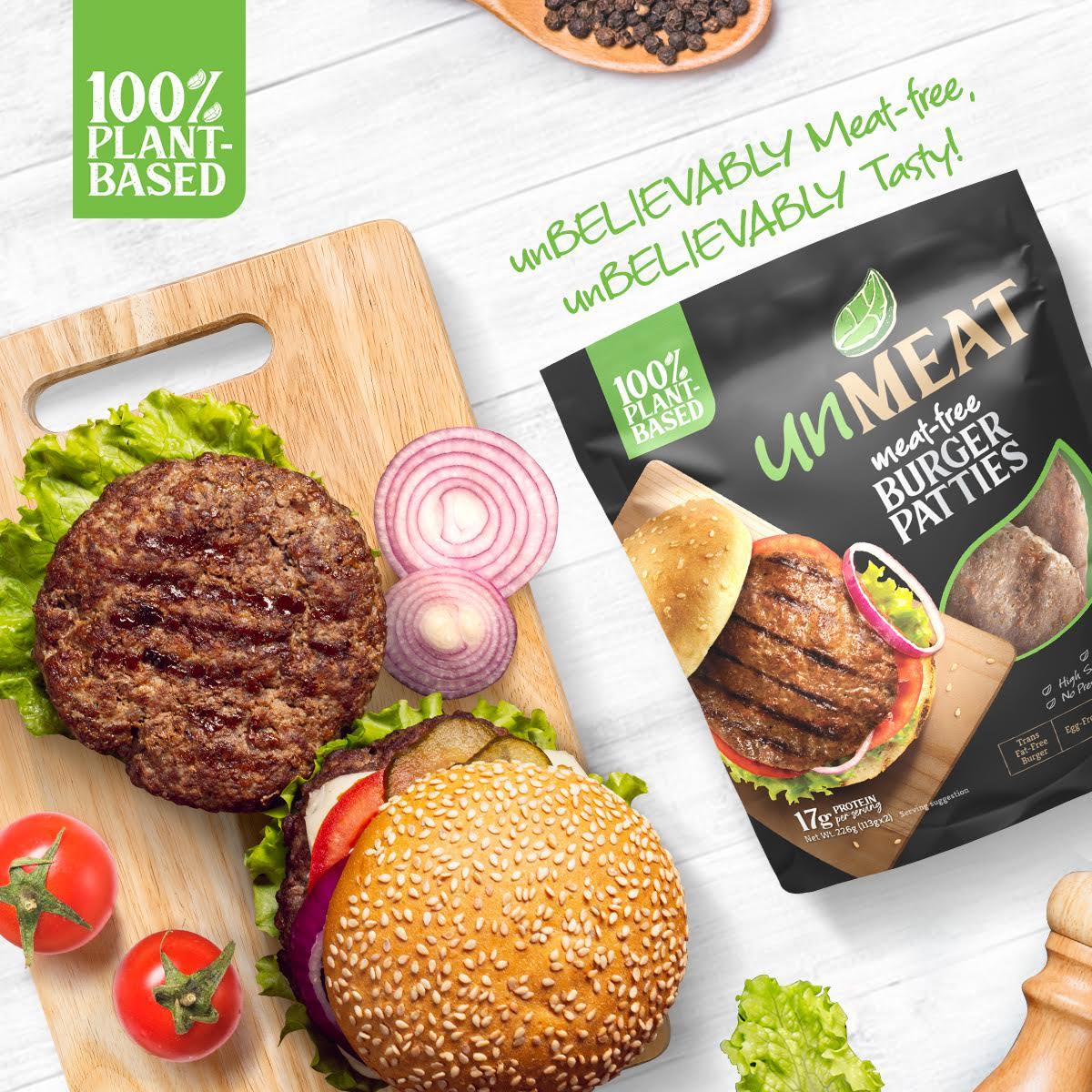 Food canner Century Pacific Food, Inc. is venturing into the rapidly growing global market for plant-based food with the launch of its 100% plant-based meat product, unMEAT.
In a statement, Century Pacific said the launch of its new plant-based range is in response "to the expanding consumer preference for a healthier diet, partly triggered by the pandemic when people aimed to eat healthy to boost their immune system."
The company said the plant-based market is estimated to be valued at $20 billion globally, growing at least 15% annually.
It added that studies show that close to 50% of consumers, especially in developed markets are flexitarians or individuals who increasingly consume plant-based foods while still eating animal products in moderation.
"The unMEAT brand was first introduced in the Philippines through Shakey's Pizza's newest offering, the Good Burger. Since then, it has earned positive reviews for its meat-like look, flavor, and texture," Century Pacific said.
Following its successful initial rollout, the company said it is now making unMEAT available directly to consumers.
The brand is being launched in the Philippines and in international markets such as the US, Singapore, China and the Middle East.
"Century Pacific also aims to take advantage of the rapidly expanding market by riding on its network of customers in 80 countries in both the branded and OEM space," said Century Pacific chairman Christopher Po.
"In the Philippines, plant-based food options are limited—they're usually expensive, not palatable or hard to find. For unMEAT, we use simple ingredients by extracting the nutrients from real food rather than using synthetic ingredients and have found ways to make it more affordable and tastier, while retaining all the health-giving benefits of plant-based food," Po said.
The company said it has partnered with world-renowned companies to help in the development and manufacturing of unMEAT such as Wenger which provided the machinery and equipment for producing high quality, plant-based protein, and with Exter, and Symrise Flavors for creating its meaty texture and flavor.
The unMEAT product line consists of meat-free burger patties, Hungarian sausages, nuggets, and minced meat. All products are great sources of fiber and protein, and are free of cholesterol, trans fat, egg, and dairy.
Amid the rise in commodity prices, unMEAT products are affordably priced from P120 to P135. — Ted Cordero/BM, GMA News