Filtered By: Money
Money
Filipinos can keep mobile numbers while switching networks starting July —telco official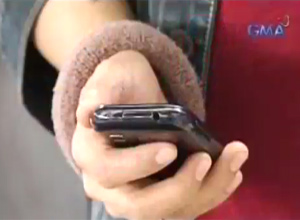 Filipinos can retain their mobile numbers even if they switch between telecommunication service providers by July, two years after the law mandating this was enacted, a telecommunications official said Monday.
In a virtual briefing, Dito Telecommunity Corp. chief administrative officer Adel Tamano said stakeholders are now in the process of finalizing the details of the mobile number portability (MNP) which was signed into law by President Rodrigo Duterte in February 2019.
"We are fixing a few things but likely by July, that would already be available for the public," he told reporters. He was asked for a timeline on the MNP.
The MNP allows mobile network subscribers to retain their numbers for life, despite switching subscription plans or between telecom service providers. Its implementing rules and regulations (IRR) mandate that service providers set up a mechanism for this by July 2019.
Local telcos in December 2019 tapped Florida-heaquartered Syniverse Technologies as the MNP service provider which will serve as the clearinghouse for the three mobile operators to ensure the smooth implementation of number porting services.
The telcos will equally share the capital expenditure for the software, hardware, and other facilities required by Syniverse, but the operating and maintenance costs will first have to be agreed upon.
"It depends on a number of factors. It's really not just us. Again, mobile number portability, that's three players," said Dito's Tamano.
Dito on Monday officially launched its commercial services in select areas in Visayas and Mindanao, with Metro Manila to follow in a few weeks' time.
The Dito consortium is made up of Uy's Udenna Corporation, Udenna's subsidiary Chelsea Logistics Holdings Inc., and Chinese state-owned China Telecommunications Corporation.
Shares in Dito CME Holdings Corp., the holdings company for Dennis Uy's communications media and entertainment businesses, opened Monday at P15.24 apiece, unchanged from last Friday's finish. Shares are down P1.34 or 8.79% to P13.90 apiece as of 12:50 p.m. —KG, GMA News