Filtered By: Money
Money
D&L Industries profits up 35% in Q1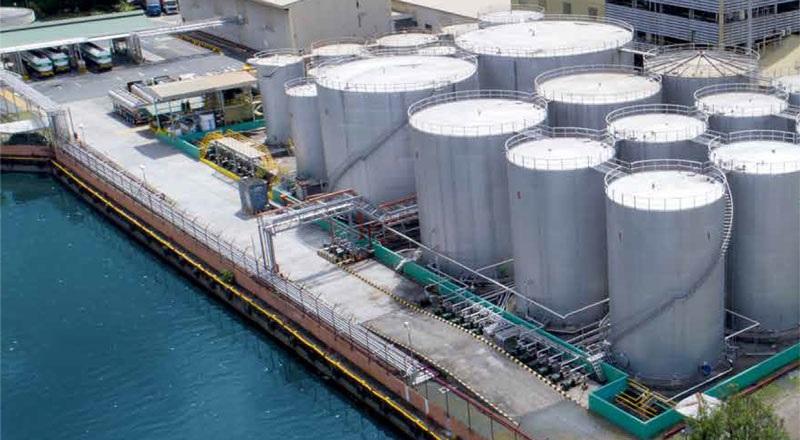 Listed chemicals manufacturer D&L Industries Inc. saw a recovery in the first quarter of 2021 as it booked a double-digit growth in its bottomline.
In a disclosure to the Philippine Stock Exchange on Wednesday, D&L reported a net income of P695 million in the January to March period, up 35% from P515 million in the same period last year.
The company's gross profit grew 18% to P1.169 billion from P993 million year-on-year.
"It's been a year into the pandemic and we find ourselves back into another round of enhanced community quarantine (ECQ) for two weeks and modified enhanced community quarantine (MECQ) after. While the business environment continues to be less than ideal, we also find ourselves, as well as many of our customers, in a much better position operationally to navigate the current situation with minimal business disruption," said D&L president and CEO Alvin Lao.
"Unlike the ECQ/MECQ in 2020, this year's ECQ/MECQ is much less restrictive, as can be seen from the 35% year-on-year growth in the first quarter earnings. With the government's stance to protect public health and with the gradual rolling out of vaccines, we believe that the same trend would likely be observed in the succeeding quarters."
All of D&L's business segments saw a significant recovery during the period with Food Ingredients segment posting a net income of P219 million, up 37% from P160 million.
Its Chemrez segment also saw a 17% growth to P207 million from P177 million las year. Specialty Plastics, meanwhile, grew by 27% to P181 million.
Consumer Products ODM or its aerosols business saw a 35% year-on-year growth to P79 million.
"Notwithstanding an apparent hiccup in the road to recovery, we believe that medium- to long-term business prospects are still intact. Our products generally serve basic industries. From our past experience, after every crisis, when recovery starts, we usually start seeing good growth in the businesses we are in," Lao said.
In addition, D&L said the lower income taxes due to the Corporate Recovery and Tax Incentives for Enterprises (CREATE) Act also boosted the company's bottomline for the quarter by P32 million.
The effective tax rate in the first quarter of 2021 stood at 18% versus 24% in the same period in 2020.
D&L added that it remains committed to its Batangas expansion and construction is in full swing.
The company has so far spent about P4.5 billion for the project. Remaining capital expenditure to be spent this year and in the early months of 2022 stands at about P3.5 billion.
The company is also planning to do a maiden bond offering to fund the remaining capex for this expansion.
The said facility will mainly cater to D&L's growing export businesses in the food and oleochemicals segments. It will add the capability to manufacture downstream packaging, thus allowing the company to capture a bigger part of the production chain. —KBK, GMA News