Filtered By: Money
Money
ICTSI foundation: Mega vaccination site to be built on vacant Nayong Pilipino portion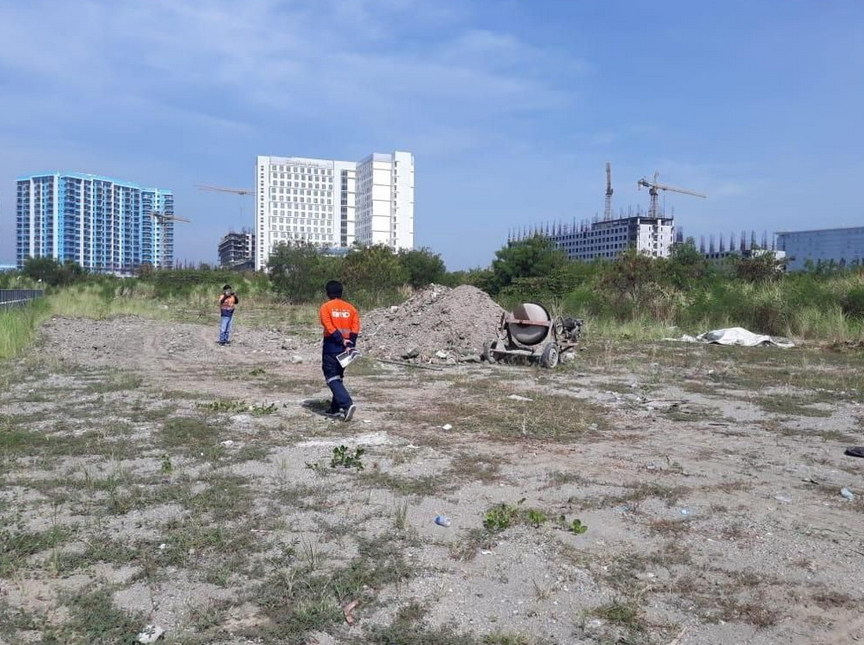 The ICTSI Foundation on Wednesday defended its proposal to put up a mega vaccination center at the Nayong Pilipino site, saying that it will use a vacant portion and not an urban forest as critics claimed.
In a statement, the ICTSI Foundation said the proposed site was on a vacant portion of the Nayong Pilipino property on New Seaside Road at the Entertainment City in Paranaque.
"Contrary to previous reports, the proposed site is actually a deserted, uninhabited, and vacant area and not an urban forest as erroneously claimed," the foundation said.
"It must be remembered that the entire Entertainment City sits on reclaimed land and unused portions of it, along with the Nayong Pilipino property, have limited vegetation including non-endemic trees," it added.
The envisioned mega vaccination center will be designed by Architect Felino "Jun" Palafox with services waived, with a capacity to vaccinate as much as 12,000 people a day or 300,000 monthly.
The Nayong Pilipino Foundation (NPF) earlier expressed concerns over the proposed vaccination center, as it said the area was not a vacant lot but is home to an urban forest that hosts a variety of wildlife.
The NPF also said that the site will require the cutting of close to 500 trees, and other site works will kill the existing ecosystem in the area.
"Once lost, it could take decades to recover this ecosystem. A mega-vaccination facility that will destroy this ecosystem would be a disaster and a disservice to the residents of Metro Manila who need more green and open spaces," it said.
Vaccine Czar Carlito Galvez Jr. over the weekend called on the board of the NPF to approve the construction of the vaccination site, citing a memorandum from Malacanang.
Executive Secretary Salvador Medialdea last week released a memorandum directing the NPF to "undertake any and all acts necessary to allow the DOH or the NTF to use the NPF property."
The proposed mega vaccination site has already secured the backing of the Malacanang Palace, the National Task Force Against COVID-19, and the Departments of Health (DOH) and Tourism (DOT).
The NPF is a government-owned and -controlled corporation (GOCC) under the Department of Tourism (DOT). It is mandated to promote, encourage, and initiate research and development projects and activities in social sciences, humanities, social and amelioration, and allied fields. —NB, GMA News