Filtered By: Money
Money
Binance interested in partnering with Philippine banks, payment service providers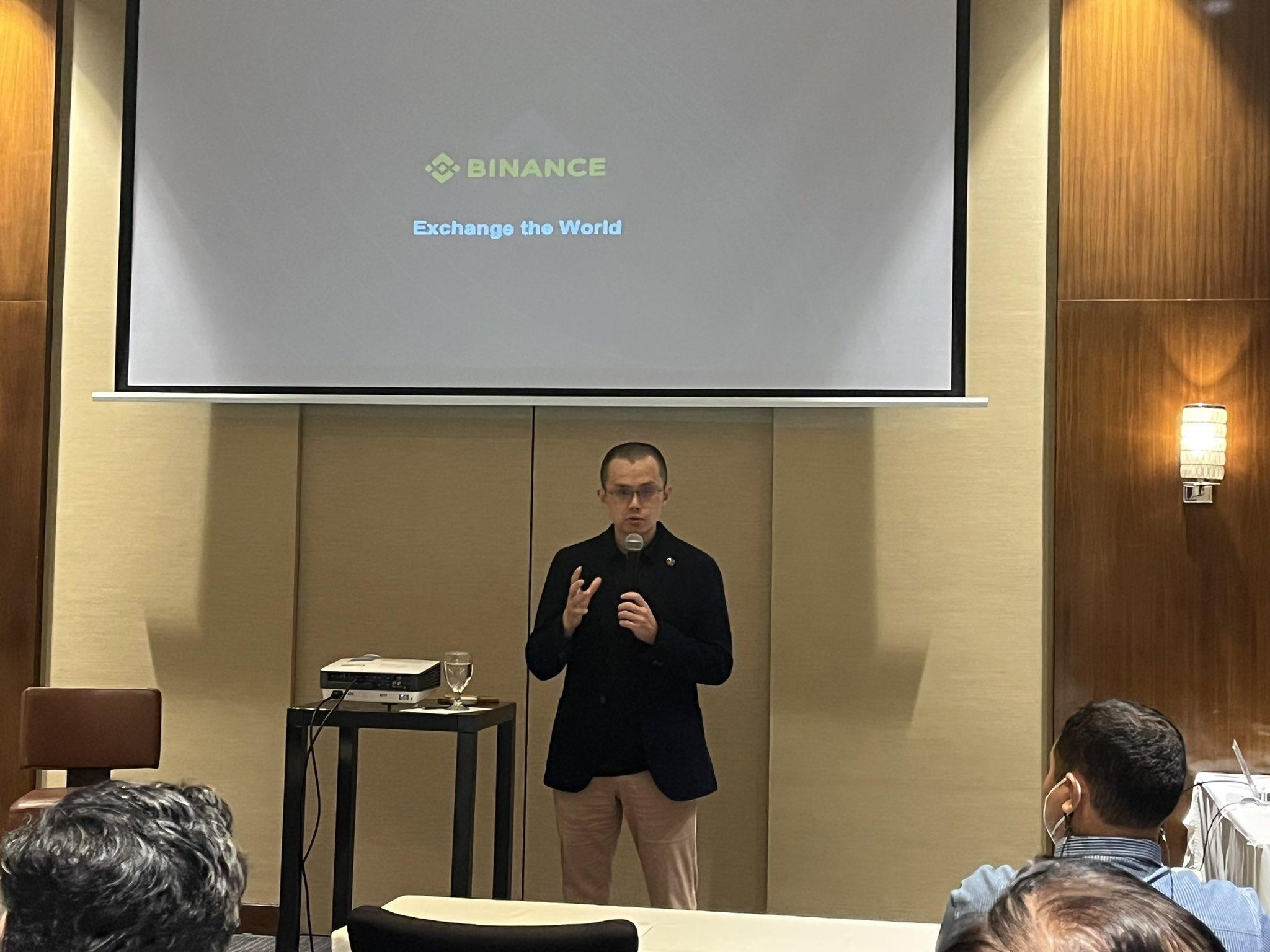 Binance, the world's largest cryptocurrency exchange, is planning to pour in investment in local banks and payment service providers as it eyes providing more localized services in the Philippines.
At a press briefing in Taguig City on Wednesday, Binance founder and CEO Changpeng Zhao said that "the Philippines is very important" for the cryptocurrency platform.
"The Philippines is more advanced in terms of payment services, mobile penetration, smartphone adoption, tech talents and understanding of crypto. All those fronts, the Philippines is ahead," Zhao said.
"We would love to be able to provide more localized services by going into licensing and working closely with regulators here," he said.
Zhao said that Binance is looking to get two licenses from regulators.
"There are at least two licenses that we are interested in. There is VASP (Virtual Asset Service Provider) license, crypto license. There is an EMI (Electronic Money Issuer) license, which is more for traditional services," he said.
Zhao said that with these licenses, Binance is "interested in investing in traditional financial sectors, including payment service providers, banks, etc."
"We want to help bring those businesses into the blockchain world. If we can help a bank to offer crypto services, you know, in a licensed and regulated way, that makes our market bigger. We are looking at all those options. We are actively looking at all those options," he said.
The Binance CEO said he has already met with some Philippine officials to discuss the company's plan to secure the necessary licenses.
"I do expect the progress to be quick. We don't control the timeline, it depends on quite a number of external factors. But based on the speed of things progressing, I usually would expect within months," he said. —VBL, GMA News