Filtered By: Money
Money
Cebu Pacific plans to transition to all-NEO fleet by 2028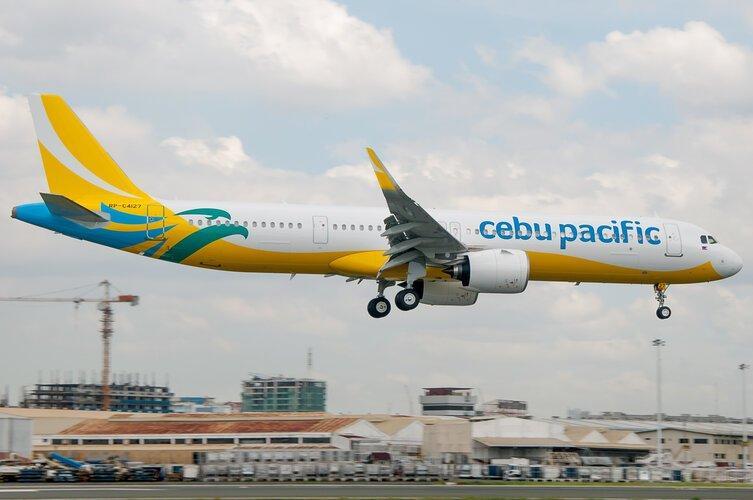 SINGAPORE — Budget carrier Cebu Pacific is planning to fully modernize its fleet by transitioning to more fuel-efficient aircraft as part of its sustainability initiatives.
At a press briefing here, Cebu Pacific chief strategy officer Alex Reyes said the Gokongwei-led carrier would gradually transition to a 100% NEO fleet by 2028.
In particular, Cebu Pacific is planning to end 2022 with a 43% NEO fleet, then by 2023, 59% of its fleet will be NEO aircraft, after which the airline's fleet will be 69% NEO by 2024, 81% by 2025, 91% by 2026, and 97% by 2027.
Airbus' NEO aircraft is known for its 20% increase in fuel efficiency and nearly 50% reduction in noise footprint.
At present, Cebu Pacific's fleet comprises of 22 A320ceo, six A320neo, seven A321ceo, 10 A321neo, six A330ceo, two A330neo, 14 ATR 72-600, six ATR 72-500, and two ATR Freighters.
Reyes said the non-NEO aircraft would be returned since they are on "six-to eight-year leases."
Earlier, the airline said it surpassed its December 2019 level for domestic capacity, as it registered a 109% restoration in the first week of July 2022.
Cebu Pacific also said it had restored 88% of its pre-pandemic capacity. — VBL, GMA News
This story was produced during the Philippine media's visit to Singapore sponsored by Cebu Pacific.