Filtered By: Money
Money
Nestlé Philippines plans to increase local coffee purchases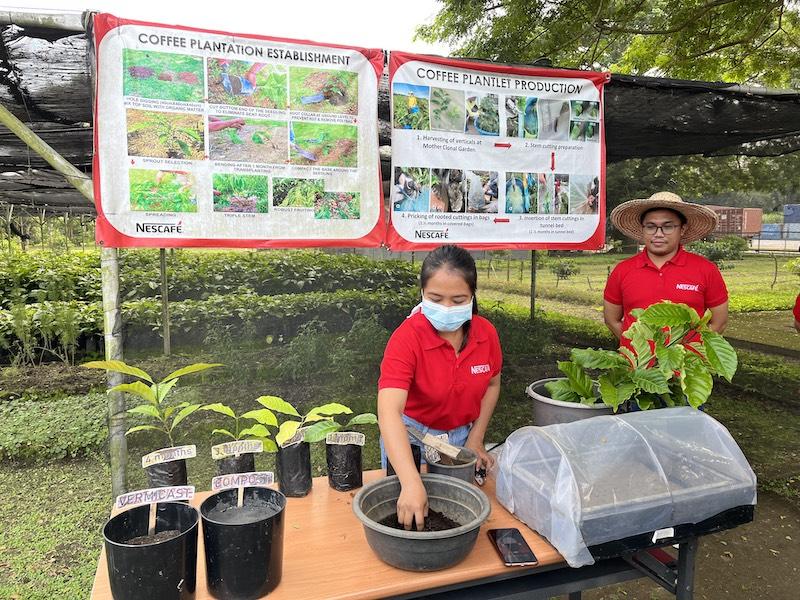 LIPA CITY — Nestlé Philippines plans to increase the amount of Robusta coffee it purchases locally as part of its initiatives to support farmers.
On the sidelines of a tour of Nescafé's farm here, Nestlé Philippines vice president for public affairs Atty. Olive Misa told GMA News Online that the company is planning to increase the share of locally produced coffee in Nescafé's sources of coffee beans for its products.

Nestlé Philippines currently sources 15% of its coffee bean requirements locally, while 85% is imported, according to Misa.

"The realistic target is to increase it to 20% by 2025," she said on Thursday. "Our factories prefer local beans because they're easier to process."

In a media briefer provided by Nestlé Philippines, the company said that it increased its volume purchase of locally-grown coffee in 2021 by 41% in 2021 from 2020 as part of its Nescafé Plan—a long-term program that seeks to boost the supply of local Robusta coffee while helping farmers increase their yields and incomes from coffee farming, in the process uplifting their quality of life.

Citing the Philippine coffee industry roadmap 2022-2025, the company said the coffee sector is looking to increase the yield of dried coffee cherries from 0.8 kilograms per tree to two kilograms per tree by 2025.
The roadmap also seeks to lessen the dependence on importation of coffee beans and coffee products and improve farmers' standard of living through diversified, sustainable farming systems.

For area targets, the industry roadmap aims to increase the total area of coffee production to 146,656 hectares by 2026, up from 118,310 hectares in 2022.
In a separate statement, the Department of Agriculture said it partnered with Nestlé Philippines to boost local coffee production beyond the 15% self-sufficiency level.

Misa said the long-term goal of the company is "to source everything locally." — VBL, GMA News