Filtered By: Money
Money
Pangilinan's Metro Pacific, Israel-based LR Group partner to build P2-billion dairy farm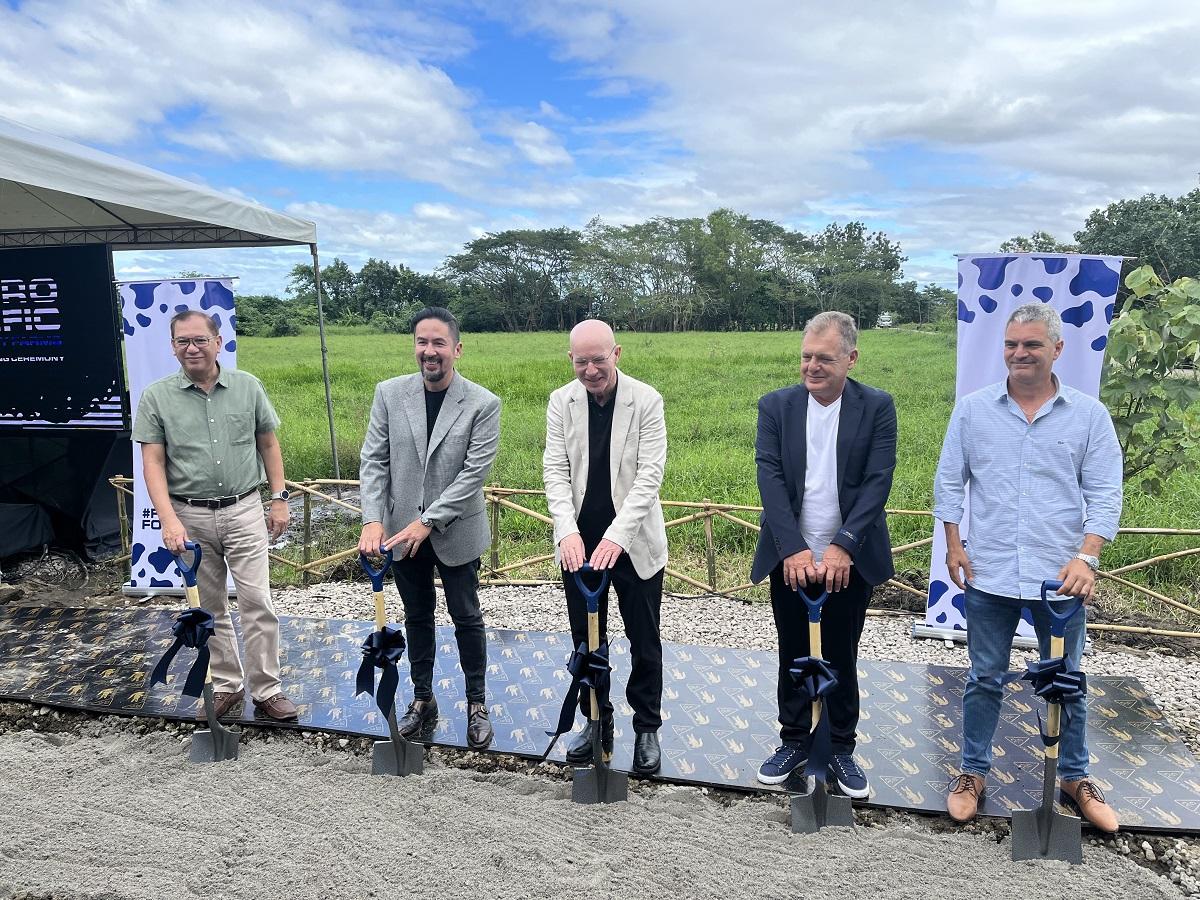 BAY, Laguna — Metro Pacific Agro Ventures Inc. (MPAV), Pangilinan-led infrastructure conglomerate Metro Pacific Investments Corporation's (MPIC) wholly owned subsidiary, is partnering with Israel-based financing firm LR Group Ltd. to expand its dairy business in the country.
MPAV and LR Group inked an investment deal to form a 60-40 joint venture—Metro Pacific Dairy Farms (MPDF), an integrated dairy facility which will have a target production capacity of 6.5 million liters of raw fresh milk per year.
At the dairy facility's groundbreaking ceremony here, MPAV president and CEO Jovy Hernandez said the dairy facility will cost "roughly about P2 billion."
The amount will be financed through a 70-30 debt-to-equity ratio.
"So we're working with local banks for us to be able to do that," Hernandez said, noting that the remaining 30% will be bankrolled by the equity from the 60-40 (in favor of MPAV) partnership between MPAV and LR Group.
The MPAV chief said the MPDF facility will initially have a herd of 1,000 cows, 600 of which will be milking cows.
The construction of the facility will start in 2023, with operations targeted to commence by late 2025 to early 2026.
Hernandez said the new facility will expand MPAV's existing dairy business.
In June, MPIC announced its foray into agri-business through the acquisition of a majority stake in the Carmen's Best Group, known for its ice cream products.
"For sake of comparison, the existing dairy farm which produces Carmen's Best products has about 100 milking cows to date… with a yield of 11.4 liters per cow per day," Hernandez said.
With the new dairy facility, he said the Metro Pacific group aims to reduce the country's dependence on importing milk as the country currently imports 99% of its annual dairy requirements.
"I think, from our perspective, [we're] targeting 25% of the dairy demand to be served locally by us," Hernandez said.
"It is already a very hard objective… most likely this facility might not be enough for us to get to 25%. But as an initial salvo, we're very excited about this project. We're excited to prove that it can be done," he added.
Hernandez said the MPDF facility aims to increase the country's fresh milk yield from eight to 10 liters a day to 30 liters of milk per day.
MPIC's businesses which cover power, toll operations, water, healthcare, rail, and logistics, among others.
Its subsidiaries include Beacon Electric Asset Holdings Inc., through which it owns part of the Manila Electric Company (Meralco), and Beacon PowerGen Holdings Inc.
It also counts subsidiaries Metro Pacific Tollways Corporation (MPTC)., Maynilad Water Holding Company Inc., Metro Pacific Hospital Holdings Inc., Metro Pacific Light Rail Corporation, and MetroPac Logistics Company Inc. — BM, GMA Integrated News