Filtered By: Money
Money
SpaceX says Starlink now available in the Philippines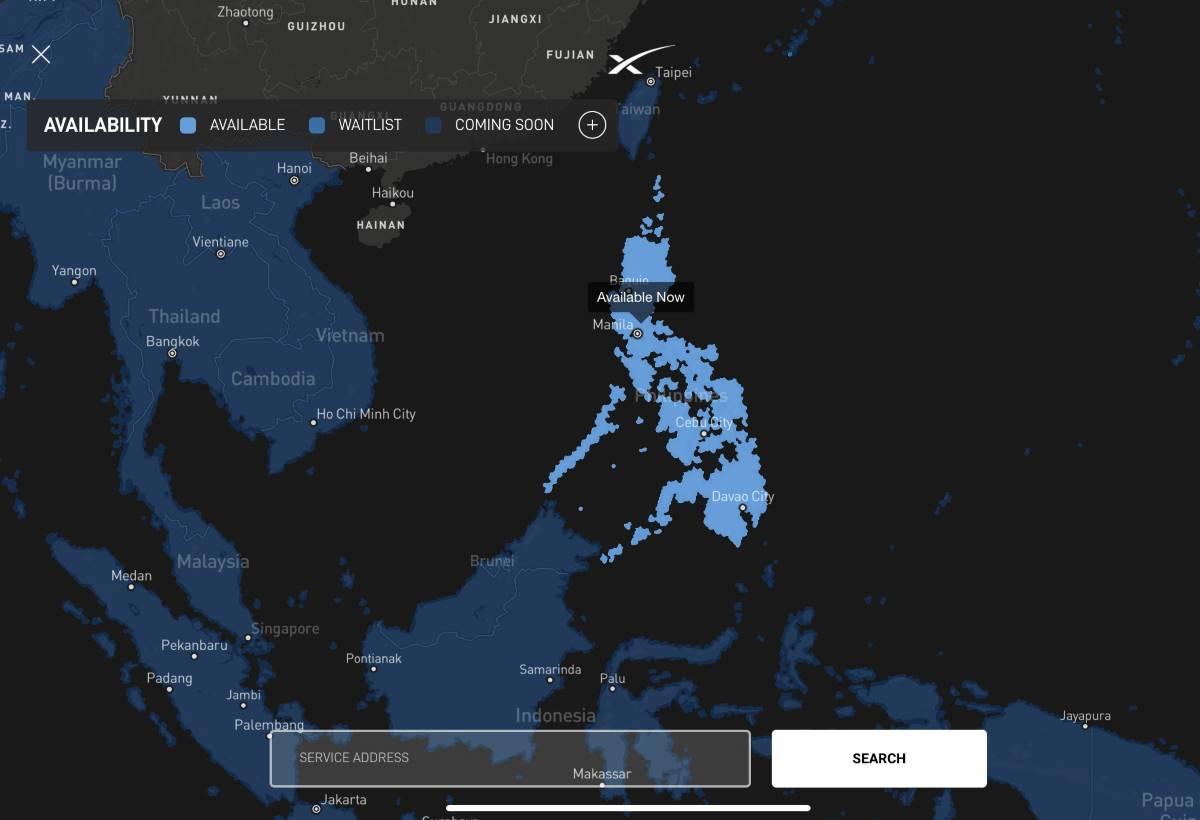 American tech billionaire Elon Musk's SpaceX on Wednesday announced that its Low Earth Orbit (LEO) satellite internet service Starlink is now available in the Philippines.
"Available na ngayon ang Starlink sa Pilipinas," SpaceX said in a Twitter post.
Based on the "Order Starlink" page on Starlink's website, the Philippines is highlighted among the countries around the world where the LEO internet service is available.
Earlier this month, Data Lake — a data company led by tycoon Henry Sy Jr. — announced it was expediting the entry of Starlink into the Philippines within the first three months of 2023.
Data Lake said it is the first Starlink integrator in the country.
Department of Information and Communications Technology (DICT) Assistant Secretary Philip Varilla earlier said that the launch of Starlink in the country would be moved to the middle of 2023.
In July last year, it was announced that Starlink Internet Services Philippines, a wholly-owned subsidiary of Elon Musk's SpaceX, would launch its LEO satellite internet services in the Philippines by December 2022.
In a statement, Data Lake said delays in the production and deployment of LEO satellites pushed back Starlink's entry to the first quarter of 2023.
Starlink is seen to be able to provide high-speed broadband internet to end-users, including remote areas, as it uses satellites positioned in LEO than the conventional and more costly underground fiber optic cables.
Starlink plans to offer its service to Philippine customers at an initial $599 per satellite unit and connectivity service at $99 per month, with a download speed of 200 Mbps.
According to the order form on the Starlink website, those in Quezon City can subscribe to the LEO internet service for a one-time fee of P29,320 for the hardware and P2,700 per month for the service.
Want to avail Starlink's service? Here's how much it will cost you: pic.twitter.com/scYWunokns

— Ted Cordero (@Ted_Cordero) February 22, 2023
The Department of Trade and Industry earlier said the Philippines would be the first country in Southeast Asia to avail of the Starlink technology. —KG/VBL, GMA Integrated News