Filtered By: Money
Money
First Republic Bank shares dive on 40% drop in deposits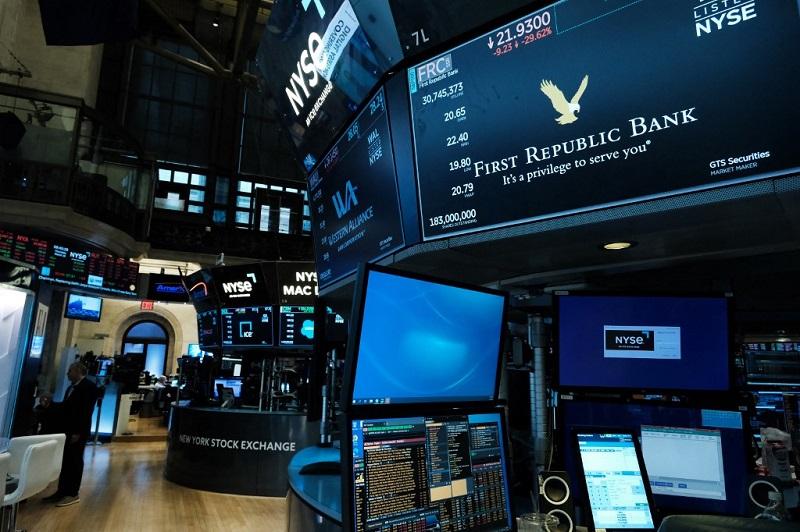 NEW YORK - First Republic Bank said Monday that it lost more than 40 percent of its deposits in the first quarter this year, but added that the situation has stabilized since late March.
Its shares fell more than 20 percent in after-hours trading, following its first earnings report since the dramatic failures of Silicon Valley Bank (SVB) and Signature Bank last month shone a spotlight on regional lenders and their vulnerabilities.
The collapse had sparked fears of contagion, prompting US authorities to unveil emergency measures to fortify the industry.
First Republic -- which announced a major employee downsizing to cut costs -- reported deposits of $104.5 billion at the end of March, a drop of nearly $72 billion from the level at end-2022.
"Deposit activity began to stabilize the week of March 27 and has remained stable through April 21," the bank said Monday.
"Total deposits were $102.7 billion as of April 21, 2023, down only 1.7 percent from March 31, 2023," it added.
The bank said this primarily reflected seasonal client tax payments that occur each April.
Like SVB, First Republic held a large percentage of uninsured deposits that are considered more prone to bank runs.
Regional banks have been under pressure since SVB's collapse, with midsized lenders like Comerica and KeyCorp last week signaling a weakening profit outlook as they lift interest payments to secure deposits.
First Republic has benefited from a number of emergency steps by regulators and other lenders, especially a $30 billion infusion of funds announced in mid-March from a consortium of 11 US private banks, including Bank of America and JPMorgan Chase.
On Monday, First Republic announced cost-cutting steps including a 20 percent to 25 percent reduction in its workforce, the condensing corporate office space and "significant" cuts in executive compensation.
The bank is also "pursuing strategic options to expedite its progress while reinforcing its capital position," First Republic said. -- Agence France-Presse