Filtered By: Money
Money
First Republic bank in limbo as shares fall further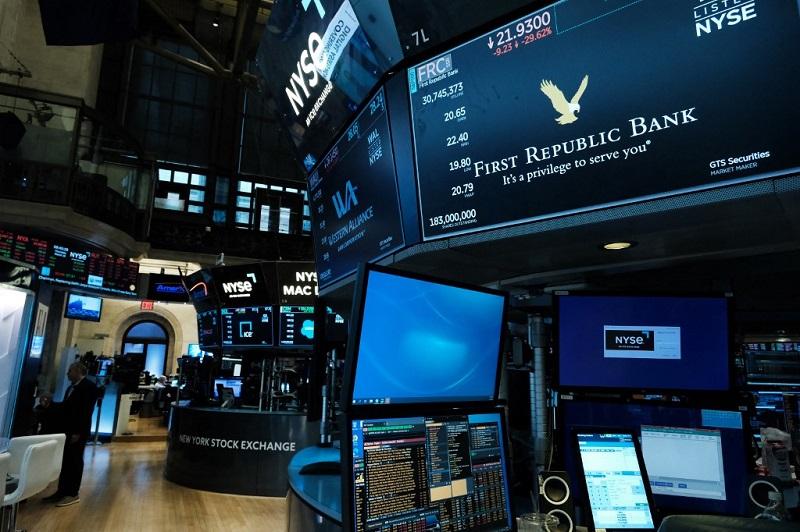 NEW YORK - Shares of First Republic fell further into an abyss Friday amid mounting speculation over the US regional bank's way forward after it reported a big drop in deposits.
After dropping more than 50 percent earlier in Friday, shares of First Republic stood at $3.80 shortly after midday, down 38.6 percent.
The stock has been in free fall since First Republic disclosed on Monday that it lost more than $100 billion in deposits in the first quarter.
Trading on the stock has been halted numerous times in the ensuing days due to volatility.
The bank also saw periodic waves of intense selling in March in the days after the failure of Silicon Valley Bank, as other regional banks came under scrutiny.
Shares had been stable at a depressed level over the last month, but have taken another leg lower following Monday.
Various news reports have focused on potential rescue packages involving other banks. But so far nothing concrete has materialized.
CFRA Research analyst Alexander Yokum considers the most likely scenarios involve a sale of First Republic following a receivership by the Federal Deposit Insurance Corporation, or the sale of its assets to other financial players.
But a problem for either scenario would be the negative value of First Republic's loans, which would result in a loss in value for a prospective buyer.
"Maybe the government will come up with some interesting way to make it enticing," Yokum said. -- Agence France-Presse