Filtered By: Money
Money
PH, Japan ink ¥17.4B loan for MRT-3 rehab phase 2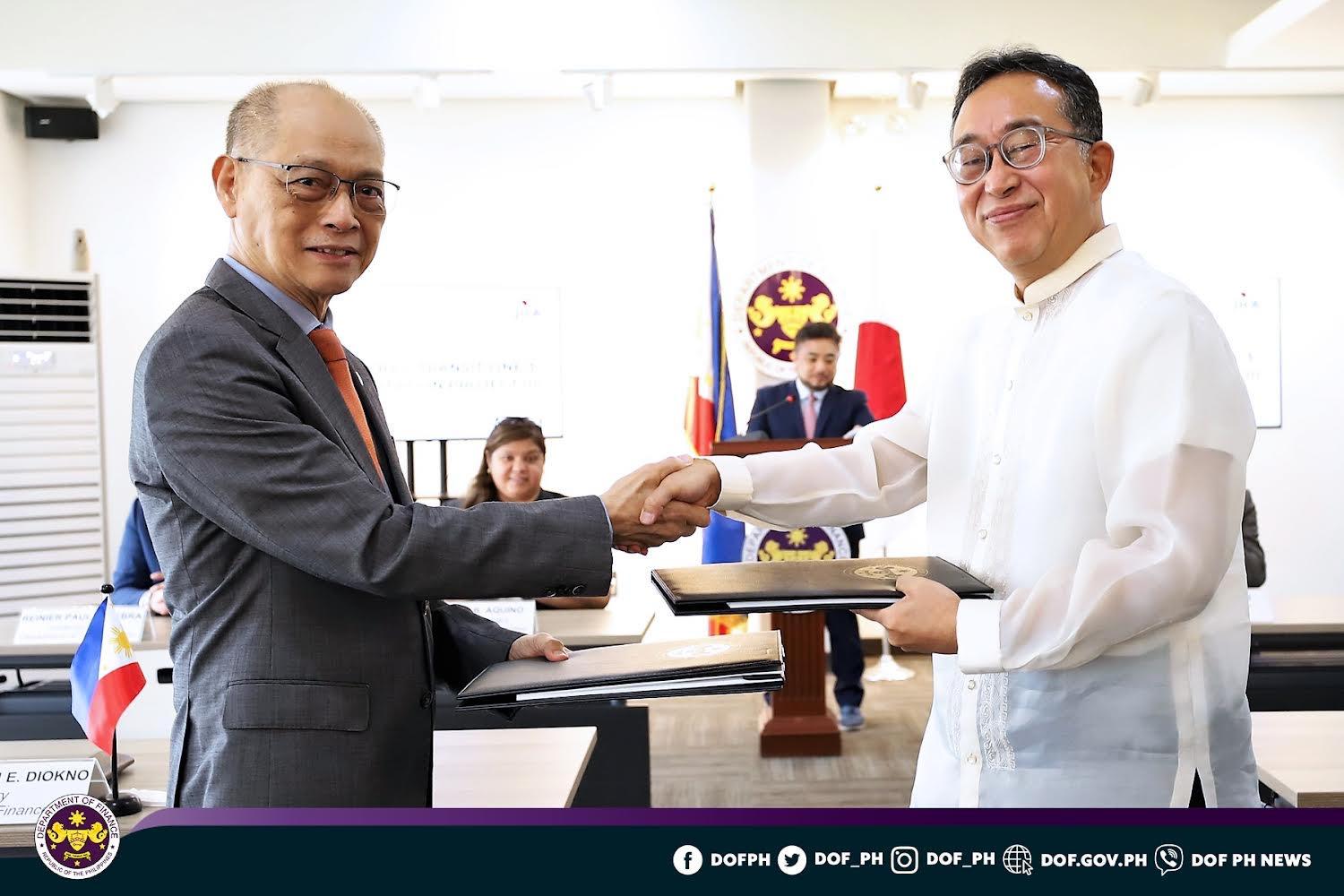 The Philippine and Japanese governments inked a loan deal for the second phase of the Metro Rail Transit Line 3 Rehabilitation project, the Department of Finance (DOF) said Friday.
Finance Secretary Benjamin Diokno and Japan International Cooperation Agency (JICA) Chief Representative in the Philippines Sakamoto Takema signed the loan agreement for the Metro Rail Transit (MRT) Line 3 Rehabilitation Project Phase 2 on May 26, 2023, the DOF said in a statement.
The Finance Department said the ¥17.4 billion supplemental loan for the MRT-3 rehabilitation was approved by the National Economic and Development Authority (NEDAS) Board on February 2, 2023.
The additional loan will finance the increase in the total project cost, amounting to P29.6 billion, following the additional scope of work submitted by the Department of Transportation (DOTr).
The loan carries an interest rate of 0.1% per annum with a repayment period of 40 years, including a 10-year grace period.
The MRT-3 rehabilitation project includes provisions for capacity, including rolling stock, rail tracks, signaling system, power supply system, overhead catenary system (OCS), communications system, and depot and station equipment.
The MRT-3 is a 16.9 km mass rail transit system with 13 stations along EDSA Corridor from North Avenue in Quezon City to Taft Avenue in Pasay City.
The DOTr is eyeing to privatize the operations and maintenance of the MRT-3 as the ownership of the line will be transferred to the government in two years as the build-lease-transfer (BLT) contract with the private sector owner of the EDSA railway system lapses.
Under the 25-year BLT agreement, the government manages and leases the 16.9-kilometer train system and pays monthly equity rental payments to the Metro Rail Transit Corp. (MRTC), which owns the facility and financed the construction of the MRT-3.
National Economic and Development Authority (NEDA) Secretary Arsenio Balisacan announced that the NEDA Board approved the increase in the cost of the MRT-3 Rehabilitation project by P7.6 billion, from P21.9 billion to P29.6 billion.
Balisacan said the NEDA Board confirmed the DOTr's request for changes in scope, project cost increase, implementation period extension, additional loan, and second loan reallocation of the MRT-3 Rehabilitation project.
The DOF said Japan is the Philippines' top official development assistance (ODA) partner as of March 2023, with total ODA commitments at around $10.4 billion, including loans and grants. —VAL, GMA Integrated News