Filtered By: Money
Money
BPI cleans skimming device from ATM in Global City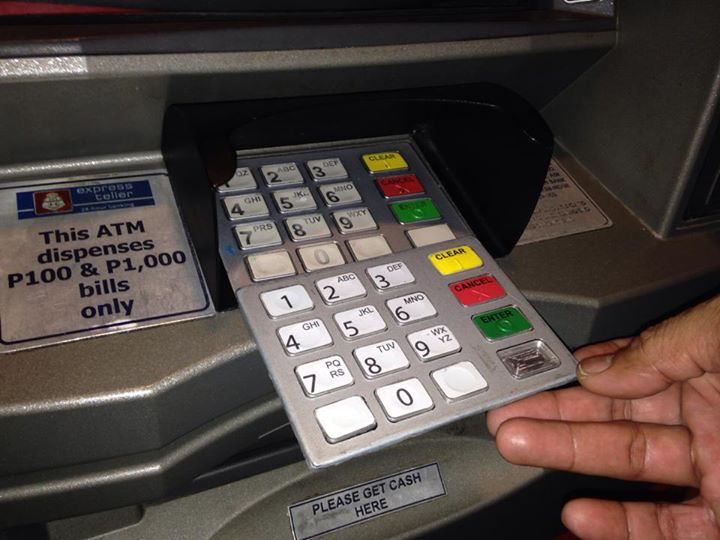 The Bank of the Philippines Islands (BPI) has removed the skimming device found in an automated teller machine (ATM) in Bonifacio Global City late Tuesday, saying the machine is now safe for clients to use after it had been cleaned and checked by bank personnel.
A Facebook user on Tuesday evening posted photos of the skimming device on his account. It showed a "dummy keypad with chips to record the pin and an apparatus on the card slot area with a chip to record card details."
The device was found in a BPI ATM behind Fully Booked near W-Building in Bonifacio Global City.
According to the post, the skimming device was discovered around 9:30 p.m. on Tuesday.
"May nauna na doon (ATM), na napansin niya loose 'yung keypad, tapos hindi lumabas 'yung pera," the Facebook user, who asked not to be named, told GMA News Online.
A skimming device can read the magnetic stripe of an ATM card and copy all information embedded in it including the pin code.

The skimming device and a pin pad overlay was removed before 10 p.m. Tuesday, Jose Victor Montenegro, assistant vice president and head of ATM channel management division told GMA News Online on Wednesday

Montenegro said the ATM is now safe to use after BPI personnel checked and cleaned the said machine.
"Secure naman na ang ATM machine once na-remove 'yung skimming device and after the cleaning and checking of the machine," he said.
Measures vs. skimming
Montenegro said BPI is doing measures against ATM skimming.
"Mas madalas ang nagiging pag-ikot ng roving securities sa ATMs," he said.
He noted that banks are now rushing the Europay Mastercard Visa (EMV) project.
Bangko Sentral ng Pilipinas requires BSP supervised institutions to shift the entire payment network from the traditional magnetic stripe to a more secure EMV chip technology by 2017.
"We would also like the public to know that we are currently pursuing leads so that these elements are stopped and brought to justice," BPI said in an official statement on Wednesday. – VS, GMA News