Filtered By: Money
Money
LOOK
BSP launches 'enhanced' new generation currency banknotes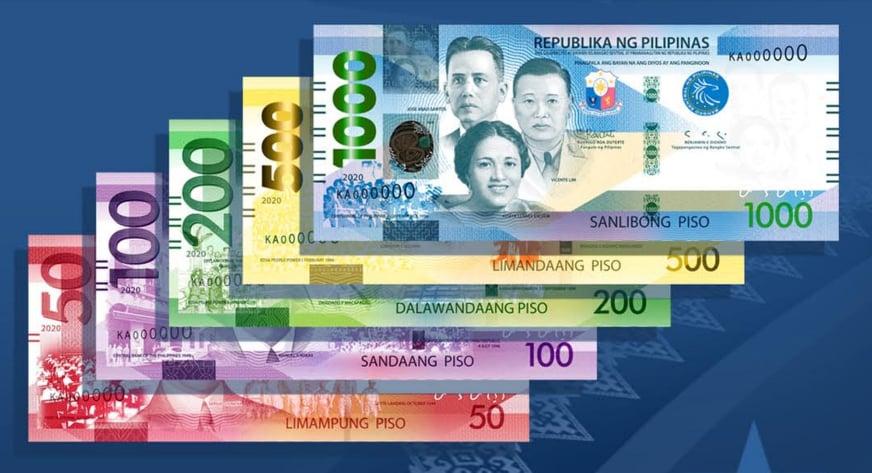 The Bangko Sentral ng Pilipinas (BSP) on Wednesday officially launched the enhanced new generation currency (NGC) banknotes, which the central bank said features the latest anti-counterfeiting technology.
In its launch, BSP Governor Benjamin Diokno said the latest banknotes took into consideration the needs of the elderly and the visually impaired.
"To further promote inclusivity and integrity in our currency, the BSP also took an opportunity to further improve our banknotes as part of global best practices and, at the same time, improve on its design and security features," he said.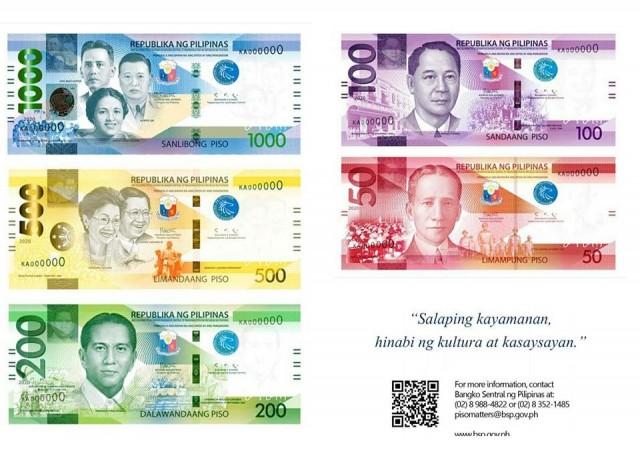 The enhanced banknotes -- bearing the P50, P100, P200, P500, and P1,000 denominations -- have the following enhancements:
Security thread
For the P100, P200, P500, and P1,000 banknotes, the windowed security thread (WST) which runs vertically across the note shows movements of designs and color when viewed at different angles
These threads adopt an indigenous weave design and bears the alphanumeric denominational value and "BSP" text in repeated series.
For the P1,000 note, the width of the thread has been increased to 5 millimeters from 4 millimeters. The width for the other denominations was retained at 4 millimeters.

Optically Variable Ink
For the P1,000 banknote, the embossed "1,000" denominated value at the lower right corner of the face of the note changes color from green to magenta when viewed at different angles.
For the P500 note, a mark with a stylized Philippine flag design changes color from gold to green depending on which angle it is viewed.

Tactile Marks
The enhanced banknotes now have pairs of short horizontal bands printed in intaglio at the extreme right and left sides of the note -- five pairs for P1,000; four pairs for P500; three pairs for P200; two pairs for P100, and one pair for P50.

Enhanced Value Panel
For both the P1,000 and P500 notes, the value panel at the upper left corner has been enhanced by adding a rolling bar effect when tilted from left to right.

According to Diokno, the enhanced NGC banknotes are slightly more expensive to produce than the previously launched NGC banknotes.
"There is no significant difference in the cost of producing... We estimate there's an average increase of 1% in the cost of production," he told reporters.
Moving forward, the BSP said the enhanced banknotes will continue to coexist with the previously launched NGC notes, which will be removed through natural attrition.
"The enhanced NGC banknotes shall co-exist with the NGC banknotes currently in circulation," the BSP said.
"These NGC banknotes shall be gradually replaced with the enhanced banknotes and be removed from circulation through natural attrition," it added. -MDM, GMA News