Filtered By: Money
Money
FIRST TIME SINCE 1991
Philippine economy nosedives into recession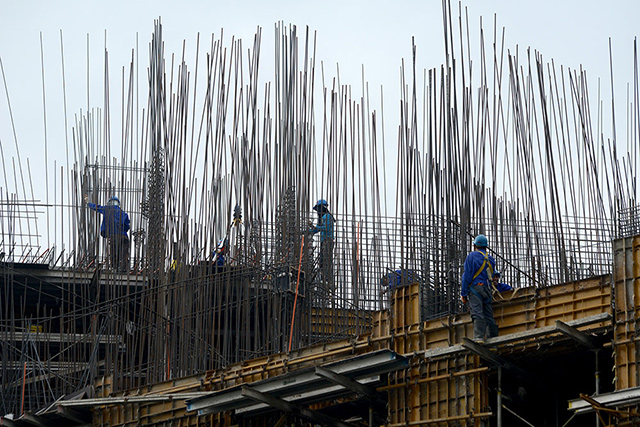 The Philippine economy plunged further in the second quarter to mark its worst performance on record based on the available data since 1981, bringing the country to a technical recession amid the COVID-19 pandemic.
In a virtual briefing on Thursday, the Philippine Statistics Authority (PSA) said the economy contracted by 16.5% during the April to June period.
This follows with the downward-revised -0.7% in the first quarter of the year, and 5.5% in the second quarter of 2019.
Bangko Sentral ng Pilipinas (BSP) Governor Benjamin Diokno earlier said two consecutive quarters of contractions would qualify as a technical recession.
A recession means that a country posted two consecutive quarters of negative GDP. A "technical recession," on the other hand, is defined as two consecutive quarters of negative GDP but is mainly caused by an isolated event - in this case a pandemic - rather than an underlying economic problem.
First time since 1991
According to National Statistician Claire Dennis Mapa, the two consecutive quarters of economic contraction this year is the "first time since 1991."
"Partly because of the lockdown, you were seeing a drop in the sectors, part the industry groups, so we are seeing that because of the April, May lockdown. That's the data that we are actually receiving from our respondents firms in particular," he said
The Philippine economy was in a standstill during the latter part of the first quarter due to the implementation of strict quarantine measures — enhanced community quarantine (ECQ) in Metro Manila and other high-risk areas from March 17 to May 15, followed by a modified enhanced community quarantine (MECQ) until May 31.
Looser restrictions were then implemented under the general community quarantine (GCQ) starting June 1. Metro Manila and four other nearby provinces, however, were reverted to the stricter MECQ on August 4 and will last until August 18.
Major contributors
Among the major contributors to the decline are household final consumption expenditure (-10.7%), construction (-5.5%), and durable equipment (-4.2%).
These offset contributors to growth which include net exports (4.9%), government final consumption (3.1%), and breeding stocks and orchard development (0.04%).
Growth was also seen in online communication and information, as well as financial services during the quarter.
"You have higher loans and demand on the financial services, so those are the contributors to the growth in the second quarter in this sector," said Mapa.
"What the data is telling us here, based on our survey results, of course, there's a high demand for telecommunications services during the second quarter," he added.
Moving forward, Mapa said growth will have to reach 1.9% in the second half to achieve the projection of economic managers of a -2.0% to -3.4% performance for the full-year 2020. —KBK, GMA News