Filtered By: Money
Money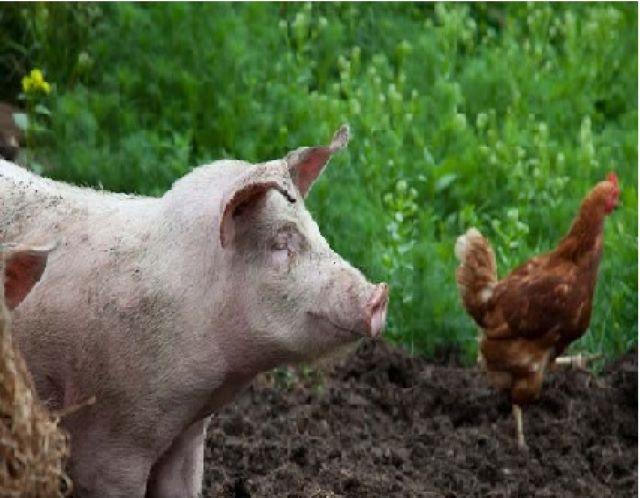 Philippines in food security crisis amid pork shortage, says Ibon
The Philippines is now in the middle of a food security crisis with the ongoing shortage of pork and a looming shortfall in chicken supply, independent think tank Ibon Foundation has said.
According to Maki Pulido's report on "24 Oras," the African swine fever left the country with fewer hogs--from 12.8 million in January 2020 to 9.7 million in January 2021.
The Philippine Statistics Authority also said that the country's broiler inventory had gone down to 53.27 million, the lowest in 11 years.
With the Rice Tariffication Law which lifted limits on importation, PSA figures showed that the farmgate price of palay or unmilled rice had gone down to P16 per kilo.
However, the desired effect of lowering the price of rice has yet to be achieved as the PSA said the cheapest staple food still sold at P38 per kilo.
"We're in crisis right now. We're paying the price. We're so vulnerable. We're paying the price by accumulation of error such that as a small thing like one ASF problem, we can't even handle that," Africa said.
Ibon said hog raisers had not been given subsidies and still had to deal with millions of kilos in pork imports.
The United Broilers Association said it expected the next shortage to affect poultry supply.
Government statistics said 402 million kilos of chicken and 256 million kilos of pork were imported in 2020.
The Department of Agriculture agreed that there was under investment in the agriculture sector.
Undersecretary Noel Reyes said this was the reason behind the P10-billion outlay for rice farmers under the Rice Competitive Enhancement Fund.
As regards the supply of pork, Reyes said there was a deficit of 400,000 metric tons for 2021. He said the DA was recommending more importation and a repopulation of hogs.
Earlier, Malacañang said President Rodrigo Duterte had already called for a food security summit to address issues currently hounding the food industry.
Among the issues the summit seeks to address are the high prices of pork, the drop in farmgate prices of palay, and the onslaught of the African swine fever (ASF), presidential spokesperson Harry Roque said.
Roque said the summit would seek models for agribusiness value-chain approach, LGU-led agri-fishery extension system, as well as strengthening the role and capacities of local price coordinating councils and regional development councils. -Ma. Angelica Garcia/NB, GMA News