Filtered By: Money
Money
Philippine economic outlook downgraded from bad to worse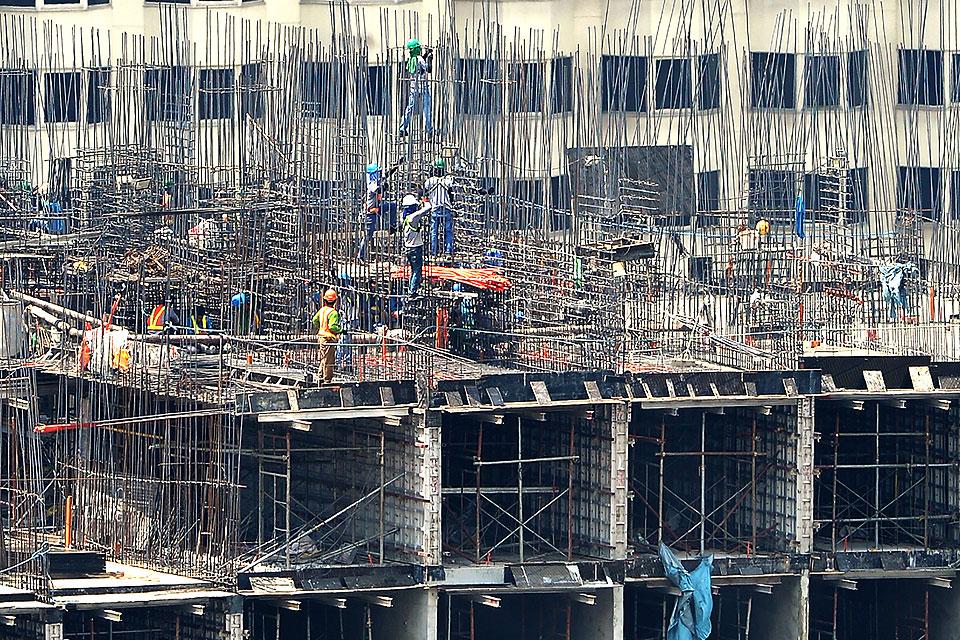 The Philippine economy is now expected to end the year at a worse state than earlier expected as COVID-19 cases continue to surge while the vaccination rollout remains slow, a global think tank said.
London-based Capital Economics said it now expects the gross domestic product (GDP) to fall 12% below its pre-crisis trend, the biggest gap of any country in the Emerging Asia region. Prior to the pandemic, the economy was averaging a 6% growth.
"The economic outlook in the Philippines has gone from bad to worse over the past month. The main headwind is a renewed surge in virus infections, with the country now reporting around 10,000 new cases of COVID-19 each day," it said in a recent chart book.
The Philippines has continued to log over 10,000 new confirmed cases of COVID-19 in the past few days. It reported 11,028 on Sunday, April 4, to bring the total to 795,051. This includes 135,526 active cases; 646,100 recoveries; and 13,425 deaths.
"Even before the latest surge in cases, there were signs of the recovery going into reverse," Capital Economics said, noting employment data which indicates that unemployment crept up to 8.8% in February from 8.7% the previous month.
The February unemployment rate is the third-highest since the 17.6% recorded in April 2020 during the peak of the lockdowns designed to curb the spread of COVID-19.
The country also reimposed the enhanced community quarantine (ECQ), the strictest possible restrictions, in the NCR Plus Bubble from March 29. This was initially scheduled to last in Metro Manila, Cavite, Laguna, Rizal, and Bulacan until April 4, but was extended for at least another week to April 11.
"Fiscal policy is unlikely to plug the gap - spending remained lacklustre in January and February. The country's slow vaccination rollout will further hold back the recovery. Less than 1% of the population has so far been inoculated," Capital Economics said.
The Philippines started its vaccination drive in March, marking the last in the ASEAN Region. It has so far received over 2 million vaccines so far, a mix of China's Sinovac Biotech and AstraZeneca.
COVID-19 policy chief implementer and vaccine czar Carlito Galvez Jr. earlier said the Philippines targets to vaccinate some 50 to 70 million Filipinos this year, but several agencies have expressed doubt that this will be achieved.—AOL, GMA News