Filtered By: Money
Money
Upgraded Kalibo airport to boost employment, tourism in Aklan —DOTr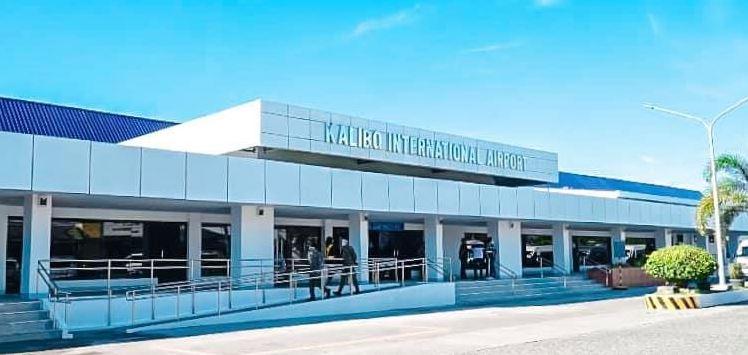 The expanded and upgraded Kalibo International Airport (KIA) is seen to generate more employment and tourism opportunities as well boost economic activities in Aklan, Transportation Secretary Arthur Tugade said Friday.
Tugade led the formal inauguration of the recently upgraded passenger terminal building of the KIA on June 4.
The Transportation official said at least 280 workers were employed during the renovation of the KIA, adding that it will further trigger more employment opportunities as the improved airport becomes operational.
"In other words, this airport will serve as a trigger for employment not only at a time when construction is being done and being made, but also at a time when construction will be completed because it will become an employment generator," Tugade said in his remarks during the inauguration ceremony.
He said that the improved Kalibo International Airport will promote tourism as it will not only serve local tourists but will also welcome international visitors.
Completed on September 15, 2020 amid the raging COVID-19 pandemic, the airport's expanded 2,633.40 square-meter international passenger terminal building can now accommodate 406 passengers from its previous 344 passenger volume.
Prior to the upgrade, the airport grounds covered only 1,584 square meters. Post upgrade, the airport's passenger terminal building now has an area of 2,633.40 square meters.
The airport terminal's expansion also provides queueing passengers with a 126-square meter covered section outside the international passenger terminal building for weather protection.
Ample space for the operation of Customs, Immigration, and Pre-Screening personnel, has been provided to eliminate long passenger queues.
Airline check-in counters have also been extended to 468-square meters from the previous 216-square meters.
Similarly, the passenger pre-departure waiting area now covers 608.40-square meters with the 284.40-square meters added space.
Also repaired during the airport's renovation phase was the over 4,000 square meters of dilapidated pavement, removing unexpected hazards to parking aircraft.
For his part, Civil Aviation Authority of the Philippines (CAAP) Director General Captain Jim Sydiongco said that the airport's improvements and renovations also resolved issues such as extreme congestion, dilapidation and lack of efficient facilities.
"Realizing that a long-term solution is needed to develop this aged structure, CAAP, with the staunch direction of DOTr, launched the project to rehabilitate KIA's grandeur as a premier airport. Overall repair and restoration of KIA have improved and restored KIA's look and facilities as a whole," Sydiongco said.—LDF, GMA News