Filtered By: Money
Money
Remittances grow to pre-pandemic levels in April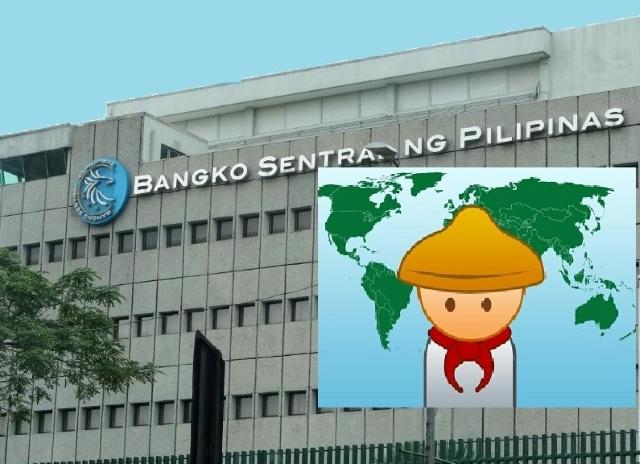 Remittances from overseas Filipinos (OFs) posted a double-digit climb in April to hit a higher level than seen even before the COVID-19 pandemic, the Bangko Sentral ng Pilipinas (BSP) reported Tuesday.
Central bank data showed that cash remittances—money transfers coursed through banks—jumped 12.7% to $2.305 billion from $2.046 billion the same month last year.
Cash remittances from land-based workers gained 15.2% to $1.779 billion, while those from sea-based workers increased by 4.9% to $574 million.
Year-to-date, cash remittances grew 4.8% to $9.989 billion from $9.448 billion, coming mainly from the United States, Malaysia, Singapore, and South Korea.
The United States accounted for the highest share of overall remittances with 40.3%, followed by Singapore, Saudi Arabia, Japan, the United Kingdom, the United Arab Emirates, Canada, South Korea, and Taiwan.
Combined inflows from the countries accounted for 78.1% of total cash remittances during the period.
Meanwhile, personal remittances—the sum of transfers sent in cash or in-kind via informal channels—rose by 13.1% to $2.276 billion.
In a mobile message to reporters and a similar post on Twitter, BSP Governor Benjamin Diokno said the cumulative remittances in the first four months were higher than the the figures seen in the comparable period in 2019.
OF REMITTANCES REACH US$11.0B IN JAN-APRIL 2021, HIGHER THAN PRE-COVID AND 2020 LEVELS

— Benjamin Diokno (@GovBenDiokno) June 15, 2021
Year-to-date personal remittances climbed 5.1% to $11.028 billion from $10.494 billion, and also higher than the $10.811 billion recorded the same period in 2019.
Remittances from land-based workers with work contracts of at least one year grew 15.2% to $1.931 billion, while remittances from sea-based workers and land-based workers with work contracts of less than a year jumped 4.9% to $574 million.—AOL, GMA News